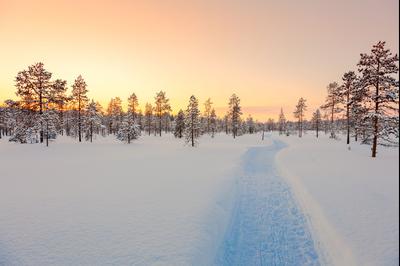 Where to stay in Anetjärvi?
Our Heatmaps tool will help you find the perfect place to stay in Anetjärvi by showing you how close hotel options are to major activities
1
9.5 Excellent (86 reviews)
10.0 Excellent
Pros: Everything was wonderful. The kitchen had everything we needed. Even an egg slicer! Sauna was clean and beautiful! My favorite part was spending time with the family at their dairy farm. The owners are delightful people with an incredible work ethic. Their cows are even happy. You can't help but feel pure joy when you are here. Can't wait to come again.
Cons: That I couldn't stay longer
10.0 Excellent
Pros: Everything was wonderful! We liked it so much we extended our stay
10.0 Excellent
Pros: Very good place and customer service excellent.
Cons: Nothing to say.
10.0 Excellent
Pros: Overall an excellent experience. Second time in these Anetjärvi cottages and we will come again. The cottages are clean, spacious and well equipped. The lake view is beautiful and the surroundings perfectly peaceful.The owner family is very helpful and easily reachable. You can visit their farm and also get free 100% natural milk, basically straight from the cow! Not too far from the Iso-Syöte ski center or Posio town, where you can make a visit to the Pentik center. It is "in the middle of nowhere", which is great for total relaxing, but at the same time not too far from other attractions (meaning around 30 min).
Cons: Nothing. Small issues were corrected immediately.
9.5 Excellent
Pros: Everything was perfect. The owners were extremely helpful and they saved our life with their kind heart. We were in a group of 14. All of us were absolutely happy there. I would definitely go again.
Cons: There is nothing i didn't like.
10.0 Excellent
Pros: Warm host. Feels like inside Finnish wilderness. Magnificent view from the dining table.
10.0 Excellent
Pros: The apartment was with a sauna. The place was so clean and neat. We had a wonderful view while we are having our lunch and dinner.
10.0 Excellent
Pros: Everything was very nice and festive, thank you! The 3-bedroom-house is very cosy and larger than it seems in the pictures, the view on the snowy lake and nature was breathtaking. As we spent Christmas in the house with our family and friends family, we were really happy about all the nice decorations and the kitchen was equipped enough to make all our meals. We had everything we needed, house was warm, people were nice - thank you for having us!
Cons: The only thing that the kitchen lacked, was the air extractor above the stove.
9.5 Excellent
Pros: Everything is really good, kitchen has all aquipment, house is so beatiful and well decorated for Christmas, the place is very quite and calm. We will come again. The staff is friendly and everything is well organised.
10.0 Excellent
Pros: Best place for calm and comfortable hollidays in Lapland, the house is well decorated ( special for winter hollidays), you can go to meet Santa if You are infrested ( 2 h), go to frozen waterfalls ( 1h), or stay near the lake and enyoj peace and nature. The hosts are very friendly and polite.
2
8.5 Excellent (193 reviews)
When you stay at Lapin Satu in Posio, you'll be on a lake and 18 mi (28.9 km) from Korouoma.
9.3 Excellent
Pros: The clean room, the peace & quiet, balcony overlooking the lake, freshly prepared food, bargain price, asphalt approach road & parking.
Cons: Would be awkward to find without SatNav.
7.5 Good
Pros: The rooms were comfortable and had access to a deck, which was quite nice. The property looks out onto a nice little lake where you can swim and walk around. Very lovely in that sense. Only a 5-minute drive north to the Pentik Factory & Museums (one of the only attractions in Posio itself). Most of the staff were really nice and handled my overbearing grandparents quite well. Oh, and there was a really cute cat on the property. Very friendly!
Cons: The food was underwhelming. We had pizza for dinner on arrival; no salads or sides were available, so we went into town for salad from the grocery store. The pizza was OK but it had a lot of oregano on it, which wasn't to my taste. A little soggy and pretty greasy. Breakfast was similarly mediocre: Scrambled eggs were overcooked and sitting in a pile of water, hardboiled eggs grey on the yolk (overcooked), and the bacon was soft and undercooked. Really unimpressed. Coffee was fine. The rest of breakfast was pretty basic, some rye porridge (pretty nice actually) and bread, meat, and cheese. I have seen other reviews saying that the food is good here and unfortunately I did not find that to be the case.
8.0 Excellent
Pros: Good breakfast. Modest priced place.
Cons: We booked twin beds, however when arriving, we had to negotiate really long to get twin bed room - and not a double. Finally we got it which was great. Heard that other guests had the same issue and some guys had to sleep together.
9.5 Excellent
Pros: Very cinfortable hotel
9.3 Excellent
Pros: Very friendly staff, great price. The Hotel was decorated to suit the holidays (easter). Lakeview (but to cold to go for a swim, obviously). Looks like an old Kartano.
10.0 Excellent
Pros: Snowmobile trails accessible from the hotel Room with terrasse was spacious
7.5 Good
Pros: A very large room, comfortable and bright, fully furnished kitchenette very clean. The breakfast available from early to late morning which is very convenient for many different type of traveller.
Cons: Get a change a of towels and a clean up of the room at least every two days would be appreciated. I know Finland is cold in winter but a bit warmer room wouldn't hurt.
10.0 Excellent
Pros: Exceptional value for money. You'll be hard pressed to find anything of similar quality and cheaper in the vicinity. Portions in the restaurant are impressive which is rare in Northern Finland. The hosts are incredibly welcoming. Felt as if I came to pay a visit to relatives. Amazing nicely designed sauna with a lake nearby to go for a swim.
3
With a stay at Hotel Posio in Posio, you'll be near the beach, and 20.5 mi (33.1 km) from Korouoma.Free self parking is available onsite.