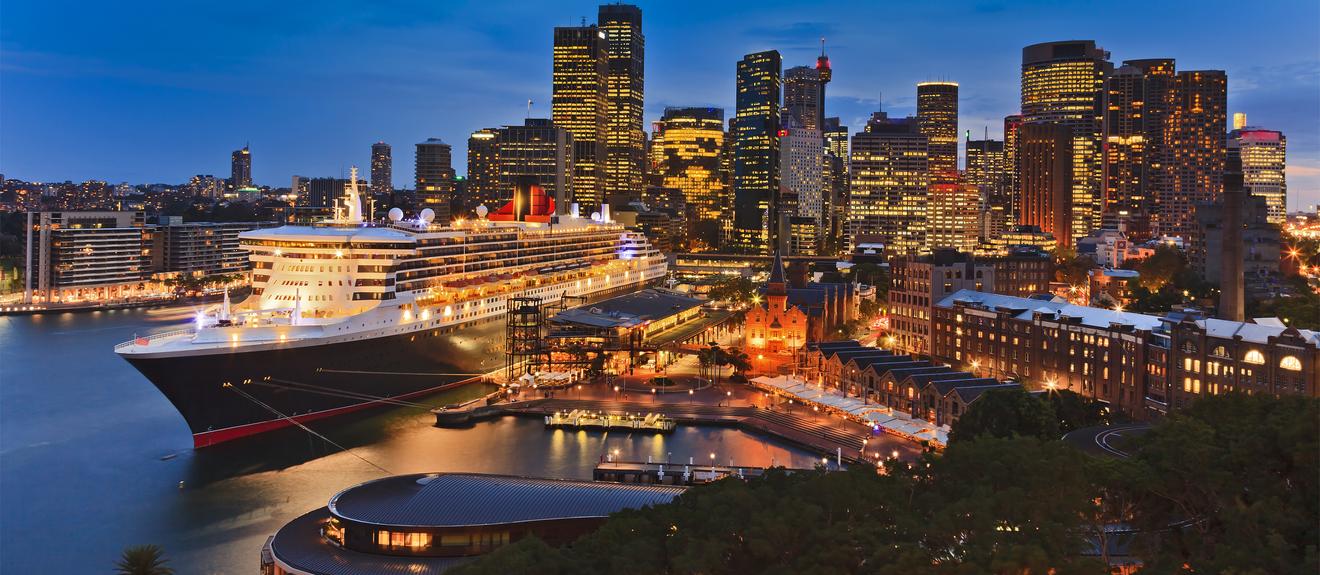 Avalon Waterways Information

About Avalon Waterways
Avalon Waterways is a cruise company which specializes in river cruises, notably in Europe, but with the choice of some itineraries in Southeast Asia. Avalon river cruises take in some of the most fabulous cities in Europe such as Vienna, Budapest, Paris, Bratislava, Bucharest, Cologne, Zurich and Prague, whilst travelling along the most majestic waterways of the continent including the Danube, the Rhine and the Seine. The company was founded in 2004 and the entire Avalon Waterways fleet is less than ten years old.
Avalon river cruises are aimed at adults looking to explore Europe from its river ports, in the comfort of a luxury boat and an ocean view cabin or suite. There are no children's services or facilities on board and children under 8 are not allowed on any Avalon Waterways cruise ship. These cruises are for travelers with a passion for exploring the cultural and historic heart of Europe, for enrichment and relaxation.
Cruise durations from Avalon Waterways range from 7 nights for the shortest cruise to the 20-night Magnificent Europe cruise or a 22-night cruise on Avalon Illumination from Istanbul to Budapest. The Ultimate 24-night Southeast Asia tour is the longest available. Prices vary according to whether passengers choose a Stateroom or Ocean View Cabin.
Avalon Waterways boasts a wide number of itineraries, including flagship journeys such as the 'Romantic Rhine' which ranges from 7–15 nights and takes in destinations such as arty Amsterdam, Gothic Cologne and modern Zurich, with the option to add in Paris and London. Alternatively, discover romantic Paris on a 'Seine on Grand' cruise which takes passengers straight through France from the north to the beautiful coastline of Côte d'Azur.
The Danube Discovery itinerary includes the spa-heavy capital of Hungary, Budapest, as well as the chance to take in the Imperial Palaces of Vienna, Medieval Nuremberg and Prague, the City of a Hundred Spires. Some river cruises are ideally suited to wine connoisseurs, exploring important vineyards in Germany and France.
Excursions are included on all cruises, with the inclusion of tour talks and active exploration. These excursions take in some of the most amazing attractions in the world, including many UNESCO World Heritage Sites such as Hanoi and Angkor Wat in Southeast Asia and in Europe the historic centers of Prague and Budapest and the Danube Delta itself in Romania.
One of the fleet's biggest and newest boats is the Avalon Passion which offers a range of staterooms, including the 300 square foot Royal Deck Suites with flat-screen TVs, Egyptian cotton sheets, iPads and mini bars. The Avalon Siem Reap is a much smaller ship with 36 suites that cruises to destinations in Vietnam, Cambodia and Thailand.
Avalon Waterway riverboats all have two decks of Staterooms with open-air balconies, as well as a number of Oceanview cabins. All European Avalon cruise ships accommodate no more than 166 people, making for a more personalized and quiet trip. The Avalon Siem Reap has capacity for just 36 people, all accommodated by 245 square foot suites.
WiFi is standard on all Avalon river cruise ships and all food is included as well as certain drinks. Dining includes a buffet breakfast and lunch as well as a four-course dinner, or a lighter dinner in the bistro. On all ships a Captain's Welcome dinner is included on the first night. Onboard activities include a sun deck, a whirlpool, a fitness center and a hair salon, so relaxation is guaranteed as passengers cruise to the next exciting destination.
Cruise calendar for Avalon Waterways Cruises
| Destination | | | | | | | | | | | | | | | | | | |
| --- | --- | --- | --- | --- | --- | --- | --- | --- | --- | --- | --- | --- | --- | --- | --- | --- | --- | --- |
| South America | | | | | | | | | | | | | | | | | | |
| Europe | | | | | | | | | | | | | | | | | | |