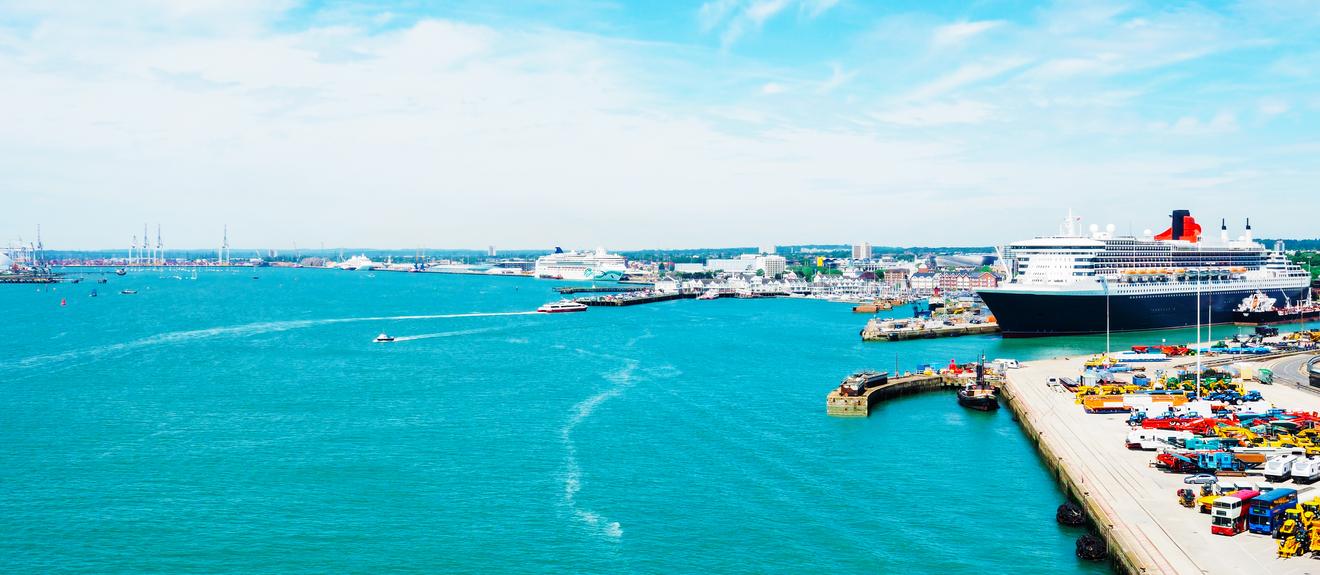 Celebrity Information

About Celebrity Cruises
Celebrity Cruises are ideal for discerning holidaymakers who want a unique, luxury cruise and are willing to pay a little extra to have an experience they'll never forget. Their premium cruise packages are designed to set new standards in higher end trips, innovations at sea and incredible itineraries.
Celebrity Cruises take passengers around the Galapagos Islands, America, the Caribbean, Europe, Australia, New Zealand, Alaska, Hawaii and Asia, on one of 12 ships. Each ship offers a vast selection of exciting amenities on board, including world-class dining options for which the line is known for. All ages are catered for on a Celebrity cruise, with activities geared towards a wide variety of interests.
Celebrity Cruises have four different classes of ship to suit everyone. The Edge Class is an upcoming class, The Solstice Class is the finest choice for those who want a long, luxurious cruise and the Millennium Class are some of the most celebrated ships at sea, for those who want a trip full of excursions. The Galapagos Class, the first of which was built in 2004, are explorer ships to discover the wildlife rich region.
Itineraries include 10-night journeys from San Diego to Vancouver, with stops at Santa Barbara, Monterey, San Francisco, Astoria, Seattle and Victoria. Shore excursions on offer range from riding on the Sea to Shore Gondola in British Columbia, to tastings in Woodinville Wine Country, Seattle and going on the Astoria Ale Trail.
An 8-night Eastern Caribbean cruise gives passengers the chance to visit Puerto Rico, St. Maarten, St. Thomas, the Dominican Republic and the Bahamas. Off the ship, guests have the opportunity to go snorkeling in Turtle Bay, on a zip line adventure in San Juan, a sunset catamaran trip around Philipsburg and a walking tour of historical Santo Domingo.
A 14-night Scandinavian and Russian cruise includes stops in Denmark, Estonia, Russia and Finland. Guests may discover the famous Hermitage museum in St. Petersburg, The Tivoli Gardens in Copenhagen, gourmet tours of Helsinki and beer tasting and shopping in Tallinn Old Town.
The Celebrity Equinox is the jewel in the crown of the Celebrity cruise line of ships. The Solstice Class ship offers an abundance of different staterooms. These include Celebrity Cruises' signature Concierge Class and AquaClass. Concierge Class staterooms offer guests priority check-in and debarkation. AquaClass staterooms include a personal spa concierge and expanded room service breakfast menu.
For extra luxury, suites allow access to Luminae-private restaurant, Michael's Club exclusive lounge, personal butler service and fresh flowers. As standard, all rooms offer plush robes, mini-bars, daily makeup and turndown service, 24-hour room service, interactive Samsung flat-screen TVs, safes and bath products.
Dining options include a restaurant dedicated to AquaClass passengers called Blu, the Patio on the Lawn where guests can play croquet and enjoy a picnic, Sushi on Five, the Oceanview Cafe and a number of bars and clubs. For children, there are an array of clubs suitable for different age groups and organised activities, plus specialized dining options.
Entertainment abounds, with live music performances, main stage production shows, destination speakers and workshops. A strong focus on health and wellbeing means that passengers enjoy fitness classes, a gym, a spa, pools and sports such as Croquet, Bocce and pool volleyball. Both onboard and onshore, Celebrity Cruises offer guests of all ages an exciting and fulfilling cruise experience.
Cruise calendar for Celebrity Cruises
| Destination | | | | | | | | | | | | | | | | | | |
| --- | --- | --- | --- | --- | --- | --- | --- | --- | --- | --- | --- | --- | --- | --- | --- | --- | --- | --- |
| South Pacific | | | | | | | | | | | | | | | | | | |
| Panama Canal/C. America | | | | | | | | | | | | | | | | | | |
| World & Special Cruises | | | | | | | | | | | | | | | | | | |
| Alaska | | | | | | | | | | | | | | | | | | |
| South America | | | | | | | | | | | | | | | | | | |
| Caribbean | | | | | | | | | | | | | | | | | | |
| Europe | | | | | | | | | | | | | | | | | | |
| Transatlantic | | | | | | | | | | | | | | | | | | |
| Asia/Africa/Other | | | | | | | | | | | | | | | | | | |
| Bermuda | | | | | | | | | | | | | | | | | | |
| Transpacific | | | | | | | | | | | | | | | | | | |