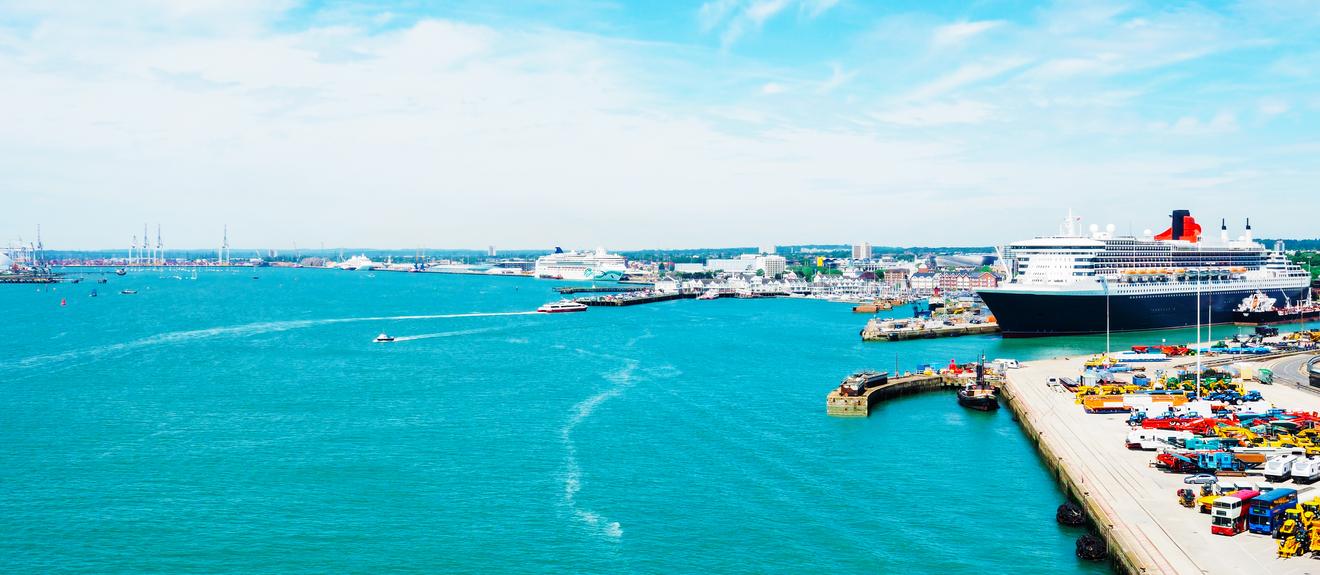 Costa Information

About Costa Cruises
Costa Cruises is an Italian cruise line that has been carrying passengers since 1948. Based out of Italy, it's no surprise that Costa offers plenty of packages sailing around the Mediterranean, but longer journeys with the company range further afield, with trips from Costa's hometown of Savona all the way to Buenos Aires, Argentina.
On any of Costa's 15 ships, passengers will find themselves immersed in a world of Italian elegance. Classical mosaic artwork decorates the ships and food service is overseen by Fabio Cucchelli, a Michelin-starred chef who organizes the best of his country's famous dishes for passengers to enjoy. Luxurious Italian wines can also be sampled onboard the ships.
A Costa cruise is a good choice for adventurous travelers who want to mingle with other nationalities, as voyages around the Mediterranean attract far more Europeans than Americans. In winter, only around 10% of passengers are from the U.S. Families are a common sight onboard Costa's ships, and there's always a lot of fun to keep the kids entertained.
The atmosphere on Costa ships is more relaxed than many other lines. Evening dress codes are suggested rather than enforced, and while some passengers prefer to dress up, others choose to stay casual. The atmosphere is warm and party-oriented, with several options for dancing in the evening.
The crews always include a large number of entertainers, who organize raucous events for young and old. Keep in mind that Costa is European in more ways than one. Don't be surprised to see small children still playing late at night, it's the Mediterranean way, and be aware that many ships feature works of art showing full-frontal nudity. Costa cruise ships may not be the best choice for grandparents, but they are certainly good fun for a younger crowd.
Costa's flagship is the Diadema, which carries 3,724 passengers to primarily Mediterranean destinations. This extravagant vessel features over 7,000 artworks onboard and, like most of the Costa fleet, it frequently drops anchor in stylish ports in Italy, France and Spain. Common stops include destinations like Marseilles, France, Barcelona, Spain, and the island of Mallorca.
For those who want to avoid families on their Mediterranean adventures, the Neo line of smaller ships, neoRomantica, neoClassica and neoRiviera, are aimed at a more adult audience, and offer a more romantic, intimate atmosphere while still visiting the same destinations as many other Costa ships.
For the more adventurous traveler, Costa Fascinosa carries up to 3,000 passengers on longer Atlantic crossings, from its Mediterranean heartland to South American destinations like Rio de Janeiro and Buenos Aires. This glamorous vessel, which entered service in 2012, is notable for its gorgeous Samsara Spa, often considered the best spa on the open sea, and a thrilling Grand Prix driving simulator.
Upon disembarking, passengers will find several shore excursions available, including bike tours of Barcelona and food and wine tours through Marseille, as the perfect way to experience the best Mediterranean cuisine. Guided visits to monuments like the Colosseum and the Sagrada Familia are great for experiencing European culture.
Although the decor on most Costa cruises is loud and colorful, things are more relaxing inside the cabins. Generally, Costa's fleet offers a wide range of cabins and suites at different price points, and the size and amenities available can vary significantly depending on whether passengers choose an inside cabin, an outside cabin or a suite.
Newer ships offer spa cabins, a great choice for anyone seeking pampering, which come equipped with bamboo-effect doors and complimentary spa treatments. Unsurprisingly for a cruise line that targets an international audience, Costa's cabins and staterooms usually feature multilingual TV options, as does the entertainment, to ensure an enjoyable cruise for a range of nationalities.
Cruise calendar for Costa Cruises
| Destination | | | | | | | | | | | | | | | | | | |
| --- | --- | --- | --- | --- | --- | --- | --- | --- | --- | --- | --- | --- | --- | --- | --- | --- | --- | --- |
| Cruise to Nowhere | | | | | | | | | | | | | | | | | | |
| Europe | | | | | | | | | | | | | | | | | | |
| Caribbean | | | | | | | | | | | | | | | | | | |
| Transatlantic | | | | | | | | | | | | | | | | | | |
| World & Special Cruises | | | | | | | | | | | | | | | | | | |
| Asia/Africa/Other | | | | | | | | | | | | | | | | | | |
| South America | | | | | | | | | | | | | | | | | | |