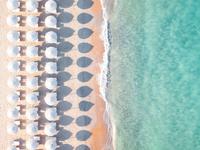 Where to stay in Cuile Ezi Mannu?
Our Heatmaps tool will help you find the perfect place to stay in Cuile Ezi Mannu by showing you how close hotel options are to major activities
1
8.9 Excellent (66 reviews)
6.7 Good
Pros: Spacious room with a very comfortable bed. Very nice host that was happy to give advice on where to go and was super kind to give us a late check-out.
Cons: There was not much for breakfast. A bit of fruit and biscuits and coffee. Inside the fridge were many already opened and left behind things. The jam we were told was for us was not only as good as empty but moldy. No key to lock the door or gate. According to the host it's not necessary but we would have felt saver. Location is near the beach but very far away from anything else. The town is a good 15 minute drive away with gravel roads for some part if it. Cleanliness was so so.. Bathroom was fine. But especially kitchen and pattio were cluttered with things..
8.8 Excellent
Pros: Beach is nearby Shared kitchen Terrace Clean Great staff - pleasant and easy communication
Cons: No AC No internet - not a big deal for us Not enough toilet paper - should be refilled daily
10.0 Excellent
Pros: Our experience at Casa Maica has been incredible. We didn't expect spending such a great time during out 4 nights booked there. Nature, peace of mind and especially conviviality had been the key words during our stay. We've met amazing people and our host, Alessa, did everything to make us comfortable and happy. Thanks again for these days, we will always remember our great time we spent at Casa Maica. It's been literally the best experience we've had in Sardinia! Wish you all the best. Alicia & Alex
Cons: Nothing, everything was perfect!
8.8 Excellent
Pros: Nice place close to a less busy but still nice beach. Very clean and modern. Has all the equipment you need.
Cons: A lot of mosquitos (no problem inside because of the insect screens) and wasp outside. Quite far from a supermarket.
4.6 Okay
Pros: overlooking
Cons: no road to , poor breakfast, no aircondition, no wifi, not good information about place
10.0 Excellent
Pros: We had a really nice welcome at this very nice accomodation. At this time of the year, we had the whole area to ourselves, but Alessandra checked on us everyday and took care that everything is OK. The B&B is at a quite remote location, but supermarkets, restaurants etc. are close by (by car). The beach is very close, the location is beautiful, the owner is really nice, if you like nature this is the place to be!
10.0 Excellent
Pros: We love every minute at Casa Maica. Casa Maica is a guesthouse surrounded by nature (remember mosquitos are part of nature) and tranquility that pretends to have the minimum impact on nature so guest who respect environment are very welcome. It is not a conventional hotel. It is run in a singular way by Alessandra and her dog Maica (very kind and very helpful host!) It is very suitable for nature lovers and travelers who wants to disconnects from every day rush. The nearest shop is located 5km away. If you want to buy groceries, fruits or visit Stintinho area, etc... you need to have your own car to move around. There is no wifi available (telephone coverage is limited) and has no air con in the rooms. Ale offers a complimentary breakfast kit which includes coffee, sugar, milk and some pastry. So every guest can prepare their own breakfast at their will ( other nearby Agroturism will charge 5€pp.for a breakfast) Please do not expect a full breakfast with hot backed bread...We stayed three days at one of the upper level rooms with our small dog. The room includes: shower, toilet, tv and soundproof windows. It also has a small outside kitchen with basic kitchen tools an a useful small fridge. There is also an independent small cottage and three rooms at the ground level which share a kitchen and a living room with a sofa to relax. Everything build in 600msq. land with olive trees and basil plants :) To make it brief, a place to chill out and enjoy silence (not in windy days;)) If you are looking for a hotel resort type with shopping nearby this is NOT your place. Woww I almost forget the most important thing: THE BEACH is located 300m away, you just need to take a safe path surrounded by trees and you will find it...jump and enjoy the sunrise!
All hotels in Cuile Ezi Mannu