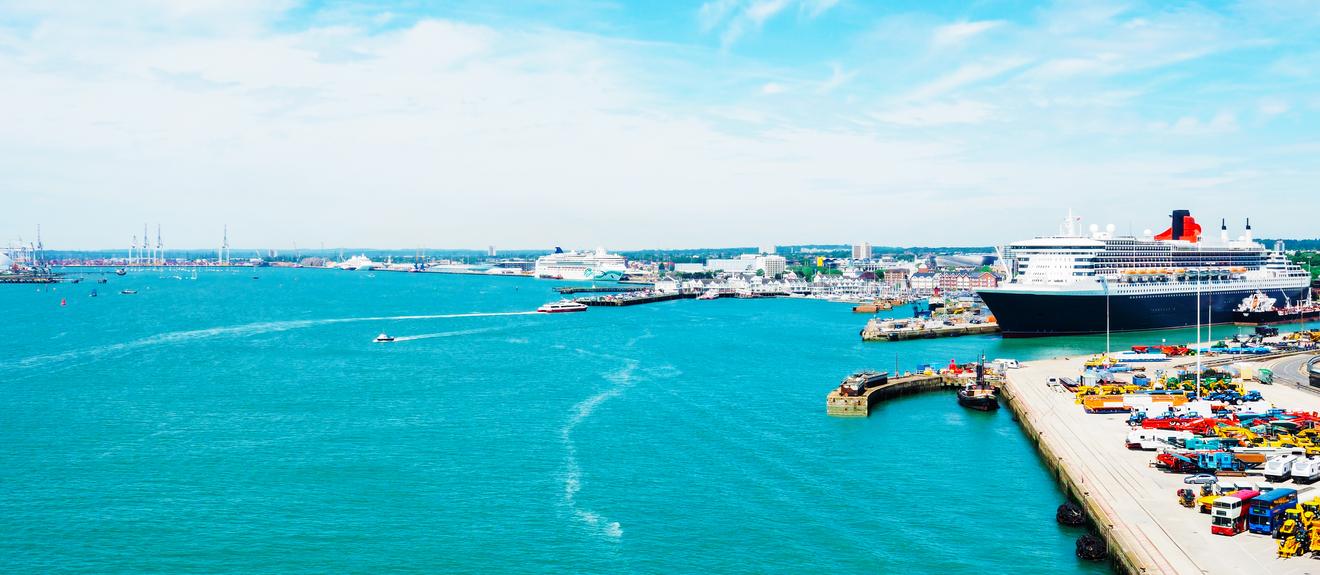 Cunard Information
About Cunard
Anyone with even the slightest interest in cruises has surely head of the Cunard Line. Its name is synonymous with luxury, and its three glorious ships - the Queen Mary 2, the Queen Victoria, and the Queen Elizabeth - offer travelers long journeys that traverse the globe. Onboard a Cunard vessel, passengers will have the chance to experience old-world cruise traditions, while still enjoying all the modern amenities that can be expected of a 21st-century cruise. As the royal names of the ships might imply, the Cunard takes its British heritage seriously, and onboard there are plenty of opportunities to try old English pursuits, including afternoon tea, bridge, and croquet.
The three ships are all equipped with pools, beauty salons, state-of-the-art spas, and casinos. Cunard cruises always offer passengers the chance to learn something new, too, with a number of lectures presented by Oxford-trained professors, and drama classes led by London's famous RADA troupe. Fencing lessons are also available, for anyone who wants to try out something a bit different.
The flagship of the Cunard Line is the Queen Mary 2, a 2,691-passenger ocean liner first launched in 2003. It has all the luxury and top-quality amenities that Cunard passengers would expect, as well as some unique offerings. Its 150-seater planetarium - the only attraction of its kind at sea - has three spectacular shows a day. It also has a special Kennel Suite for those passengers who can't bear to travel without their furry friends. Up to 24 cats and dogs are welcome on transatlantic crossings, and the pampered pets will be carefully looked after by dedicated kennel masters. The 2,081-passenger Queen Victoria and 2,061-passenger Queen Elizabeth are not quite as grand as the Queen Mary, but they also offer a luxurious experience full of old-world glamour. Daily shows in the onboard theater are a highlight, and sea days are livened up by golf putting, darts tournaments, trivia competitions, and ballroom and line dancing sessions.
Unlike other luxury companies, the Cunard Line has made an effort to target families. World cruises still attract a predominantly mature clientele, but transatlantic crossings are more mixed. Kids can enjoy discos, games, and a daily children's tea. Theme days for kids are common, and certified British nannies are on hand to make sure everything runs smoothly. The ships each have a wading pool for youngsters to splash around in on hot days.
Cunard voyages literally span the globe, so the list of destinations is huge. There's a wide array of journeys on offer, from 4 or 5 nights around some of East Asia's most fascinating cities to full 67-night experiences crossing four continents. A trip from Brisbane, Australia, to Southampton, England, starts by heading north to Bali and Hong Kong, before heading south to the tropical destinations of the Seychelles and Mauritius, dipping around Africa with stops in Cape Town and Namibia, before heading north again to Europe. Shore excursions are thoughtfully chosen based on each destination. For example, a cruise stopping in Venice will include a gondola ride around the lagoon, while in Kota Kinabalu, Malaysia, guests can visit an orangutan reserve. There are a number of shore excursions available at each stop, including options for passengers with reduced mobility.
All three Cunard ships offer a large number of outside cabins, most of which have balconies. The Queen Victoria also has single cabins for solo travelers. All cabins come with TV, sofa, refrigerator, tea and coffee-making facilities, air conditioning, a writing desk and chair. Suites not only offer more luxurious accommodation - including full butler service in the finest - they also give passengers the chance to dine in exclusive onboard restaurants.
Cruise calendar for Cunard Cruises
| Destination | | | | | | | | | | | | | | | | | | |
| --- | --- | --- | --- | --- | --- | --- | --- | --- | --- | --- | --- | --- | --- | --- | --- | --- | --- | --- |
| Caribbean | | | | | | | | | | | | | | | | | | |
| Europe | | | | | | | | | | | | | | | | | | |
| Asia/Africa/Other | | | | | | | | | | | | | | | | | | |
| World & Special Cruises | | | | | | | | | | | | | | | | | | |
| South America | | | | | | | | | | | | | | | | | | |
| Transatlantic | | | | | | | | | | | | | | | | | | |
| Alaska | | | | | | | | | | | | | | | | | | |
| U.S. - All | | | | | | | | | | | | | | | | | | |
| South Pacific | | | | | | | | | | | | | | | | | | |
| Transpacific | | | | | | | | | | | | | | | | | | |
| Panama Canal/C. America | | | | | | | | | | | | | | | | | | |