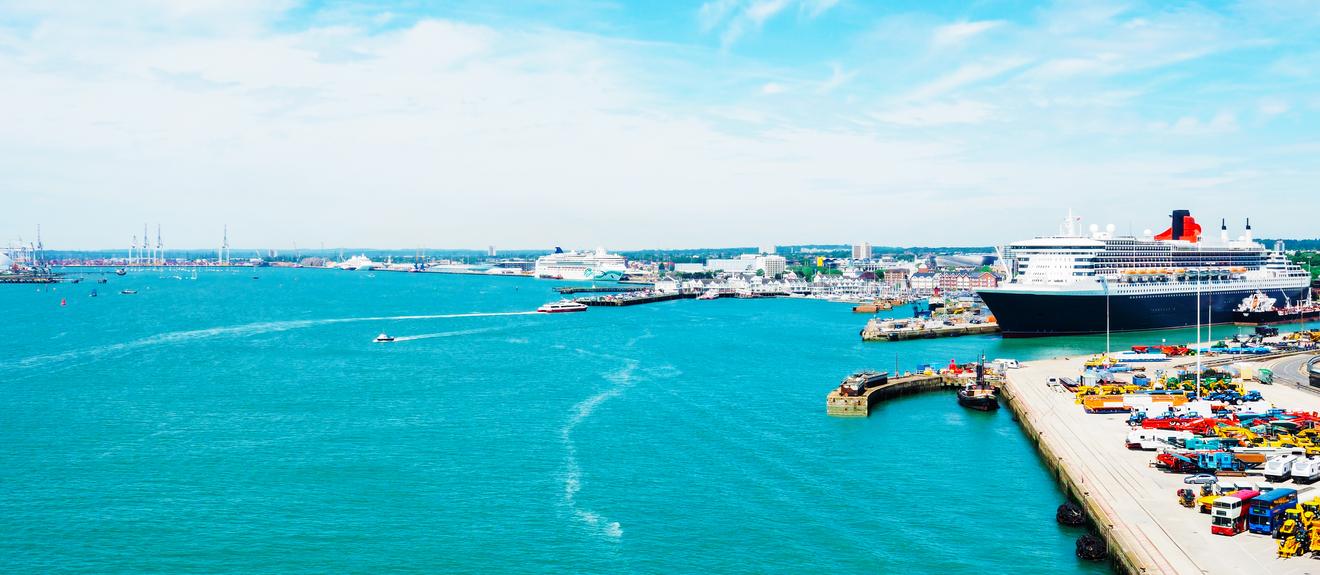 Nieuw Amsterdam deals
About Nieuw Amsterdam
Nieuw Amsterdam, a Signature-class cruise ship from Holland America Line, is the ideal ship for passengers seeking unforgettable experiences while travelling in luxury, with state-of-the-art facilities. Nieuw Amsterdam typically travels through the Caribbean, offering exciting cultural experiences for all ages. The cruise ship launched in 2010 and has the capacity for 2,106 passengers and 929 staff. Destinations along Nieuw Amsterdam's journey include Florida and the Bahamas, giving passengers the opportunity to relax on the iconic Fort Lauderdale beach and explore the private island of Half Moon Cay. Exciting Caribbean shore excursions give passengers the chance to scuba dive off the coast of Bonaire, visit the Mayan ruins of the Costa Maya and go snorkelling at Grand Cayman Island. Nieuw Amsterdam offers attractions including the Greenhouse Spa and Salon and Digital Workshop classes. The ship boasts two swimming pools, fitness classes and three music venues, including a blues club. Youth and teen-friendly supervised activities are also provided, so all ages are included in the experience. The dining venues are held to an equally high caliber offering multiple delightful cuisines, from the Pinnacle Grill to New York Pizza and fine dining. After a day of exploring, passengers relax in spacious cabins, equipped with luxury mattresses and linens. Luxurious staterooms offer a VIP experience, with pinnacle suites boasting concierge service and access to the private lounge, plus a personal oversize whirlpool bath and shower. At 936 feet in length, Nieuw Amsterdam is perfect for experiencing tropical environments in comfort and style.
Nieuw Amsterdam
Night Tropical Caribbean
Sat Feb 8 - Sat Feb 15 (7 nights)
Fort Lauderdale, Florida, Us Check In Starts At 0100p
›
At Sea
›
Amber Cove, Dominican Republic
›
San Juan, Puerto Rico
›
St. Thomas, U.s.v.i.
›
At Sea
›
Half Moon Cay, Bahamas Tender Required Wheelchair Access Limited
›
Fort Lauderdale, Florida, Us
| DAY | DESTINATIONS |
| --- | --- |
| 1 | Fort Lauderdale, Florida, Us Check In Starts At 0100p |
| 2 | At Sea |
| 3 | Amber Cove, Dominican Republic |
| 4 | San Juan, Puerto Rico |
| 5 | St. Thomas, U.s.v.i. |
| 6 | At Sea |
| 7 | Half Moon Cay, Bahamas Tender Required Wheelchair Access Limited |
| 8 | Fort Lauderdale, Florida, Us |
Nieuw Amsterdam
14-Day Western / Tropical Caribbean
Sat Feb 22 - Sat Mar 7 (14 nights)
Fort Lauderdale, Florida, Us Check In Starts At 0100p
›
Half Moon Cay, Bahamas Tender Required Wheelchair Access Limited
›
At Sea
›
Falmouth, Jamaica
›
Georgetown, Cayman Islands Tender Required Wheelchair Access Limited
›
Cozumel, Mexico
›
At Sea
›
Fort Lauderdale, Florida, Us
›
Key West, Florida, Us Time Subject To Daylight Hours
›
At Sea
›
Grand Turk, Turks And Caicos
›
Amber Cove, Dominican Republic
›
At Sea
›
Half Moon Cay, Bahamas Tender Required Wheelchair Access Limited
›
Fort Lauderdale, Florida, Us
| DAY | DESTINATIONS |
| --- | --- |
| 1 | Fort Lauderdale, Florida, Us Check In Starts At 0100p |
| 2 | Half Moon Cay, Bahamas Tender Required Wheelchair Access Limited |
| 3 | At Sea |
| 4 | Falmouth, Jamaica |
| 5 | Georgetown, Cayman Islands Tender Required Wheelchair Access Limited |
| 6 | Cozumel, Mexico |
| 7 | At Sea |
| 8 | Fort Lauderdale, Florida, Us |
| 9 | Key West, Florida, Us Time Subject To Daylight Hours |
| 10 | At Sea |
| 11 | Grand Turk, Turks And Caicos |
| 12 | Amber Cove, Dominican Republic |
| 13 | At Sea |
| 14 | Half Moon Cay, Bahamas Tender Required Wheelchair Access Limited |
| 15 | Fort Lauderdale, Florida, Us |
Popular cruise destinations for Nieuw Amsterdam





Cruise calendar for Nieuw Amsterdam
| Destination | | | | | | | | | | | | | | | | | | |
| --- | --- | --- | --- | --- | --- | --- | --- | --- | --- | --- | --- | --- | --- | --- | --- | --- | --- | --- |
| Caribbean | | | | | | | | | | | | | | | | | | |
Find cruise deals for other ships From Holland America Line