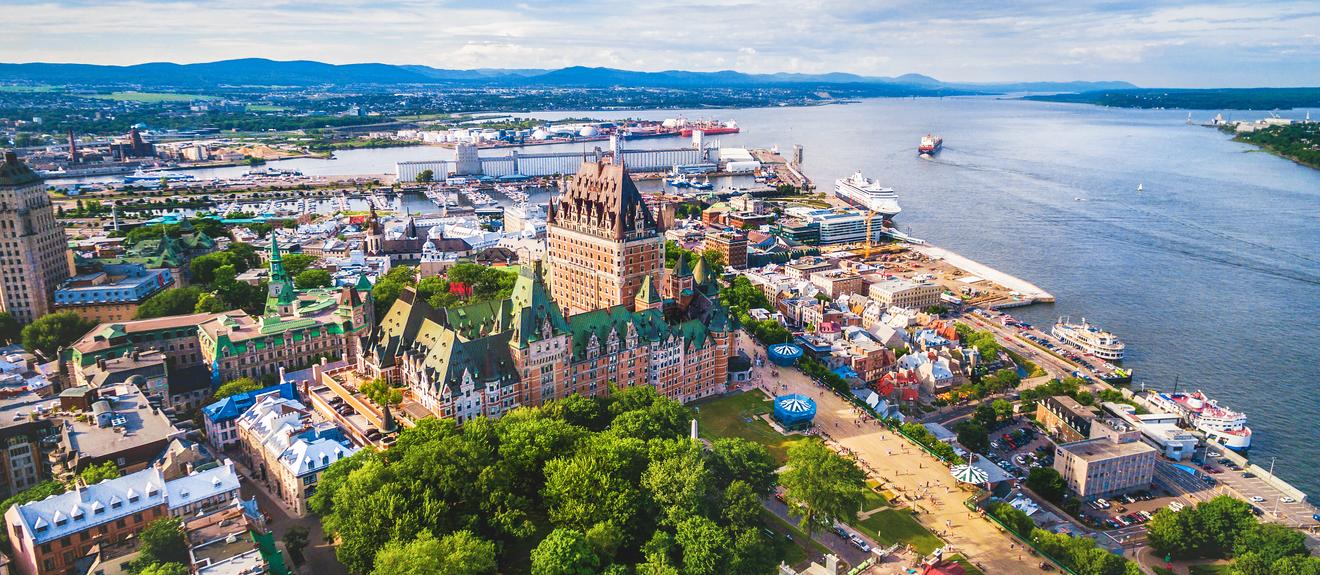 Oceania Information

About Oceania Cruises
From discovering the wonders of Polynesia to the exotic culture of the Far East, passengers with Oceania Cruises sail the globe in luxury. Suited to the seasoned, sophisticated and mature traveler, Oceania Cruises pride themselves on delivering high-quality service, decadent ambience and the finest culinary experience at sea.
Formed in 2002, Oceania Cruises offer a fleet of six ships. Built in 2011 and 2012 respectively, Marina and Riviera are Oceania-Class ships with a guest capacity of 1,250 each, featuring suites designed and furnished by Ralph Lauren Home and interior designer, Dakota Jackson. The Regatta-Class ships host 684 guests each and include the Regatta, Insignia, Nautica and Sirena.
Voyages encompass more than 400 destinations, across Europe, Asia, Africa, Australia, New Zealand, the South Pacific and the Americas. Passengers choose from an array of exciting itineraries, ranging from 10-night journeys across the Mediterranean, to 35 nights in the Far East and Grand Voyages crossing the globe.
A 21-night cruise aboard the Sirena takes guests from Rio de Janeiro, to explore destinations including the Amazon River, Jamaica and Antigua. A 28-night Timeless Wonders Oceania cruise takes in ports of call such as Mumbai, Dubai, Muscat, Jerusalem, Rhodes, Santorini and Sorrento. Passengers enjoy stops at Barcelona, Valencia, Rome and Monte Carlo, on a 10-day Western Mediterranean cruise.
Shore excursions range from relaxing walking tours to thrilling adventures. In Barcelona, passengers explore the architecture of Antoni Gaudí, including La Sagrada Familia. On Oceania cruises to France, a Bordeaux stop allows the opportunity to hike up Europe's tallest sand dune and visit a local oyster farm. An itinerary including Bali offers shore excursions to the Bali Classic Culture Center, for dance performances, workshops, craft and traditional Indonesian food.
Onboard the Marina and Riviera, suites and staterooms are decorated with lush fabrics and original artworks. Luxurious amenities include goose-down pillows, flat-screen TVs, teak verandas, thick cotton robes and slippers. For a more lavish vacation, Penthouse Suites feature oversized living rooms, dining areas, marble and granite bathrooms and walk-in closets.
The flagship of the Oceania Cruises fleet, Regatta, offers suites characterised by rich fabrics, original art and traditional hardwoods. Owner's Suites span nearly 1,000 square feet, with oversized showers, verandas, two flat-screen TVs, laptops, 24-hour butler service, free unlimited internet, complimentary in-suite bar set up and priority ship embarkation.
Along with exciting shore excursions and luxury suites, there's plenty to do for guests onboard all Oceania cruises. Social venues range from intimate bars for cocktails to lounges featuring comedians and magicians. Musicals, tributes and folkloric shows keep passengers entertained late into the night, as well as onboard casinos. During the day, guests take advantage of large decks with heated pools, whirlpool spas, luxurious day beds and sports, including shuffleboard and golf.
For the ultimate in relaxation, spas deliver healing therapies, including massages and beauty treatments. Guests may take part in fitness classes also, with yoga, Pilates, aerobics and personal training available. Cultural enrichment is another interesting option, with lectures by historians, naturalists and local ambassadors.
Eating is full of variety across the entire fleet, with the Grand Dining Room changing menus daily, to incorporate fresh dishes. The Bistro is home to French cuisine and regional specialties. Casual dining in the form of a classic steakhouse is available at the Polo Grill and Toscana serves up Tuscan, cuisine presented on custom-designed Versace china. Guests also enjoy room service, afternoon tea and cafes for coffee and snacks.
No matter which ship passengers choose, an Oceania cruise provides a luxurious base from which to discover exotic destinations, while enjoying exquisite dining, entertainment and lavish amenities.
Cruise calendar for Oceania Cruises
| Destination | | | | | | | | | | | | | | | | | | |
| --- | --- | --- | --- | --- | --- | --- | --- | --- | --- | --- | --- | --- | --- | --- | --- | --- | --- | --- |
| South America | | | | | | | | | | | | | | | | | | |
| Asia/Africa/Other | | | | | | | | | | | | | | | | | | |
| Transpacific | | | | | | | | | | | | | | | | | | |
| Caribbean | | | | | | | | | | | | | | | | | | |
| Europe | | | | | | | | | | | | | | | | | | |
| Panama Canal/C. America | | | | | | | | | | | | | | | | | | |
| South Pacific | | | | | | | | | | | | | | | | | | |
| Alaska | | | | | | | | | | | | | | | | | | |
| Transatlantic | | | | | | | | | | | | | | | | | | |
| Bermuda | | | | | | | | | | | | | | | | | | |
| U.S. - All | | | | | | | | | | | | | | | | | | |
| World & Special Cruises | | | | | | | | | | | | | | | | | | |