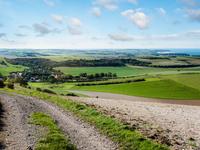 Where to stay in Oye-Plage?
Our Heatmaps tool will help you find the perfect place to stay in Oye-Plage by showing you how close hotel options are to major activities
Best rooms in Oye-Plage
1
Holiday Suites Côte d'Opale Platier d'Oye is 300 metres from the sea, and is just 11 km from Calais Train Station. It offers self-catering apartments with a private entrance. The family apartments can accommodate up to 6 guests. They are equipped with a kitchenette with a microwave, dishwasher and refrigerator. The living room has a flat-screen TV with satellite channels. Bed linen and housekeeping are included, and linen changes, as well as extra housekeeping is available for a fee. The Reserve Naturelle du Platier d'Oye is close to the residence and the Belgian border is just a 30-minute drive from the Holiday Suites Côte d'Opale Platier d'Oye.
8.3 Excellent
Pros: The location was just the job. Quiet yet easy to travel from when sightseeing.
Cons: We were in apartment 15, apartment 16 shared a balcony with us and caused some problems. The family were 2 adults and 5 grown children in an apartment for 4. That meant they were short of seating and kept taking our outside seats without asking, even when we were in our apartment with the door wide open. They found this really funny and just laughed at us.
4.0 Okay
Pros: Ease of checkin.
Cons: Bedroom 1 did not have a door. Flat was run down with bathroom aged. Location is nothing like in the pics. The pics are misleading. Disappointed!
5.0 Okay
Pros: Cosey enough and warm
Cons: Location, no view, very far from the shops, the accommodation we were given wasnt like on websites they advertised. It was just a simple cheap ground floor small flat. All narrow. The fasilities most there but half of them were broken like toilet, shower, cooker, light... Altought toilet was sorted the day after our arrival. We checked out 2 days earlier, couldnt stand the place.
6.3 Good
Pros: Nice enough property for family visit - well appointed but needs more attention from caretakers. No hosts present so you have to call for information.
Cons: ATTN: MOBILE RECEPTION IS VERY POOR AND THERE IS NO WIFI CONNECTION. PROPERTY MANAGERS IN BELGIUM WERE NOT UNDERSTANDING OF THE NEED FOR WIFI IMPROVEMENT GIVEN POOR MOBILE PHONE RECEPTION. WOULD NOT STAY THERE AGAIN.
5.4 Okay
Pros: Very close the sea in a nature reserve
Cons: There was a bad smell in the living room. I had to buy insensé sticks to take the odour away.
3.3 Mediocre
Pros: Difficult to say. It did allow our group to have some privacy.
Cons: It was not clean, cobwebs and dust throughout Mildew and dirt in the bathroom kitchen cook wear had to be extensively cleaned before use. Some Lights in living room not working Lights above sink in bathroom not working Missing pillow case Not high standard of cleaning No consistent hot water Beds not particularly comfortable Customer service not great Tiny shower and no bath Not child friendly if you need an apartment to meet the needs of an under 5 year old TV was tiny and there is a lack of variety of channels Had to make our own beds on arrival, saw the the duvet and pillows were in desperate need of replacing Overall I was counting down the days to return home which is not the way I usually feel after visiting such a beautiful country.
7.1 Good
Pros: It was clean. Everything I needed to cook was there (pan, plates, toasters etc) The instructions for the keys at my arrival were very clear and everything was easy.
Cons: The towels policy wasn't clear for me. I called at my arrival to get some (it cost 5€) but I guess I have been forgotten ;-) No soap available whatsoever (only for the dishes). None kind thoughts (like coffee or salt to cook or anything) I needed to put the sheets on the bed at my arrival... it was mentioned on the mail that I needed to remove them from the bed at the departure but having them ready at the arrival would have been nice.
7.5 Good
Cons: The room was booked for 4 adults, but is only suitable for 2 adults and 2 small children
3.8 Mediocre
Pros: It was in a nice area but quite far away from the beach with no real view. The photos on website misleading
Cons: Very basic and would be nice if coffee and milk just included