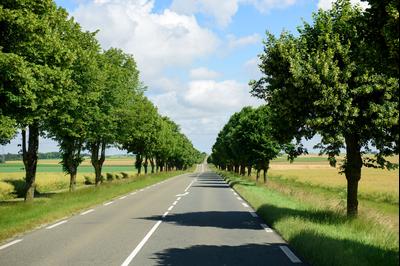 Where to stay in Parnac?
Our Heatmaps tool will help you find the perfect place to stay in Parnac by showing you how close hotel options are to major activities
1
9.3 Excellent (98 reviews)
8.0 Excellent
Pros: Thanks for your hospitality and very good food in the evening and at breakfast. It was a pleasure to be there.
10.0 Excellent
Pros: Everything aa great find we loved it
Cons: absolutely nothing
10.0 Excellent
Pros: wow, this place is perfect. No noise, extremely clean,newly fitted, comfy mattress, well appointed kitchen, English tv, spacious rooms, your own little fenced courtyard, ideal when you have a dog with you, walks straight from the house. Very friendly and helpful hosts, loved it :)
10.0 Excellent
Pros: Everything. Fantastic people. Wonderful place
Cons: Nothing
8.8 Excellent
Pros: Very welcoming hosts. Good wifi. TV if wanted. Nice meal. Very convenient stop by motorway without motorway noise. Convenient parking. Nice & quiet. Rustic & a pleasure to stay. Recommended & we would stay again if in this area.
Cons: As with most overnight stops people don't unpack suitcases so a shelf on which to open suitcases would be a help. Pleasant eating outside but table & chairs would benefit with an upgrade & levelling. This is nitpicking a bit as property is still developing but a few simple inexpensive improvements would enhance stay.
9.5 Excellent
Pros: Really good welcome from Lynne and Howard. We had the whole accommodation to ourselves so that was really nice. Everywhere was lovely and clean and the beds were very comfortable and had nice linen on them. It was nicely furnished. There was a nice little lounge area and an outside fenced area where our dogs could wander around which was lovely for them. We were able to cook ourselves an evening meal and a breakfast the following day. There was a TV in the small lounge with English TV programmes albeit that it was a touch temperamental at times. It is in a very rural area so was very quiet and peaceful but only a few minutes away from the motorway which gave us a good start on our journey back to Calais. It isn't 5 star but had everything that we wanted - it was clean, comfortable, quiet, good for our dogs, lovely welcome, really reasonably priced so excellent value, and brilliant for the motorway. We shall return - highly recommended.
Cons: Could do with a few deep bowls in the kitchen for cereals and/or our porridge and a little more china in general.
9.3 Excellent
Pros: 1st time I ever write a review. By far the friendliest hoteliers I,ve ever met! Hope to be back soon!
Cons: Nothing wrong!
10.0 Excellent
Pros: We arrived at 20-45 after a hectic day of driving from Calais. Roadworks and other delays. Howard and Lynn made us very welcome and could not have done more.My wife particularly liked the personal greeting on the kitchen table. Breakfast was excellent. The instructions on getting to the house were necessary as there are a couple of twists in the route after leaving J21. Overall we were very pleased with our stay with Lynn and Howard. Thank you to them both. Matt and Eileen
Cons: Nothing
10.0 Excellent
Pros: Great service started before we left home when we received an email offering a pre-arranged evening meal. This was duly served being an excellent lasagna fruit and cheeseboard. The property was relatively easy to find, just ensure you follow the directions supplied by the owners rather than satnav, with ample parking and signs showing where to knock. Lynne and Howard gave us a very warm welcome. Our room was at the rear of the property, well screened garden, well equipped and comfortable (the shower was amazing!)
Cons: Our stay was too short!
4.3 Okay
Pros: Location
Cons: The food, the owner, the option to eat in a green house if it rained, no windows apart from sky lights, no option for breakfast as owner was going off at 6am, owner was polite but very offish....we did nothing to upset her.
2
When you stay at Relais des Cinq Routes in Parnac, you'll be 6 minutes by car from Regional Natural Park of Brenne. Free self parking is available onsite.
4.3 Okay
Pros: We weren't made to feel welcome, if you're English avoid this place at all costs.
Cons: The attitude of the staff, the food was awful, we complained but was ignored . A total rip off!!
6.3 Good
Pros: Location was very convenient. Staff were attentive and good.
Cons: Cabin was not clean. Dust cobwebs throughout the room. Shower curtain was very dirty at the base. Dirt in the corners of the bathroom. continental breakfast only consisted of Croisant, orange juice then coffee or tea for 8 euros. Expensive for what it was.
8.3 Excellent
Pros: Very reasonable bar and restaurant primarily a rest stop for transport but nice individual chalets and very good food
Cons: The Wi-fi was over complicated to use
9.3 Excellent
Pros: Comfortable chalet with very good shower. Very convenient for overnight stopover as very close to motorway. very good meal and breakfast at restaurant. Excellent value for money.
Cons: If you sleep with the patio door open (necessary in the very hot weather), you can hear the motorway traffic, which goes on throughout the night.
8.3 Excellent
Pros: Restaurant food excellent and good value
Cons: Every thing OK nothing to dislike
8.0 Excellent
Pros: Good food, at a great price,nice accommodation very near the motorway.Would use again.
Cons: Nothing.
7.5 Good
Pros: Good value for money. Restaurant meal very enjoyable. Friendly staff too. Oh an excellent bathroom.
Cons: Dog in adjoining room.
9.5 Excellent
Pros: Everything was spotless, Staff very friendly and helpful...will definitely visit again
Cons: Prices for drinks were a tad high
10.0 Excellent
Pros: Excellent evening meal reasonably priced, not noisy at night.
9.5 Excellent
Pros: Cabins with own terrace
Cons: Shower curtain needs replacing