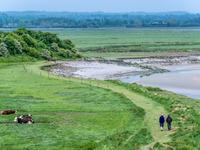 How much does a hotel in Pressagny-l'Orgueilleux cost?
Best prices found by KAYAK users in the past 24 hours.
Where to stay in Pressagny-l'Orgueilleux?
Our Heatmaps tool will help you find the perfect place to stay in Pressagny-l'Orgueilleux by showing you how close hotel options are to major activities
Best Rooms in Pressagny-l'Orgueilleux
1
9.4 Excellent (212 reviews)
Located in Pressagny-l'Orgeuilleux, Une Vie en Rose is in a rural location, within a 10-minute drive of Musee de Vernon and Maison du Temps Jadis. Free self parking is available onsite.
8.8 Excellent
Pros: lovely old property, great garden, we had a 2 room suite with comfy beds.
10.0 Excellent
Pros: The whole thing was very relaxed. The host very welcoming and prepared to do anything she could to make our stay as pleasant as possible.
Cons: nothing really.
9.6 Excellent
Pros: very convenient location to visit Giverny, beautiful place, the owner is so lovely and the perfect host! breakfast was very delicious and so nicely served. one of those rare places where one can easily see how the owner loves her place. would love to be back!
9.6 Excellent
Pros: We stayed here as a base for visiting Giverny and then catching a flight from Charles de Gaulle. Giverny is close by, and CDG was 1.5 hours on the toll free roads. It was easy to check in and out. Parking is behind a secure gate. The garden was the perfect place to relax in the afternoon. Food is available at Vernon, about ten minutes down the road with easy parking in the evenings. The host was lovely, and provided a wonderful breakfast. Thanks for our stay and the advice on where to go in Paris on our next visit.
Cons: It's a little tricky exiting the property because of the blind corner, but the mirrors help and drivers are very courteous.
10.0 Excellent
Pros: Historical place, nice host, clean, great atmosphere
10.0 Excellent
Pros: We liked all of our stay: the beautiful and charmant room, the garden, the location, the breakfast.
Cons: Nothing, all Was perfect
10.0 Excellent
Pros: The owner is super welcoming, friendly and flexible. We arrived a bit too early, and she quickly returned from the village to meet us and show us around. In our room, I found the mattress too hard, so I immediately got a chance to change rooms (if you prefer a not-totally-hard mattress, ask for the pink room!) The property is absolutely charming with lots of photo ops, and the owner used to be a stylist, so each room and bathroom are very individually and inventively styled and decorated. Amazing ideas - lots of inspiration to take home. At breakfast, the owner will also ask you how you like your egg and will personally prepare it for you.
Cons: As mentioned above, the hard-as-concrete mattress in the 'green room' - although that's the one that as a lovely 'family room' has a really cool 'upstairs' for the kids (I included a photo). If you prefer a 'not-totally-hard' mattress, ask for the 'pink room' ;) When it's really hot in the summer, the green room will also probably be the most comfortable one to stay in; when it's not so warm outside, that one is more cold and damp, as the humidity really creeps up through the old stone walls. For cooler weather, the pink room might be the more pleasant one, as it is in a more airy annex. So: Choose both according to mattress and according to outside temperature! ;)
10.0 Excellent
Pros: The property is old and filled with "character". The buildings date back to the 16th and 17th centuries and can be a little drafty. Agnes - the proprietess - comprises the entire "staff" and was extremely friendly and helpful (and speaks English). The grounds to the facility are very eclectic and whimsical. It is located just a couple of miles from Monet's Gardena and the town of Vernon. Also within a 30 mile radius are multiple other historical and fascinating sites which Agnes can recommend.
Cons: Finding the property and getting into it can be tricky. It takes a sharp turn into a narrow driveway to get in. Once in, though, it's worth it.
10.0 Excellent
Pros: Host was charming and accommodating. Treated us like family. Went out of her way to make us comfortable.