You're Going to Love Barcelona
The capital of Spain's Catalonia region, Barcelona could well be the ideal destination for a European urban getaway. This historic, artistic, gastronomic, sporting hub is full of great food and attractions for everyone to enjoy.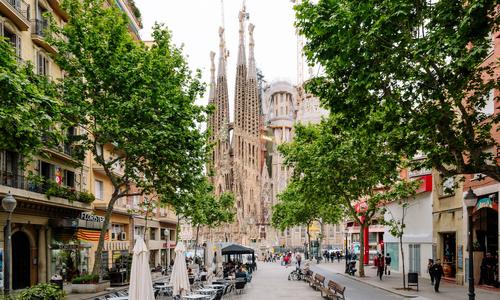 Barcelona is the kind of place where you can stroll arm in arm down elegant boulevards in Eixample, rub shoulders with street performers on Las Ramblas or take in the fresh sea air by the city beach. You can see some of the world's most creative architecture at the Sagrada Familia or Parc Guell, take beautiful panoramic photos from Montjuic and descend into the city to dine on exquisite tapas at restaurants like Ouimet i Ouimet.
If sports are your obsession, you can book tickets to the Camp Nou. If art is your passion, the world's biggest collection of Picasso paintings is on your doorstep. Easily accessible from US cities and ready to welcome everyone, Barcelona is a destination that is tough to beat.
Top 5 Reasons to Visit Barcelona
Stunning and Unique Architecture
Barcelona is famous around the world for its beautiful architecture. Stroll around the Gothic Quarter to take in the city's medieval masterpieces before fast-forwarding to the modern era and wildly imaginative creations from Antonio Gaudi, like the Sagrada Familia cathedral or Parc Guell. Wherever you look, Barcelona impresses.
The Chance to see Some of the World's Greatest Artworks
If you love art, you'll love Barcelona. Head to the Joan Miro Museum to see the largest collection of works by the modernist master, or check out the Picasso Museum to see works like Las Meninas (after Velazquez) by probably the most famous artist who ever lived.
Fine Food and Boutique Shopping
Barcelona has a thriving, sophisticated food scene, as elite restaurants like Xerta and Moments shows, but you can also pick up delicious street food like Churros con Chocolate (donuts with chocolate). You can also pick up designer goods at boutiques like Prada in Gracia, or shop at the completely different flea market on Las Ramblas.
Incredible Sporting Spectacles
Sports in Barcelona really revolves around one thing: F.C. Barcelona. It's a city where soccer is king, so if you have a taste for the "beautiful game", head to Camp Nou and cheer on stars like Lionel Messi as the team competes at the highest level.
Festivals all year Round
Whenever you visit, something will be going on in Barcelona. Whether it's the indie and dance music festival Primavera (in June) or the Gracia Festival in August, Barcelona loves to party, so time your visit wisely to coincide with the right event for you.
What to do in Barcelona
1. Sagrada Familia: The Pride of Barcelona
This city is teeming with products of Gaudi's imagination, and the Sagrada Familia is the crowning glory of his modernist architecture. The detail is staggering and the scale immense - after over a century of construction, the masterpiece still isn't finished. Still, the spectacular spires are admired from all around the city, and the epic stained glass windows dazzle every day. It is unforgettable and unique.
2. La Rambla: Rambling and Ambling Along
The ultimate pedestrian thoroughfare in Barcelona is La Rambla, running from Plaça Catalunya, at the edge of the Old Town, down to the water. Both left and right, tourists will find artists, street performers, cafés, market stands, and the colorful life of the city. Make sure to stop off at the Mercado de la Boqueria for local treats, from seafood to candy. The Mirador de Colom at the other end of the avenue offers city views, where you'll see that it's not so far to the Barceloneta beach either!
3. Parc Güell: Imagination Realized
To the north of Barcelona, Gaudi released an explosion of color and creativity onto a hillside overlooking the city. The essence of Park Güell is in its compilation of mosaics and sculpture. Entire plazas, benches and staircases make their way through the landscape, covered in translucent tiles from tip to toe, each element more staggering than the next. As you explore the endless nooks and crannies and discover the surprises around every corner, reality begins to blend with art.
4. Gothic Quarter: Wander the Streets
Beyond the bustling Rambla lies Barcelona's oldest neighborhood - the Gothic Quarter. A maze of streets and alleys invites tourists to explore the historic area until their heart's content. Pedestrians rule these roads, which are lined with picturesque balconies and adorable doorways from another age, interspersed with contemporary boutiques and cafés. Small squares appear at the end of narrow corridors, to reveal landmarks like the Barcelona Cathedral and the Plaça Reial.
5. Casa Milà: Dream House
Also known as La Pedrera, Casa Mila is a smaller scale work by Gaudi that commands just as much appreciation as his epic Sagrada Familia and Park Güell. Its exterior resembles an open quarry, covered in pale mosaics, while the architecture within exudes the brilliance of the natural world. Pillars like tree trunks support the building, which is now an educational space. Casa Batlló isn't far either, completing the "Modernisme" tour of the neighborhood.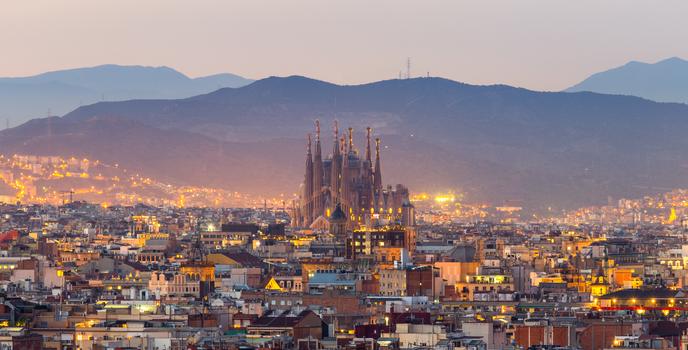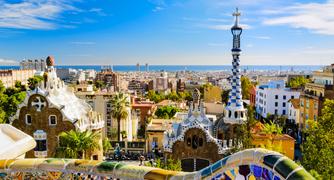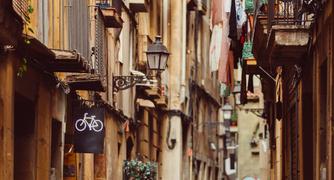 When to Visit Barcelona
Barcelona is one of those destinations that doesn't really have a time to avoid. Summer might be a little hot for some, but with the beach nearby you can always escape the worst of the heat. Spring is a great time to see the sights, and might be the best time to visit thanks to cultural events like the Primavera Music Festival (in early June), but fall is fine as well.
Where to Stay in Barcelona
Popular Neighborhoods in Barcelona
Las Ramblas and the Gothic Quarter – Containing Barcelona's most famous street (Las Ramblas) and the atmospheric medieval city (the Gothic Quarter), this is the place to stay if you want to experience the historic core of the city. See the beautiful interior of La Seu cathedral, enjoy a coffee at Els Quatre Gats, one of Picasso's favorite haunts, and check out the street performers and market stalls on Las Ramblas.
Gracia – Just to the north of the old city, Gracia feels completely different. Laid out in the 19th century, Gracia is clean, modern and beautiful, and is home to some of the most upscale hotels and restaurants in town. Visitors can tour the creations of architect and artist Antonio Gaudi at Pac Guell, enjoy the Festa Major street celebrations in August and dine or sip coffees on elegant plazas like Virreina Square.
Eixample – One of the first planned suburbs in the world, Eixample is made up of American-style square blocks with courtyards at their center, and it's a prosperous part of town. Home to some of the city's architectural gems like the Casa Amattler and the (unfinished) Sagrada Familia cathedral, you'll also find great bars like Bohemic here, which mix gourmet tapas with fine wines.
How to Get Around Barcelona
Public Transportation
Public transportation in Barcelona is first-class, so you shouldn't have any trouble getting around. A basic option which suits many visitors is to buy tickets for the Bus Turistic. This service hops between the major attractions and costs EUR27 for a single day (so make the most of it). A cheaper option is to get around via the reliable Metro system. Single tickets cost EUR2.15, but 10 ride tickets are available for EUR9.95. Tickets also work on local RENFE trains and city trams, so they are an excellent investment. Visitors can also purchase a Barcelona Card, which covers travel on public transit and admission to most attractions at a cost of EUR37 (for 2 days).
Taxis
Barcelona operates a uniform taxi rate system, with a charge of EUR1.8 per mile between 8:00 a.m. and 8:00 p.m. (and a minimum fare of EUR7), so getting around is fairly cheap. Uber and Lyft do not currently operate in the city.
Car
Having a car in Barcelona isn't essential to see sights within the city limits, but it can be handy if you want to explore the coast or Catalonia's interior. Rental outlets in the city include Sixt, Europcar and Avis, and rates will be around EUR15-20 per day. Be aware that parking can be expensive (up to EUR30 per day), so try to park in outlying suburbs and catch the train into the center.
The Cost of Living in Barcelona
Shopping Streets
Barcelona has a number of neighborhoods packed with high-end stores and boutiques. Some of the best apparel boutiques can be found in Passeig de Gracia, where options include Burberry, Prada and Valentino. For a completely different shopping experience, stroll down Las Ramblas, where street vendors sell food, souvenirs, antiques, portraits, clothing and much more. La Boqueria is another place to shop. The city's main market, it's crammed with produce and food vendors as well as wine merchants and craft stalls.
Groceries and Other
Aside from the food market at La Boqueria, Barcelona has plenty of places to shop for groceries. Look for stores like Carrefour, Mercadona and Alcampo, all of which offer cheap prices and a wide selection. Groceries won't be expensive by New York or San Francisco standards, with a gallon of milk costing EUR3.30 and a pound of apples about EUR1.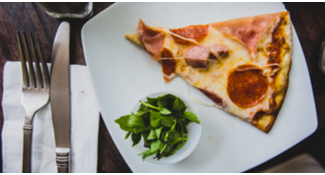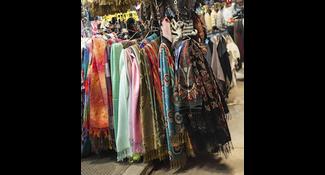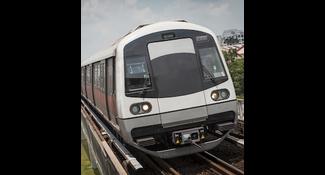 Single public transport ticket
$2.40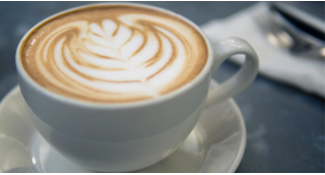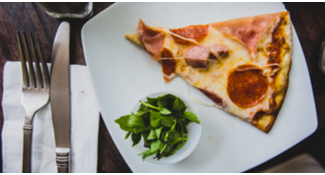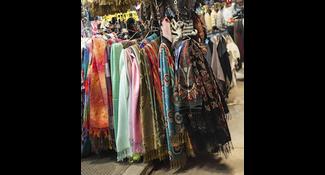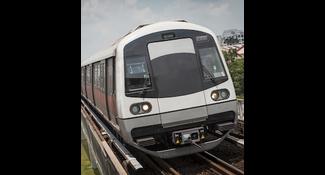 Single public transport ticket
$2.40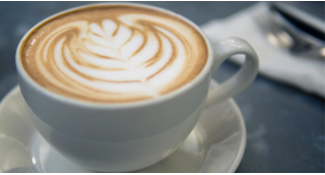 Other popular cities in Catalonia
More top destinations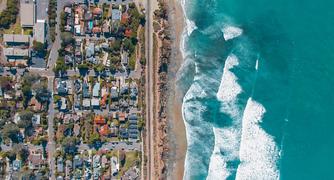 North America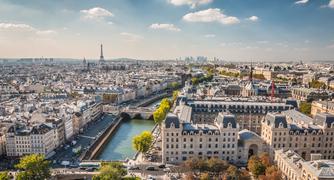 Europe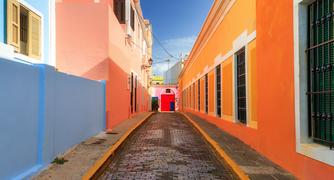 Caribbean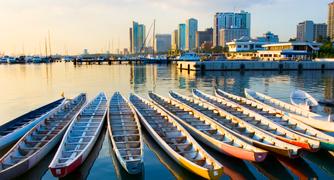 Asia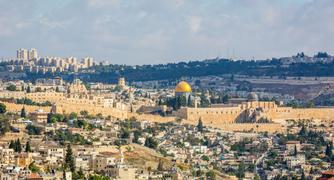 Middle East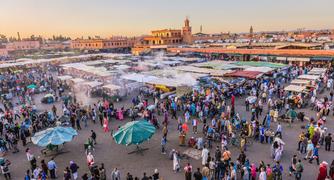 Africa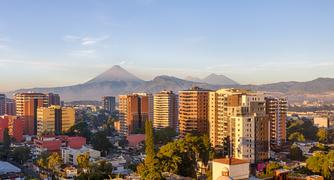 Central America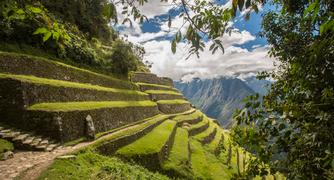 South America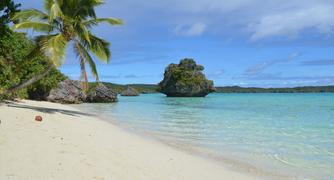 South Pacific