You're Going to Love Singapore
Know as the Garden City and the Lion City, Singapore is one of Southeast Asia's most exciting destinations. One of the first cities in the world to put environmentally aware planning into effect, its parks, gardens, and amazing "Supertrees" are awe-inspiring.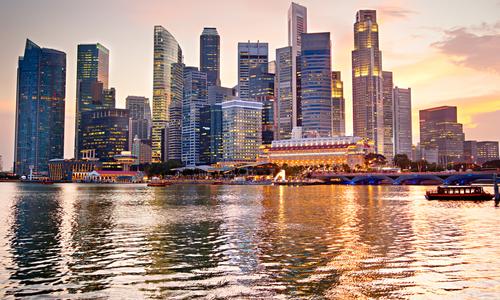 A cultural melting pot, Singapore's unique neighborhoods are shaped by Malay, Chinese and Indian influences. Celebrations such as Chinese New Year, the Muslim celebrations of Hari Raya Puasa in June and the Hindu Deepavali festival of lights in October attract thousands of visitors to the island each year.
It's hard to beat Singapore if you're looking for the perfect island for a family vacation, a romantic break or a fun shopping and sightseeing trip. The tropical climate, the friendly locals, or the huge range of shops, museums, galleries, restaurants and attractions; there are so many great reasons to visit Singapore.
Top 5 Reasons to Visit Singapore
1. The Fabulous Green Spaces
Although Singapore is the world's second most densely populated city after Monaco, almost 50 percent of the island is green. The island has more eco-attractions than anywhere in the world and parklands as varied as the Botanic Gardens and the jungles of Pulau Ubin have paved the way for newer developments like the Green Corridor leading to the River Safari at Singapore Zoo, the refurbished Admiralty Park and the Gardens by the Bay where spaces include the Cloud Forest, the Flower Dome and the Supertree Grove. Be sure to catch the spectacular light show - every evening at 7:45 pm.
2. Exceptional Shopping
Visit in mid-June to July for the Great Singapore Sale. Prices are slashed in shops and stores all over the island including the famous shopping districts of Orchard Road, Dover Street Market, Haji Lane, and Bugis Street.
3. It's a Hotbed of Creativity
It's no surprise that art, culture, music, and creativity are taken seriously in a city that was designed by some of the world's leading urban and environmental planners. Events like Singapore Art Week in January and the Singapore Writers Festival in November feature local and international talent. Music lovers will delight in huge events like the Ultra Music Festival in September, Neon Lights in November, and St Jerome's Laneway Festival in January.
4. The Iconic Skyline
Singapore's famous skyline is recognized all over the world. The highest skyscrapers include One Raffles Place and Republic Plaza while newer builds like the striking Marina Bay Sands towers add to its allure. Visit one of the city's elegant sky bars like 1-Altitude or Cé La Vi for the best skyline views.
5. There Are Attractions for Everyone
Whether you're an outdoor enthusiast, a history fan, or a shopaholic, you'll find plenty to keep you busy in Singapore. Learn about the island state's history at the National Museum of Singapore or take the kids to the Mint Museum of Toys. Visit theme parks like Wild Wild Wet or Universal Studios Singapore or try Haw Par Villa, a park containing thousands of Chinese myth-inspired statues and dioramas.
What to do in Singapore
1. Marina Bay: Sparkling in Every Direction
Singapore's greatest attractions sit along Marina Bay. Surrounded by futuristic urban landscaping in the sci-fi looking Gardens by the Bay, wanderers can enjoy epic skyline views. Towering above is the Marina Bay Sands, an integrated resort offering world class dining and the largest infinity pool on Earth. Just across the water, the great Merlion statue - the mythical mascot of Singapore - looks over the harbor.
2. Chinatown: A Legacy of Diversity
Chinatown sits at the center of Singapore's Central Business District. Here, the city's Chinese heritage translates into a booming restaurant and bar scene beneath historical temples and contemporary skyscrapers. Not to be outdone, the colorful streets of Little India are right around the corner.
3. Clarke Quay: Wonderful Waterside
Along Singapore's historical river, old wharfs have become bustling social centers for shopping and leisure. Clarke Quay is host to popular restaurants, pulsing night clubs, and beautiful waterside views of the glimmering city. For an even better skyline photo op, Boat Quay is just downstream, a modern pedestrian mall lined with smaller shops and bars.
4. Sentosa Island: Non-Stop Fun
It is impossible to run out of things to do on Sentosa. The Universal Studios theme park and the perfectly groomed beaches remain staples of the island; the Tiger Sky Tower offers panoramic views of both the city and the islands out at sea. For visitors seeking nature over crowds, Pulau Ubin is a lovely alternative on the other side of the city.
5. Singapore Zoo: Day and Night Thrills
The world renowned Singapore Zoo does an incredible job immersing visitors in the thrilling animal kingdom, with diverse rainforest to arctic tundra exhibits recreating authentic climates. The zoo is home to unique and endangered species, with white tigers and Komodo dragons among favorites. The Night Safari offers a famed tram tour that lets you discover nocturnal animals at arm's length.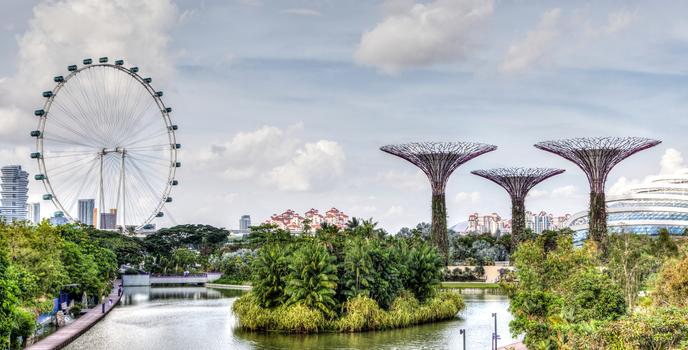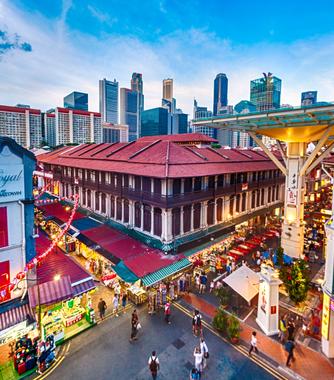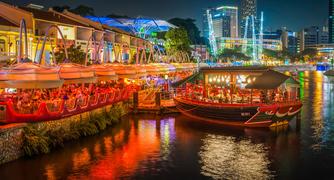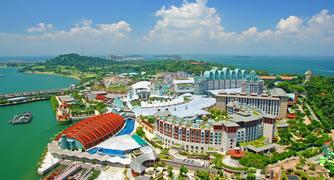 When to Visit Singapore
The island enjoys a tropical climate with a monsoon season and afternoon showers are common from November to January. Peak season runs from July to September. Visit from February to April for fewer crowds and pleasant weather and to take advantage of low-season rates.
Where to Stay in Singapore
Popular Neighborhoods in Singapore
Riverside District – the colonial heart of Singapore, the Riverside or Civic District is where many of the city's museums and landmarks are located. There are lots of good restaurants, clubs, coffee shops, and bars.
Chinatown – an area of restored shophouses, offbeat stores, and great restaurants. Pagoda Street and Smith Street are popular with tourists. Other highlights include the Buddha Tooth Relic Temple and Museum and the Red Dot Design Museum.
Marina Bay – the newest part of Singapore is built on reclaimed land and its most notable features are the Marina Bay Sands resort that includes a hotel, casino, and shopping center and the Marina Barrage. The Gardens by the Bay - with its giant supertrees, Cloud Forest, and Flower Dome - are next to the resort.
How to Get Around Singapore
Public Transportation
A network of local buses and the MRT subway system make it easy to get around Singapore. It is possible to pay when boarding buses but no change is given. Most people prefer to purchase a NETS FlashPay Card or EZ-link contactless RFID card. The card costs S$12, which includes an immediate balance of S$7. Cards can be topped up at card vending machines or in 7-11s, and you can travel on all MRT trains and city buses.
Taxi
Metered taxis are widely available and reasonably cheap. An average city center trip costs S$10 while a cross-island journey from Changi to Jurong won't be more than S$35.
Car
If you want to rent a car, most major rental companies like Sixt and Hertz can be found at Changi or Singapore International Business Park. Contrary to popular belief, car rental isn't overly expensive and a compact car will start at around S$75 per day.
The Cost of Living in Singapore
Shopping Streets
Shop for everything from designer fashion to electronics in the malls on Orchard Road or explore boutiques and one-of-a-kind outlets in trendy Haji Lane and Tiong Bahru. The Shoppes at Marina Bay Sands is the ultimate in luxury shopping, while vibrant flea markets like MAAD Pyjamas, the Market of Artists and Designers, held on the first Friday of each month, and the weekly Sunday Artists Market, will appeal to bargain lovers.
Groceries and Other
12 eggs will cost S$4.17 and a quart of whole milk will be S$3.04 in a Singapore supermarket such as FairPrice, FairPrice Finest, and Giant. Local favorites include Cold Storage, which stocks lines from international brands like Waitrose, and Huber's Butchery for meat products.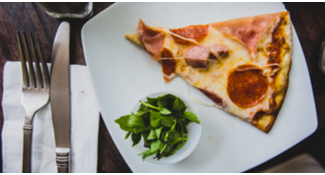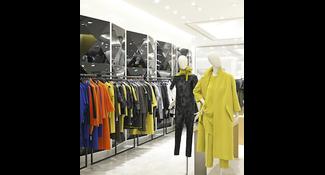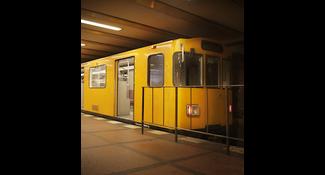 Single public transport ticket
$1.30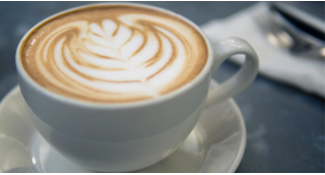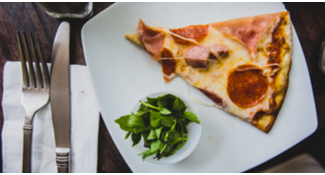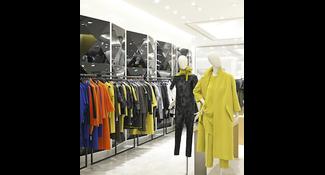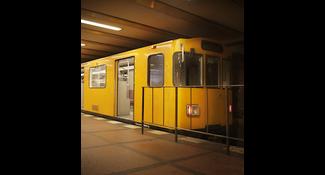 Single public transport ticket
$1.30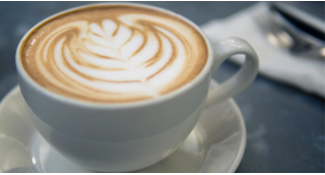 More top destinations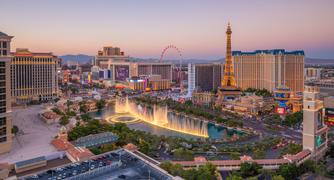 North America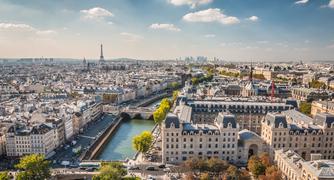 Europe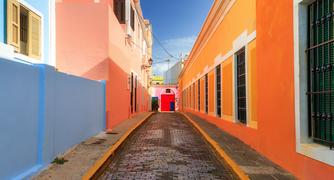 Caribbean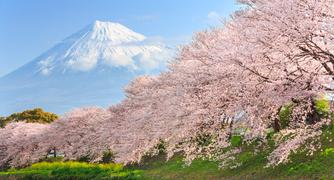 Asia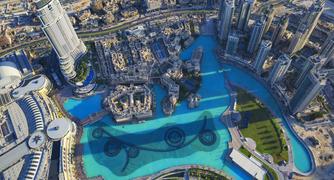 Middle East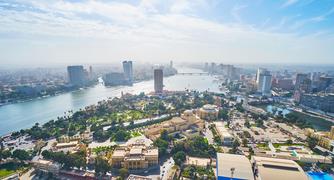 Africa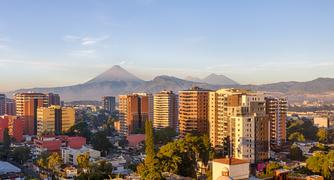 Central America
South America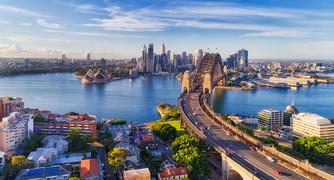 South Pacific