You're Going to Love Sydney
Known as the Harbour City, Sydney is full of surprises and fun. With some of the best beaches, culture and architecture, it's a place the whole family can enjoy.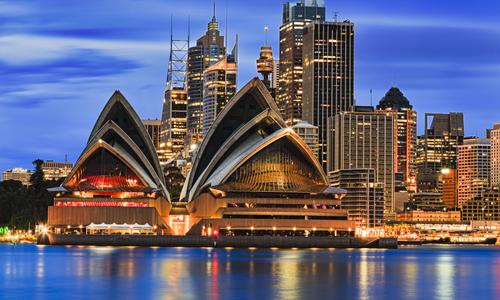 From Bondi or Manly Beach to the more hip district The Rocks, there's always something to see, do, or experience.
Whether you're heading to world-famous galleries, eating fresh seafood near the harbor, or simply lounging on the beach, Sydney is a wonderful and exciting year-round destination.
Top 5 Reasons to Visit Sydney
1. Beaches Galore
With one of the most famous beaches in the world, Sydney is a beach paradise. In addition to Bondi Beach, you also have the similarly pristine Manly Beach, Bilgola Beach, and Bronte Beach.
2. The Architecture
When you think of Sydney, the first two things that come to mind are probably the Opera House and Sydney Harbour Bridge and these two remarkable landmarks are something special to see in person. Even better, take a tour of the Opera House and climb the Sydney Harbour Bridge.
3. The Museums
Sydney is a beehive of activity when it comes to museums. From the Museum of Contemporary Art to the Australian National Maritime Museum, places to learn about local history and culture are plentiful.
4. The Shopping Opportunities
Take a stroll down the picturesque streets in The Rocks for some boutique stores or head to the famous Westfield shopping center. Be sure to not to miss the shopping opportunities available in the historic Queen Victoria Building and Strand Arcade.
5. It's a Foodie Heaven
From restaurants and bars along the harbor to eateries like Bondi's Icebergs that overlooks the ocean, there are some great options whether you're after a fancy meal with fresh seafood or a down-to-earth dinner with some Australian classics.
What to do in Sydney
1. Sydney Harbour: Beyond the Opera House
Sydney Harbour is jaw-dropping from every angle. Visit Mrs Macquarie's Chair for an incomparable view of the iconic Opera House, before swinging by for a backstage tour. The Harbour Bridge isn't far; daredevils can climb to the top or hit Luna Park's rides. For more pedestrian ventures, try out Circular Quay and the historical Rocks. You can even take to the waters and explore a myriad of creeks, from Camp Cove to Darling Harbour, before camping the night out on Cockatoo Island.
2. Royal National Park: Where Nature is Queen
Rainforest, heathland, mangroves... Just south of Sydney, the "Nasho" is a haven for a day or two and some bushwalking, as locals call it. Be it bird or whale watching, the park's incredible scenery and its shoreline let you discover Australia's unique flora and fauna. Stuck in the city? Get your fix at the Royal Botanical Gardens or Taronga Zoo, directly in the Port Jackson area.
3. Art Gallery of New South Wales: Art Down Under
Boasting five floors of stunning collections, this museum sits in expansive parklands overlooking Sydney Harbour - and its art is just as nationally iconic. Hanging among old European masters, the creative and contemporary works of Australian and Aboriginal artists are given a well-deserved platform. The celebration of international art on every level is pervasive and moving, and is a must-see for visitors from all over the world. A ferry bears tourists to the area for an exceptional day out.
4. Queen Victoria Building: Gotta see the QVB
Built as a marketplace in the 19th century, this giant of a building spans an entire block of downtown Sydney. Now home to over 200 specialty shops and high-end retail, the mall sparkles from tip to toe with stained-glass windows and mosaic-tiled floors. Its exterior is also a lavish feat of design, bringing elements from Venetian Romanesque architecture to the southern hemisphere.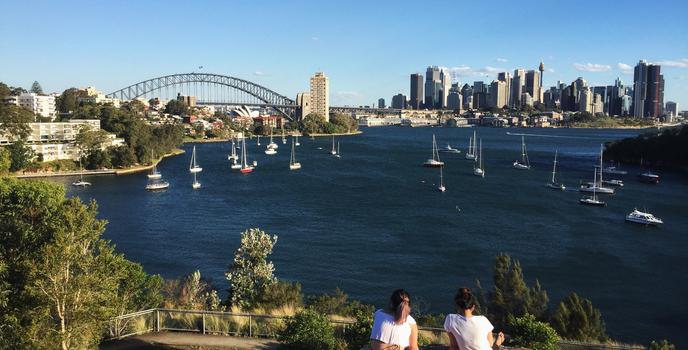 When to Visit Sydney
If you're looking for a sun-filled vacation spent relaxing on one of the many beautiful beaches then your best bet is the height of summer, but that means things will be a little bit more expensive. Temperatures in the summer can be scorching, sometimes higher than 100 degrees, so it may be a good idea to come at the beginning or nearing the end when it starts to cool off. If you're in Sydney for the architecture, the food, and culture, any time of year will be great times to visit. Believe it or not, winter can get quite cold in Sydney, dipping to the 40s overnight.
Where to Stay in Sydney
Popular Neighborhoods in Sydney
The CBD - this is the heart of Sydney, with all of the high-rise buildings and offices. It's also where you'll find the big commercial shopping outlets including Westfield shopping center and the Sydney Tower Eye.
Circular Quay - this neighborhood is where you'll find the Sydney Harbour Bridge and the Opera House. Take in the amazing view with some drinks and delicious food at Buckley's, and finish off the day with a tour of the Opera House.
The Rocks - this district is northwest of the CBD and is the historic neighborhood of Sydney. Take a stroll down the cobblestone streets, stop into bars dating back to the 18th century, and visit the Rocks Markets, some of the oldest in Australia.
How to Get Around Sydney
Public Transportation
Getting around Sydney using public transportation is pretty easy and involves a variety of modes of transport. The most popular are the ferries, followed by buses and then the trams. Buy the local transport card, the Opal card, and top it up when and as you need it. Tickets vary by mode of transport but are between A$2.10 and A$5.
Taxi
Taxis around Sydney are certainly convenient, but they also are not the most practical due to traffic. Fare prices average around A$3 per mile, and most rides throughout the city will vary between A$15-A$40.
Car
If you choose to get around Sydney by car there are dozens of rental car options throughout the city for easy pickup, including Hertz, Avis, and Budget. For a standard-sized car holding five passengers, expect to pay around A$40 per day. It's important to note that most cars by default will be stick shift, so if you need an automatic be sure to select the right car. Metered on-street parking is available, while parking in lots is about A$10 - $20 per day.
The Cost of Living in Sydney
Shopping Streets
You'll find upscale shopping brands in the Strand Arcade and the historical Queen Victoria Building, but for chains and other brands you're best bets are Wesfield, Broadway, or World Square. The best streets to walk down and shop are King St, William St, and Oxford St, all offering a wide variety of clothing, electronics, and more.
Groceries and Other
The two most popular grocery stores in Sydney are Woolworth's and Coles, but you can also find Aldis and other smaller chains. Coles tends to be the cheapest and you can buy food, drinks, and any personal care items from here as well. Buy a loaf of bread for around A$1 and a dozen eggs for A$4.20. There are also many markets that tend to be cheaper, such as Northside Produce and Paddington.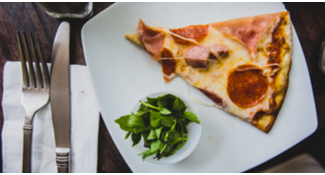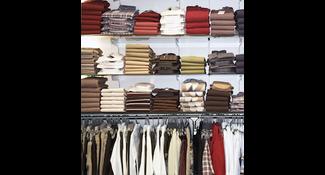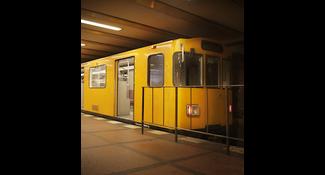 Single public transport ticket
$3.07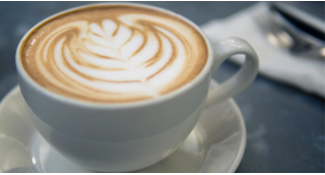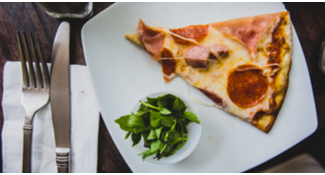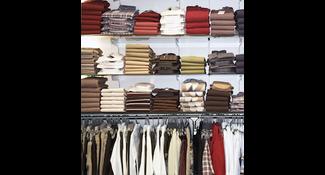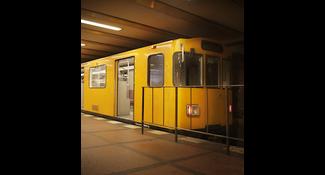 Single public transport ticket
$3.07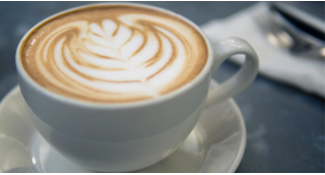 More top destinations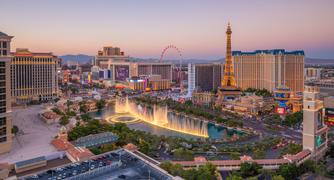 North America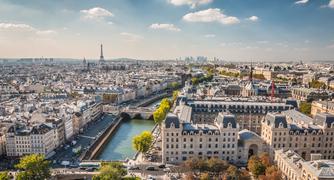 Europe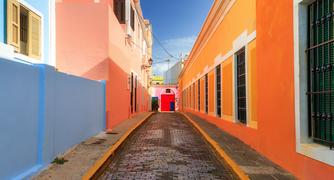 Caribbean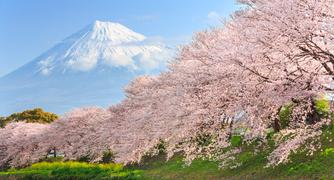 Asia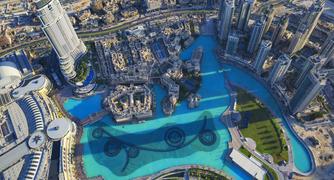 Middle East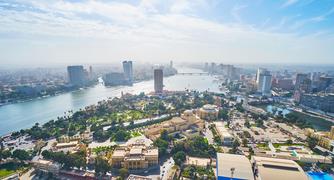 Africa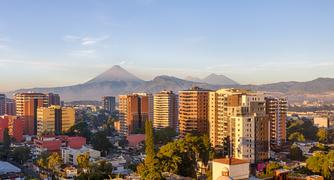 Central America
South America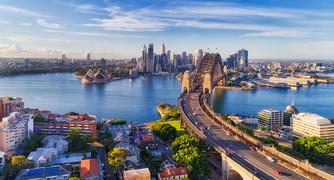 South Pacific