You're Going to Love Tokyo
Japan's capital city is massive, with over 13 million people, but that doesn't create an overpowering atmosphere. Instead, Tokyo is one of the world's friendliest, most welcoming capitals, with an array of neighborhoods just waiting for visitors to explore.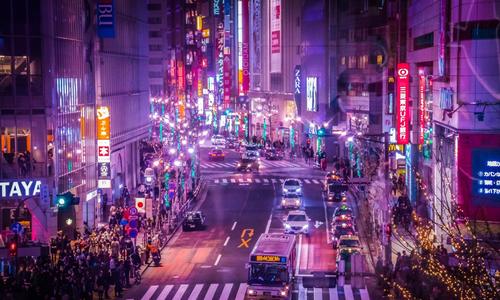 For food lovers, Tokyo is paradise. Everyday, you can try a different world-class sushi restaurant and enjoy the delicious creations of expert chefs at places like Sukiyabashi Jiro and Sushi-sho.
There's also an almost infinite variety of gaming arcades, and every aspect of video game history is represented. You can play 1980s consoles at Super Potato or try the very latest games in the Akihabara district.
Visit tranquil shrines, relax in exquisite Japanse gardens, learn about the nation's history and art, and shop until you can't shop anymore in Shibuya or Ginza. There's something for everyone in this pulsating, exciting capital that is truly one of the world's great cities.
Top 5 Reasons to Visit Tokyo
1. Gaming
Tokyo is heaven for video gamers. Practice your target shooting at the Shooting Bar EA, become absorbed by online games at the Internet Comic Cafe Manboo!, and make the most of your loose change at Shibuya Kaikan Monaco.
2. Food
Tokyo is the place to be for sushi, wagyu beef, and ramen. Try the sesame udon noodles at Yoshihiro Murata, the Asian-European fusion at Yonemura, and the delicate sweets at Shibata Yoshinobu Shoten, or just dive into the first sushi bar you see. It will probably be exceptional.
3. Parks and Flowers
The Japanese love their blossoms and flowers, and both light up Tokyo at different times of year. In spring, the city is a tapestry of pinks, purples and red as the cherry blossom blooms. In fall, chrysanthemums take over, adding dazzling color to the city's Buddhist shrines.
4. Museums
Tokyo is Japan's cultural center, and there's no shortage of exceptional museums to visit. The reconstructed old city at the Edo-Tokyo Museum is a fascinating step back in time, the Ghibli Museum highlights some of the great works of modern Japanese cinema, while the Tokyo National Museum is a huge window into Japanese history and culture.
5. Fashion
Tokyo is also a fashion capital. Head to Harajuku vintage stores like Otoe, cutting edge youth-oriented stores in Shibuya like Shibuya 109 or classy fashion outlets in Ginza like Kanematsu.
What to do in Tokyo
1. Meiji Jingu: Enjoy the Green Spaces (Tokyo Has Many!)
Most people think of neon when they envision Tokyo, but the ultra-modern city is in fact incredibly green. Meiji Jingu is one of the most important Shinto shrines and is surrounded by neatly manicured gardens and green spaces. The space serves many functions aside from tourism, hosting everything from wedding ceremonies to cultural festivals and celebrations. The shrine is dedicated to Emperor and Empress Meiji, who ruled China at the turn of the 20th century. The gardens and shrine are free to enter, with easy connections back into the hustle and bustle of downtown Tokyo.
2. Senso-ji: Japan's Oldest Temple
Stop by Tokyo's most famous and colorful temple, Senso-ji, located in the Asakusa neighborhood of Tokyo Prefecture. The Buddhist temple was built in 645 C.E. to honor the goddess of Kannon, making it the oldest temple in Japan. Visitors arrive at the building through the Kaminarimon (Thunder) Gate, after which there is a long shopping street called Nakamise selling everything from hand-painted fans to cookies to silk kimonos. Admission to the Temple is also free, meaning you can spend a little more money on that souvenir you had your eye on outside!
3. Tsukiji Shijo: Something Foodies Shouldn't Miss
Fresh seafood has long been a food staple in the island nation of Japan, with its signature sushi concoctions famous the world over. One of the things that makes Japanese cuisine so unique is its commitment to fresh fish, which can be bought at wholesale markets like the famous Tsukiji Shijo. Here you can find all kinds of fish for sale, however the exclusive tuna auction is the most visited attraction. Tsukiji Shijo is bustling with energy as people, scooters, carts and fish compete for a bit of space along the narrow lanes.
4. Ueno Koen: Spend a Day (or Maybe Two or Three!)
Japan's first designated park was established in 1873 and remains one of the most popular staycation destinations in all of Tokyo. The park has since expanded its initial design to include several new buildings including a museum, zoo, shrine, art gallery and even a mausoleum. We promise you, you won't be able to see all of the park's attractions in one day! Ueno park is especially popular in the springtime, when Japan's famous cherry blossom trees are in full bloom -- turning the surrounding area into a cotton candy cloud of pink. If you're looking for a calm and quiet walk in the park, arrive early in the morning to avoid the noisy afternoon crowds.
5. Shibuya: Get the Camera Ready and Experience the Buzz
This is the picture you've been waiting for: the infamous neon sprawl of Shibuya's central ward. Shop from high-end Japanese boutiques, grab a pint of Sapporo at the bar, browse through old record stores and gorge yourself on cheap eats -- there's a little bit of everything in Shibuya! This area is absolutely filled to the brim with ambitious energy similar to the feel of Times Square in New York City. A word of caution: as this is one of the densest and highly trafficked areas of Tokyo, keep an eye on your bags and the road to avoid any accidents.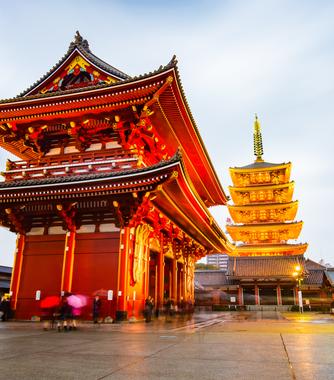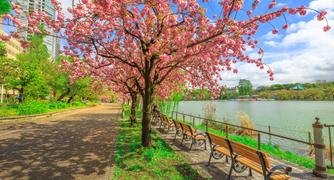 When to Visit Tokyo
The best time to visit Tokyo is generally in late fall, around October and November. During this season the city is awash in color and shrines tend to stage beautiful autumn festivals. The weather is lovely as well, and much more pleasant than summer when the humidity soars and public transportation can be hard to bear. Spring (March to May) is almost as appealing, not least because of the stunning pink cherry blossom that emerges as winter recedes.
Where to Stay in Tokyo
Popular Districts
Ueno – one of Tokyo's oldest areas, Ueno lacks tower blocks and business centers. Instead, it's a relaxed, affordable and friendly place to stay. It's also home to some major attractions, like the Tokyo National Museum and the National Museum of Western Art which includes the original version of Rodin's "Thinker". Souvenir hunters will also adore Ameyoko market near Ueno station.
Shibuya – Tokyo's center of youth culture and fashion, Shibuya is the place to go for off-beat boutiques, quirky restaurants, and nightlife. Center Gai is the hub of the district, with its mass of stores and cafes. A good way to get a feel for the area's social spots is to take the Tokyo Pub Crawl, which focuses on Shibuya.
Nakano – located to the west of the city center, Nakano is famous for hosting Broadway Arcade, a buzzing hive of electronic arcades and anime stores. If you love toys or comics of movies like Godzilla, this is the place to come for souvenirs.
How to Get Around Tokyo
Public Transportation
Public transit is one of Tokyo's greatest strengths. It's easy to get anywhere in the city by train, subway, or bus. The easiest way to get around is by using the Yamamote "loop" which rings the center of town. From stations on the loop, you can simply take subway lines to central districts. Fares can be paid at vending machines or you can add credit to prepaid cards. Day passes cost ¥730 (for trains only) or ¥1,580 for all forms of transportation. You can also purchase 1, 2, or 3 day subway tickets for ¥800, ¥1,200 and ¥1,500.
Taxis
Taxis in Tokyo aren't a cost-effective way to get around, but they are convenient. The basic taxi fare is ¥710, and then ¥362 for every 0.75 miles. Uber is active in the Japanese capital as well. Their cheapest cars have a base fare of ¥103, and then charge ¥308 per 0.75 miles after that, so you can make big savings.
Car
Renting a car isn't an ideal way to get around Tokyo. The roads are hard to master, traffic is bad (very bad at rush hour), and parking costs are high everywhere in the city. It's much easier to rely on public transportation and take taxis when needed.
The Cost of Living in Tokyo
The cost of living in Tokyo isn't much higher than the average American city (if you exclude the cost of accommodation). Clothes tend to be a little more expensive, but the price of foods like eggs, milk, and wine are comparable.
Shopping Streets
Tokyo has a number of famous shopping districts that fashion and electronics fans and souvenir hunters won't want to miss. If you want to purchase the latest Japanese cameras, gaming equipment, or other electronics, head to Akihabara. For fashion items, Shibuya is the place to go. Head to youth-oriented boutiques like Shibuya 109 or Laila Tokio for designer outfits. If you want to purchase distinctive souvenirs, the Oriental Bazaar in Ometesando is the place to go. There you'll find everything from dolls and furniture to gorgeous kimonos.
Groceries and Other
The best places to shop for cheap groceries in Tokyo are supermarkets. The major chain stores are Ito Yokado, Daiei, and Seiyu (which is owned by Walmart). In the center of town, look for smaller chains like Inageya, which are dotted around most districts. For a more authentic shopping experience, make time to visit Tsukiji Market – where fresh fruit and vegetable stalls jostle with street food vendors selling katsu curries and dumplings.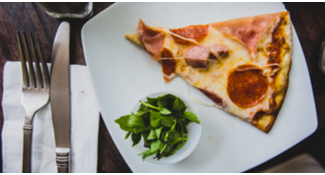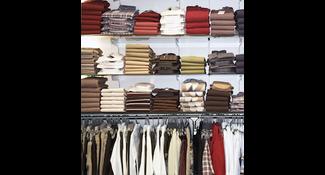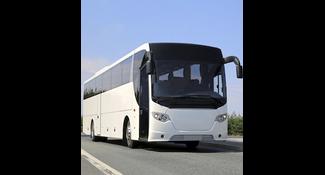 Single public transport ticket
$1.96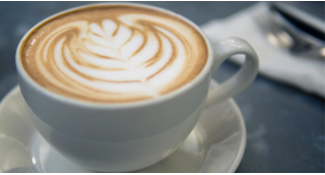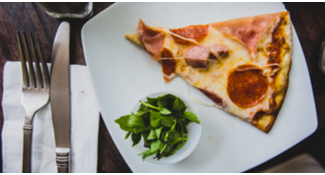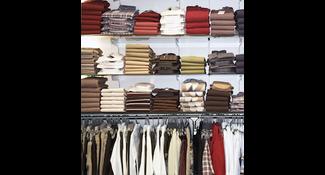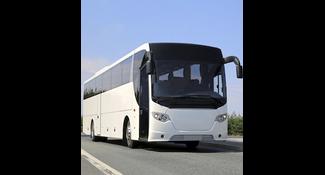 Single public transport ticket
$1.96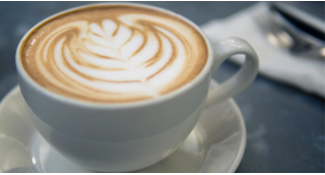 More top destinations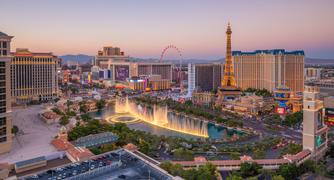 North America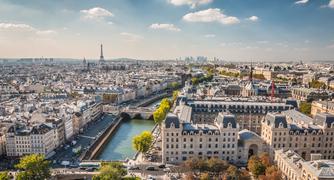 Europe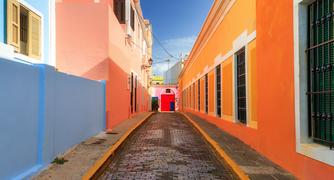 Caribbean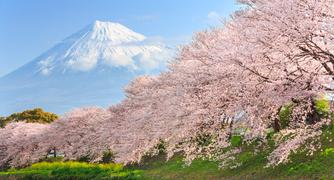 Asia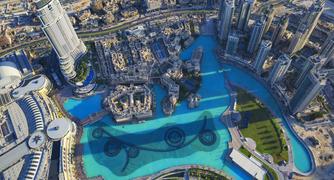 Middle East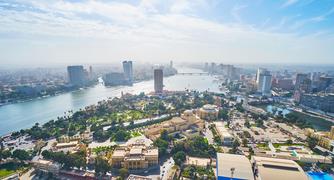 Africa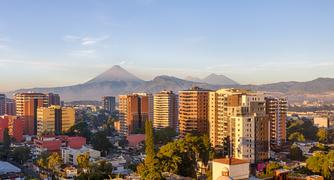 Central America
South America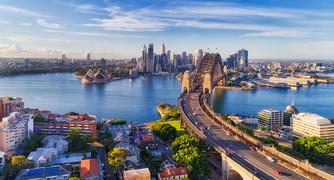 South Pacific