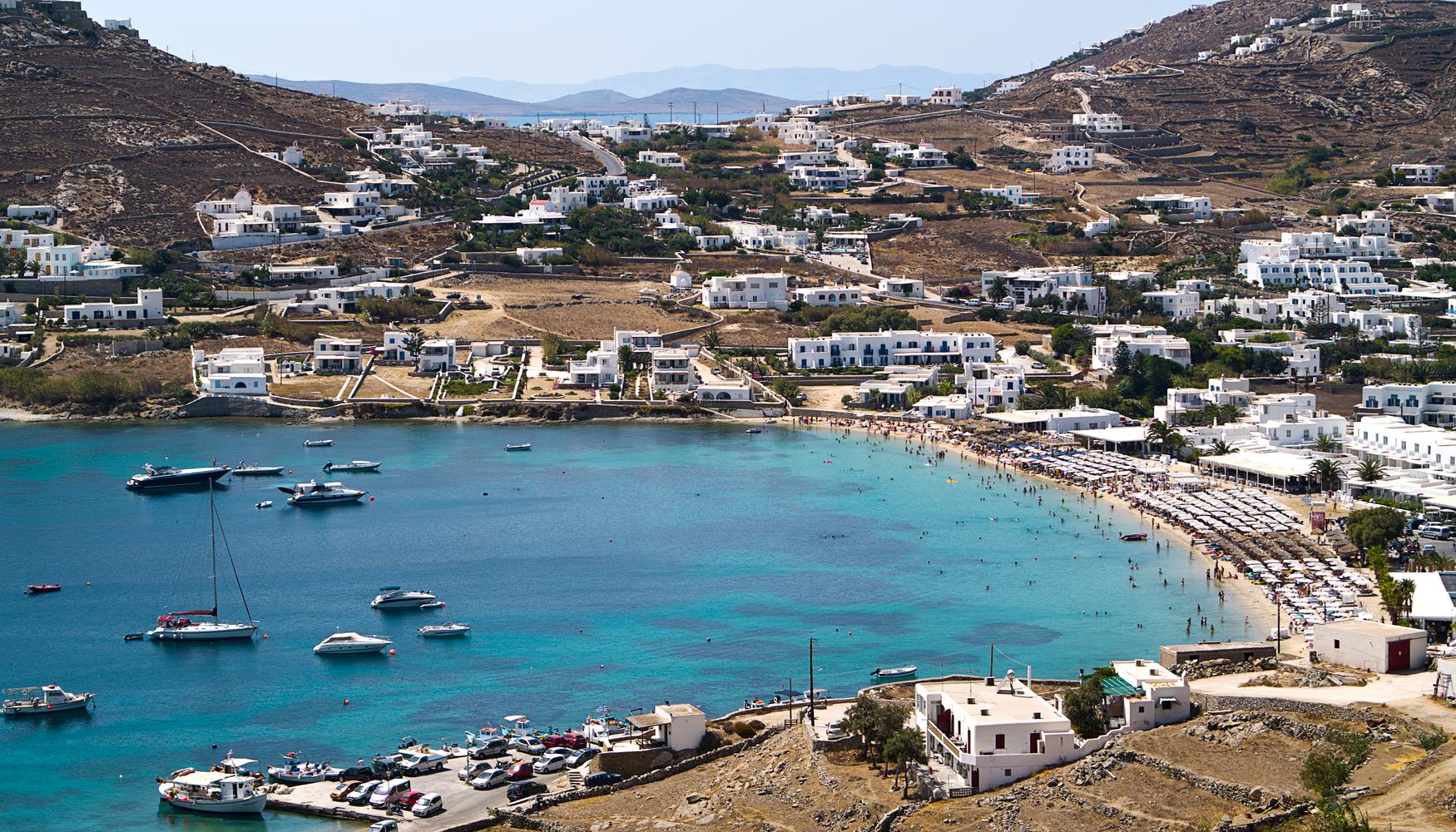 Why should you book a vacation package to Mykonos?
Mykonos is an island off the coast of Greece, renowned for its beauty and party ambiance. New resorts and attractions are regularly added due to the desination's growing popularity.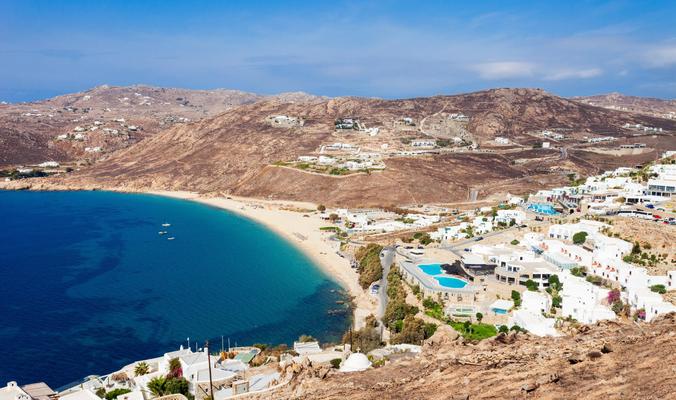 A pre-selected vacation package before embarking on a trip to Mykonos is advisable. Once you confirm that it's within your budget, you can pay as per the pre-payment plan. The pricing is determined using standard preferential rates, and is inclusive of travel and accommodation.
When should you book a vacation package to Mykonos?
Mykonos has an average annual temperature of 79 degrees Fahrenheit. The temperature reaches 84 degrees Fahrenheit in July and August. Between November and February is the coldest period, but even then it is comfortable there is a year-round flow of tourists.
The most ideal period to visit Mykonos is between September and October just before the temperatures drop to around 50 degrees Fahrenheit. At this time, the average temperature is about 76 degrees and most tourists have left. The hotel rates plummet, making a travel package to this destination easily affordable.
Where should you stay in Mykonos during your vacation?
For any vacation type in Mykonos:
Santa Marina, a Luxury Collection Resort is a beachfront hotel. It offers rooms, villas, and suites equipped with amenities such as flat-screen TVs, minibars, and free Wi-Fi. The suites have dining areas and the villas are fitted with a kitchen and have a butler service.
Anax Resort & Spa is a beachfront resort which features 2-bedroom suites that are elegantly decorated. They're fitted with whirlpool tubs, minibars, sunbeds, flat-screen TVs, and offer free Wi-Fi. Other features include a scenic infinity pool, a gym, a spa, and a prayer room.
For family vacations in Mykonos:
The Nissaki Boutique Hotel is designed in a block-style and its whitewash colour makes it distinct. It's situated about 3 miles from the Archaeological Museum of Mykonos, which is an ideal place to take children. The hotel also offers a 24-hour room service.
Mykonos Blu Grecotel Exclusive Resort consists of island-style bungalows with a sea view. The rooms are supplied with DVDs, something to keep the children busy. You can either opt for a casual or fine dining option in addition to the free breakfast buffet available.
For romantic vacations in Mykonos:
Grace Hotel Mykonos has exquisite rooms with the upgraded suites featuring plunge pools. The balconies give an epic a sea view, have a terrace, and a steam room. Underlining the hotel's status as a refuge for the romantically inclined, a champagne breakfast is included in the price.
Kivotos Mykonos overlooks the Aegean sea and boasts a private beach. The suites are spacious, complete with private pools. In addition to using the relaxing spa and a gym, you can join in with yoga classes conducted on the beach.
For luxury vacations in Mykonos:
Myconian Ambassador Relais & Chateaux is a ritzy seasonal hotel with serene, sophisticated rooms that feature marble bathrooms and terraces with sea views. Each room is fitted with a Nespresso machine, hot tub, and a private pool.
Semeli Hotel Mykonos is a distinguished establishment where the rooms and interior decor are minimalist-themed to present an elegant and artistic ambiance. Each room has a private balcony plus a massage shower. Rooms have a sea view and are fitted with whirlpool baths, Nespresso machines, and satellite TV. Outdoor hot tubs are also provided for your use.
For budget vacations in Mykonos:
Olia Hotel features a snack bar and an outdoor pool all overlooking a garden and the Aegean Sea. Each room has a safety deposit box for storing valuables and money. A hairdryer is also included in each bathroom.
At the Anastasia Village, each room has a veranda or balcony with a sea view. There is free private parking and, in addition to the main Spilia restaurant, there is the Agia Anna beach restaurant nestled on the private beach.