When you're feeling the chill of dark winter days, our annual Travel Hacker Guide's Top Trending Beach Destinations are your dose of sunshine. These oceanside escapes saw the biggest increase in traveler interest this year versus last — meaning they're hotter than ever. Just be willing to stretch your wings and fly: most places on our list require a passport.
For more about the hottest places to escape the cold, check out our Top Trending Beach Destinations in 2017's Travel Hacker Guide. Travel Problem Solved.
Whether you bought your gameday ticket months ago or simply want to join in the epic tailgating, we dove into our data to find out what you need to know to travel to Houston before the Big Game.
Airfare
Let's get real. Flight prices are going up now that we know who's headed to Houston. To give some perspective on what you'll find, the median airfare for flights from Boston leaving February 1st and returning February 9th is $466. For Atlanta, it is $335.
Hotel Rates
Of course hotel rates are up for the weekend of February 5th, but if you can split the cost with fellow fans it becomes a bit more doable. Otherwise, expect to pay in the neighborhood of  $303 per night for a 3-star and above stay.
Rental Cars
You may choose to rent a car as Houston is an expansive city and unfortunately there aren't a lot of public transportation options to get around. Not surprisingly, our data shows that rental car rates are up for the weekend of the Big Game. You're looking at $110 per day. However, be sure to read about the stadium's parking situation (or lack thereof) before you trek out there in your rental.
When to Travel
Rule of thumb: Flying on off-peak days is always a touchdown. And while that can get a little tricky around the Big Game, we found that travelers flying from Boston to Houston on February 5th and leaving on February 8th are finding a median airfare of $243. For Atlanta, flying in on February 1st and leaving on February 8th is the best bet, with airfare around $135.
Now, the real question is: whose fans will fill the stands on February 5th?
We tracked flight searches immediately following Sunday's games to see which fandoms are more passionate about meeting their team in Houston. And while New England fans caused an impressive 513% increase in searches to Houston as compared to the week prior, it was searchers in Atlanta that drove a staggering 969% increase. Making us believe there may be more Atlanta than New England cheers coming from those stands (that is, if team loyalty can be measured in flight searches).
Whether you're heading to the Lone Star state for the Big Game or piling on the nachos in front of your TV, get the travel information you need with KAYAK. Travel Problem Solved.
Methodology:

We looked at

search dates: 1/15/2017 – 1/22/2017; travel dates: 2/01/2017 – 2/09/2017 for travel from Boston to Houston and Atlanta to Houston on kayak.com.

The hotel prices above are for double occupancy (including taxes and fees)

.  

The flight prices shown above are for one round-trip economy seat.

 For comparison data, we looked at search dates: 1/8/2017 – 1/15/2017 and travel dates: 1/25/2017 – 2/02/2017 on kayak.com. Prices may vary.
Havana, Reykjavik, Rio de Janeiro and Casablanca, in.  Osaka, Istanbul and Kahului, out? According to Canadians, that's the name of the game. We looked at 2017 travel trends to find those destinations that are heating up and cooling down Canadian travelers' interest. A common thread is that Canadians are looking for sun, fun and cultural experiences — and are willing to go further to get it.

1. Havana good time.
There's always been lots of love for the land of cigars and vintage cars, but interest in the city skyrocketed with a 230% increase in searches vs. last year. It earned the honor as our #1 Trending Destination for 2017.
2. Cool deals in Reykjavik.
Iceland is having a (travel) moment. This newly hip city is our #2 Trending Destination for 2017. Canadian searches for tickets to the icy capital went up 116% when compared with last year.
3. Osaka says "Sayonara" to the limelight.
While Osaka was the top trending destination for Canada last year, it saw the greatest decrease in interest this year. The top spots were replaced by destinations with warmer climates — Rio de Janeiro had a 77% increase in searches and Guatemala had a 36% increase.
4. Making music in Nashville.
With a 43% increase in interest, Canadians are liking Nashville's vibe. With musical, literary and foodie roots, it's no wonder this Southern city is making the top trending rounds.
5. In it for the long haul.
Long flights don't seem to be deal-breakers for Canadian travelers. New Delhi saw a 39% increase in searches along with Manila which saw a 44% increase.
6. Rounding things out.
With a solid finish, Casablanca, Auckland and Bogota complete Canada's list of the Top 10 Trending Destinations in 2017.
7. Seize the moment.
Now is the time for Canadians to begin planning their travel for the year. When compared with travelers in the US, France, Denmark and UK, Canadians tend to procrastinate when it comes to planning travel. Just remember: planning ahead can save time, money… and headaches.
Check out our full list of top destinations from the US and Canada in our 2017 Travel Hacker Guide. We'll show you where to go, when to book and what to expect. Travel Problem Solved.
Methodology: 
We looked at search dates 09/01/2015 – 12/01/2016 and travel dates 01/01/2016 – 12/31/2016 for the top trending destinations and those with the greatest decrease in searches.
There's a new voice-activated assistant in town and it's the Google Assistant on Google Home.
We're making this latest arrival to the smart-device scene a KAYAK travel expert. With KAYAK on Google Home, you can track flights, see where you can fly to on your budget and search for great options on flights, hotels and rental cars. All without sitting in front of a screen.
To start, simply ask: "Ok Google, talk to KAYAK." There's no need to activate the KAYAK action. It's ready and waiting for you with the Google Assistant on Google Home.  By using KAYAK on Google Home, you have the power of the world's leading travel search engine at your beck and call (literally).
Wondering what to ask? These simple phrases will help you plan your next getaway:
When you're itching to go on vacation, but not sure where to travel on your budget. "Ok Google, talk to KAYAK to find new travel destinations."
When you're planning dinner but need to pick up the in-laws at the airport. "Ok Google, talk to KAYAK to track a flight."
When you've been invited to a destination wedding and deciding how to RSVP. "Ok Google, talk to KAYAK to search for hotels in Cartagena."
Need more inspiration? See what else you can ask KAYAK with the Google Assistant on Google Home in our FAQ section. And in case you missed it, we're also on Amazon Alexa, Slack and Facebook Messenger.
As everything in this world gets "smarter," we're making sure travel follows suit by bringing the power of KAYAK to your favorite devices. Travel Problem Solved.
We could all use a refresh in 2017. Thankfully, we're giving you a fresh start to your travel year with the annual Travel Hacker Guide. Our redesigned guide has the tips, tricks and trends you need to plan this year's travel, today.
Once again, we've analyzed data from over a billion annual searches to bring you our top 10 lists in 6 key categories. This year, we've carried over our Most Popular, Top Trending, Top Trending Beach and Top Family lists, but introduced the new Wallet-Friendly Flights and brought back our regional When to Book Guidelines. We're also including personalized travel insights, detailed city breakdowns, new Hacker tips and more. If ever you're wondering where to go or when to get there, take this guide as your first step towards making the right decision. #TravelProblemSolved
See what's hot in 2017 travel with these top destinations that are seeing the biggest increase in interest. With a 191% increase in interest, be sure to pack your dancing shoes to our #1 city (which is no longer off-limits to American travelers).
These cities saw the most search activity last year, making them the most popular destinations for travelers. With a lot of razzle dazzle, this city claims back-to-back years at #1.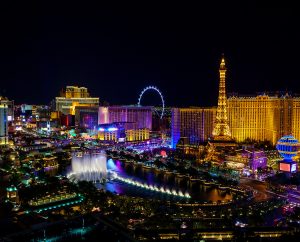 These trending beach destinations saw the biggest increases in interest, so are the year's hottest places to get away from the cold. With a 136% increase in interest, the top spot belongs to a beachy getaway that's ready to get you lei'd.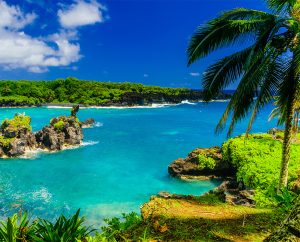 Kids of all ages agree: these family-friendly destinations are too memorable to miss. We've narrowed down the top cities attracting families. While our #1 city may be home to the happiest place on earth, there's more to it than mouse ears.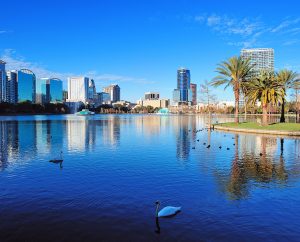 Looking for an international escape that won't break the bank? We've found those destinations whose airfare is significantly lower than the international median. In at #1 is a city with a literary past and loads of Old World charm.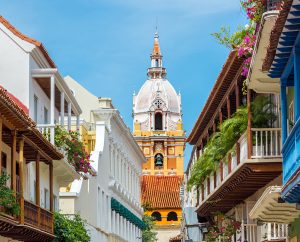 Back by popular demand, our regional when to book guidelines will help you figure out roughly how far in advance you should plan your travel. As a bonus, we've also included personalized insights. Customize your recommendations by entering in your preferred origin and destination. We'll let you know what travel trends to expect.
Make sure you follow through with this year's travel resolutions. Check out the full guide to start planning your best travel year, yet.
The one thing most people ask us when they hear we work at KAYAK is, "what's it like?"
Beyond working with the best and brightest travel problem solvers in the business, working at KAYAK means tackling challenges head-on, taking ownership of your projects and having the freedom to innovate.
Hear what our employees from around the world have to say about working for the world's leading travel search engine:
https://www.youtube.com/watch?v=VICJvNWqb4Q
Think you have what it takes to work at KAYAK? Good news, we're hiring.