How Omicron will impact holiday travel.
In news that we didn't want this week, a new COVID-19 variant has been identified. Known as Omicron, the virus was first detected right before Thanksgiving and found this week in the US. On Monday, President Biden announced that the US will put travel restrictions in place for those traveling from countries like South Africa, Botswana and Zimbabwe. We're also seeing places like Japan and Israel closing borders, while Australia postpones reopening.
So how will this affect your holiday plans?
That's still a bit up in the air. The CDC has already advised postponing trips in an abundance of caution and WHO is coming out with additional advisories but recommends against travel bans. President Biden has stated the US won't be locking down again any time soon, but may require a second COVID-19 test 3-5 days after arriving.
Be more specific.
Mask mandates are getting an extension. The federal rule that you have to mask-up on planes, trains and buses was set to expire on January 18. But that's now extended to March. For those who plan to travel internationally, check our Travel Restrictions map on the reg for updated information on how countries across the globe are adjusting their policies and testing requirements. For domestic travelers, things should remain relatively the same, but it's possible restrictions may be in flux through New Year's.
Here's our advice: Stay flexible.
Use filters. We love a good search filter – especially if it helps us save money down the line. When searching for flights, be sure to check the "no change fees" box under the Flexible options filter to show you options that make sure you won't get charged if your plans need to change.
Health and safety? Check. Another fab filter for traveling in these unpredictable times is the "health and safety" filter when searching for stays. This can help ensure that wherever you end up staying will be cleaned with enhanced health and safety measures in mind.
Stay up to date with our travel restrictions map. Check the restriction status of any country with our very own Travel Restrictions Map. You can use this as a guide – then consult local guidance and regulations before your trip to be sure you're prepared.
Read up on airline policies. It also can't hurt to read up on airlines' policies for social distancing/seating, luggage (as usual) and what they serve on board. Just be sure to be kind and pack your patience, no matter where you're headed.
The pre-check
From rebounding airports, to study results about travel restrictions and new travel rules, here is the latest for what's going on in the world of travel.
Tricks of the trade
Where we share stories, tips, or hacks that might've been missed in your usual content feed.
What's it like to travel with a disability?
We believe that travel is for everyone. For people with disabilities, however, trips can come with their own unique set of challenges. To learn more about what it's like to adventure with a disability, we asked Marlene Valle, Mexican-American travel content creator and blogger, about her perspectives and experiences as a deaf traveler. Here is a sneak-peek of what the creator behind Deafinitely Wanderlust had to say during a Q&A with our team:
Q: If you could offer one piece of advice for travelers with disabilities as a whole, what would it be?
A: We all have experienced comparing ourselves to other travelers, but there's no one right way to travel, whether it's solo travel, traveling with an abled person to ease your anxiety, etc. – this is your journey. Not ours, not theirs – but yours. You're the author of your travel journey.
Head to the blog for the full interview and to read more about Marlene's experiences navigating travel with a disability.
Social shoutouts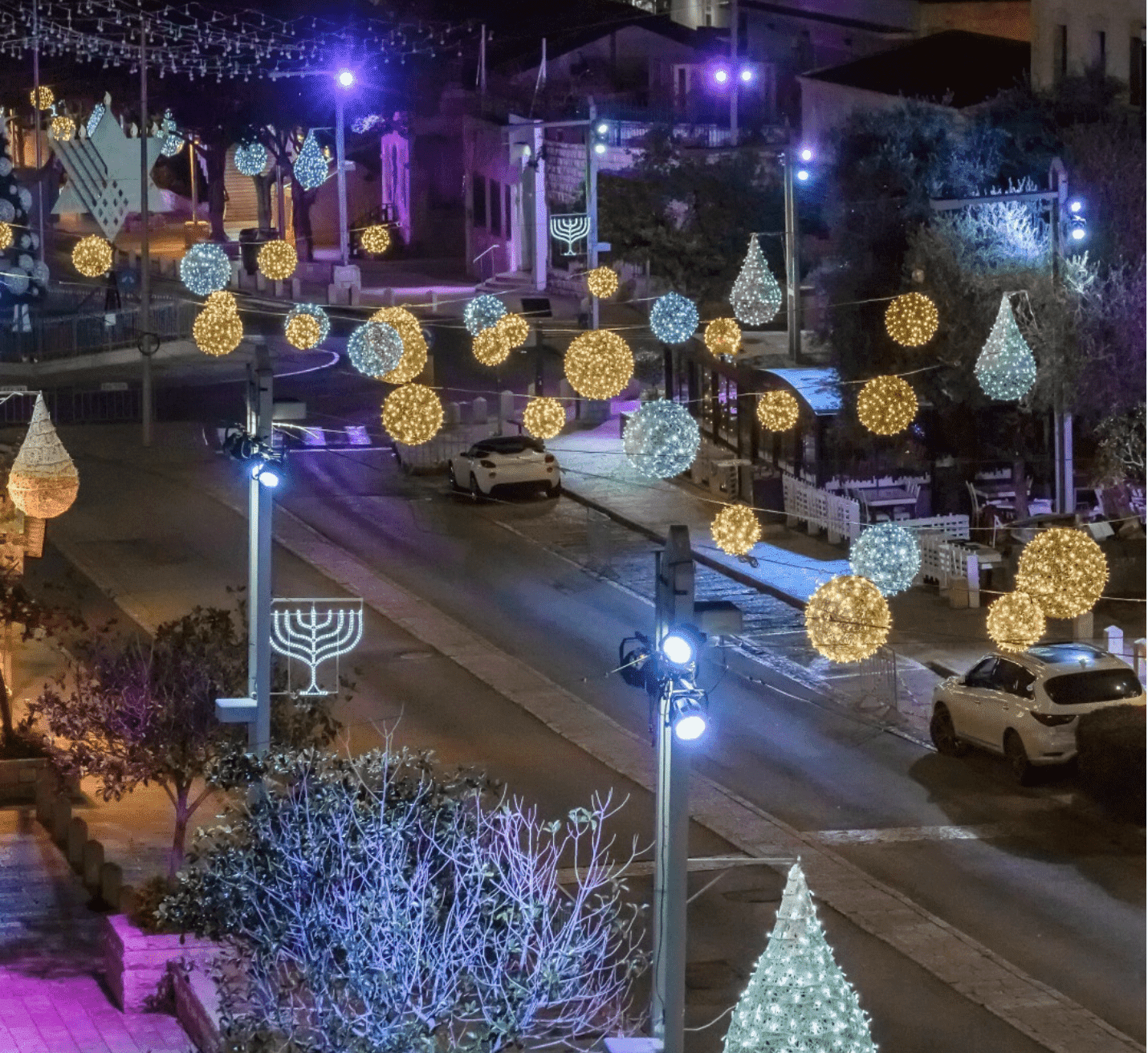 Happy Hanukkah to those celebrating this week – we hope your holiday is ~lit~.
Links in this Newsletter are for informational purposes only, and there is no affiliation, sponsorship, or endorsement by or with KAYAK Software Corporation whatsoever.