We recently asked our users "hey, what do you consider a 'cheap flight'?" And it was pretty obvious that you're looking to save. The majority of responses considered anything under $200 for domestic travel and under $500 for international travel to be a wow-inducing deal. So we thought, challenge accepted.
We dove into our data to find you the most affordable international and domestic destination for every. single. month. Plus, we made sure it was somewhere you'd actually want to visit (no recommending Oslo in the dead of winter). Looking for a quick beach getaway to kick off your summer? Head to Myrtle Beach for a median of $173. Hoping to escape February's cold winds for a week? Take yourself to the balmy shores of Cancun for around $280 median airfare. Find the destination that fits your travel plans — and your budget — below. Plus, we'll help you book everything you need for the best trip possible.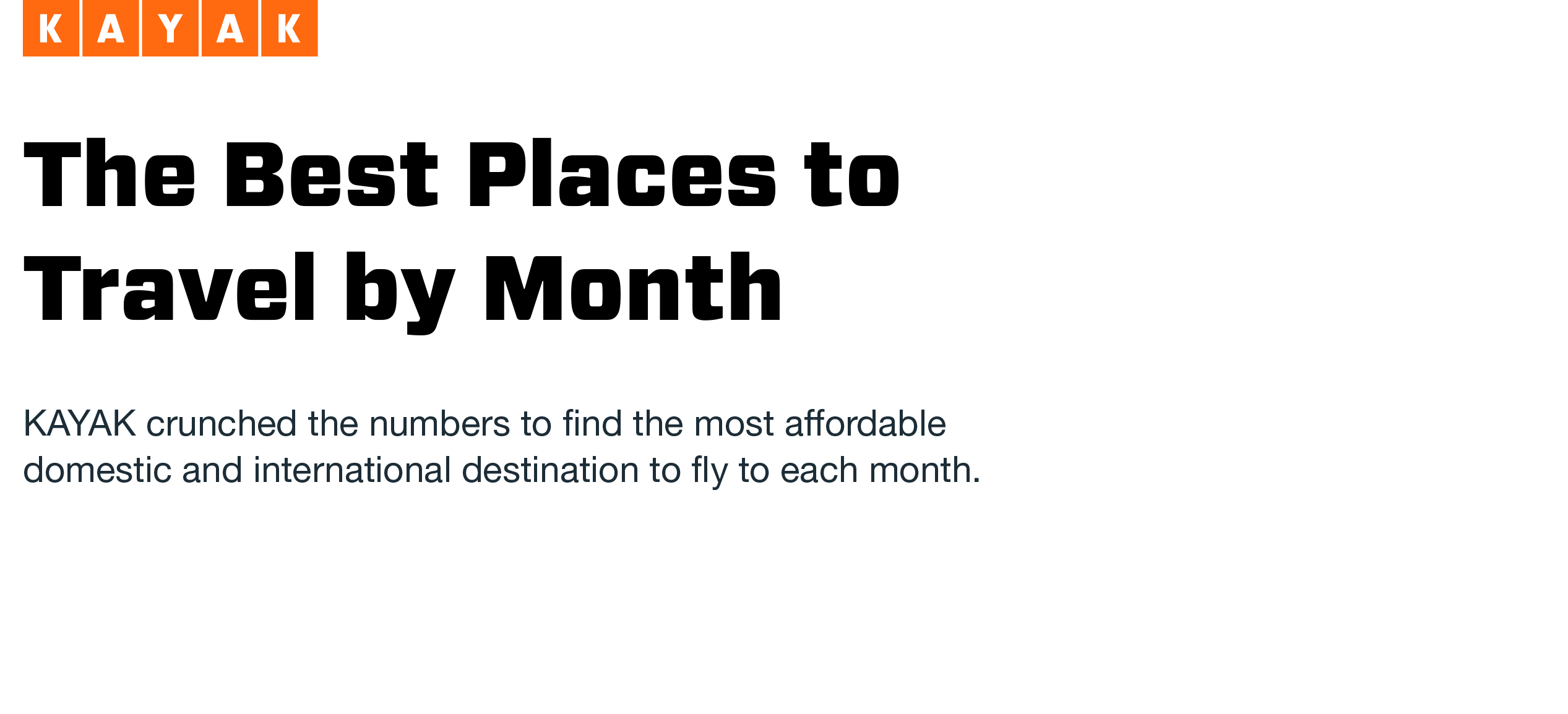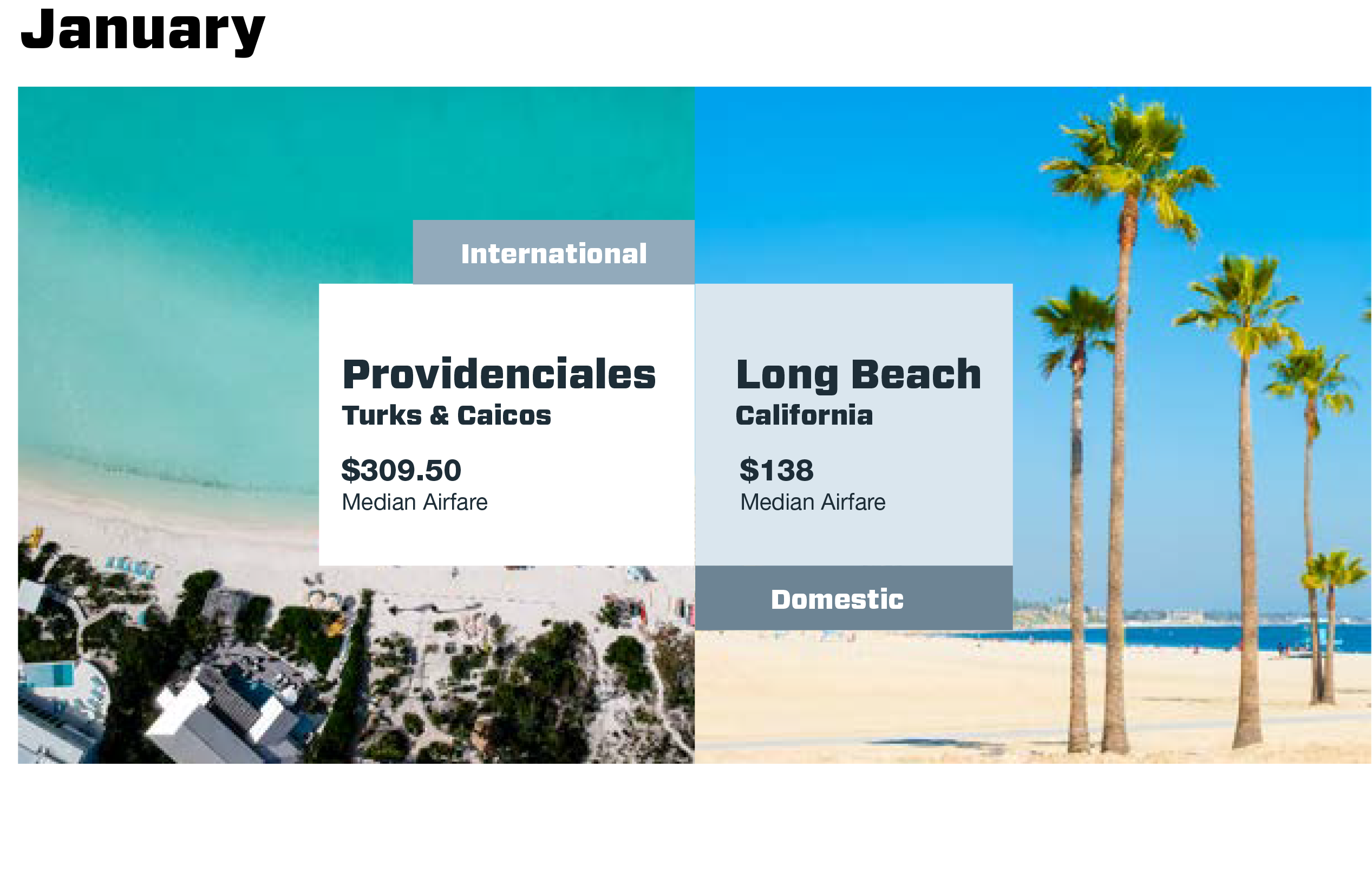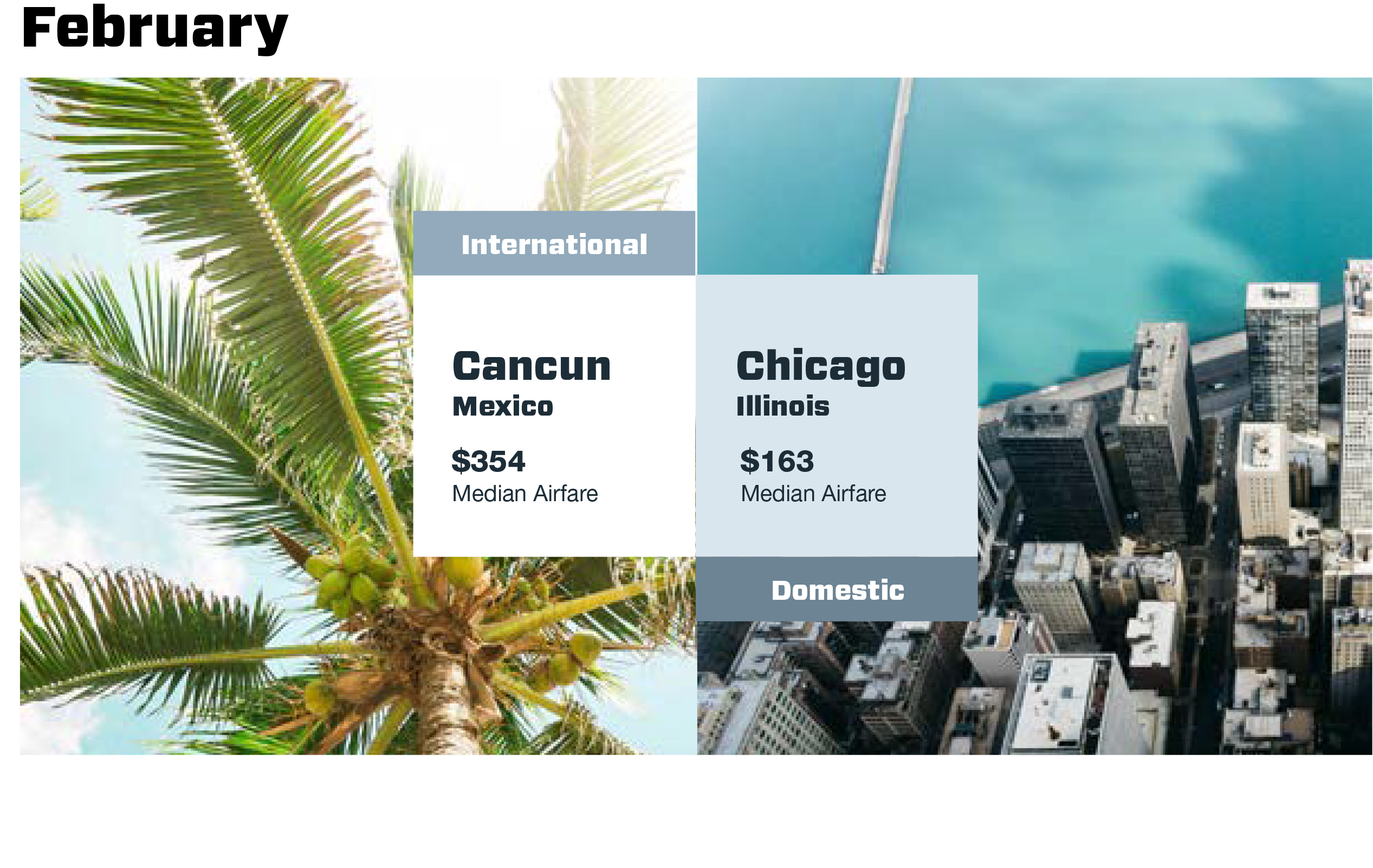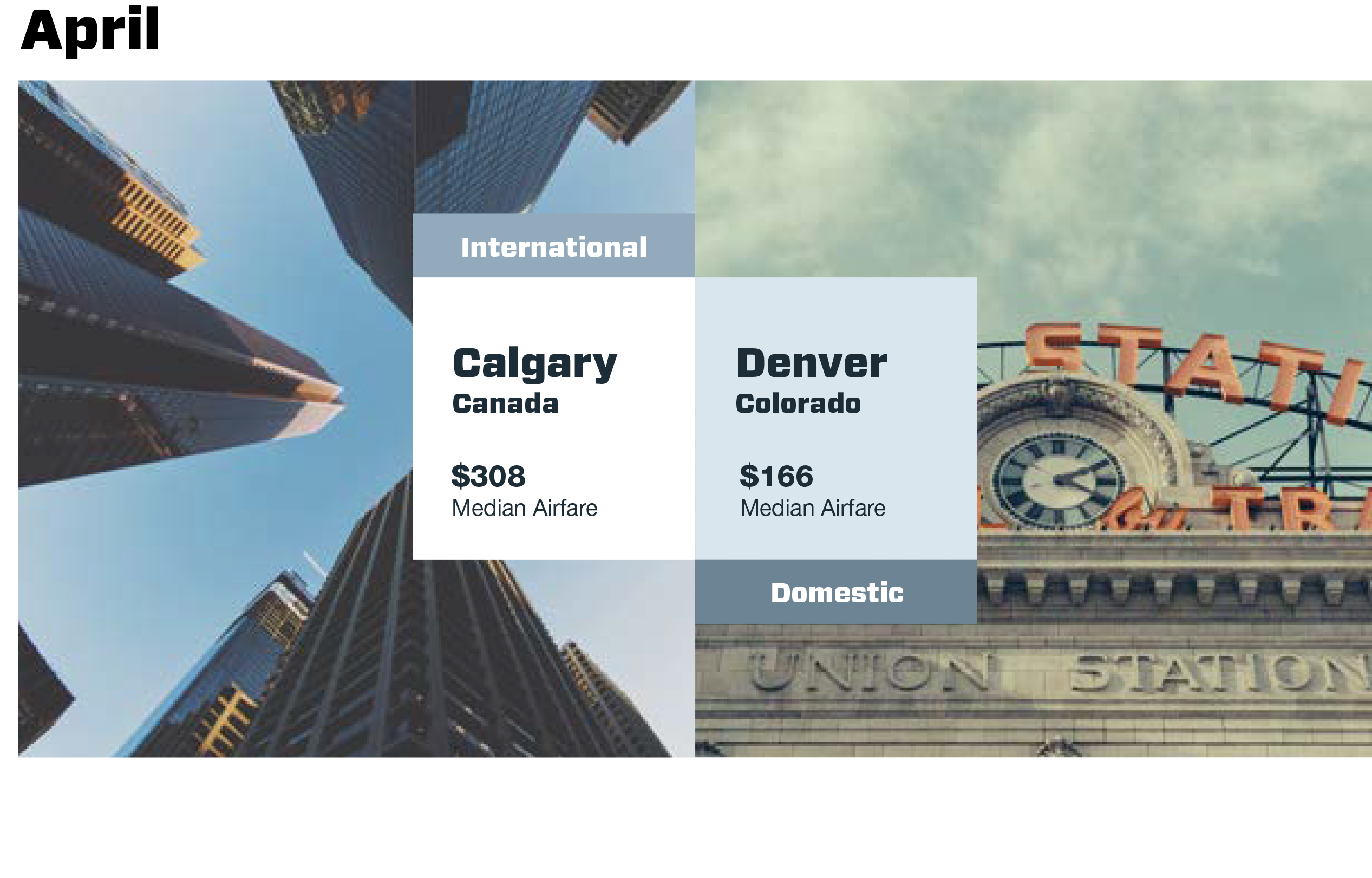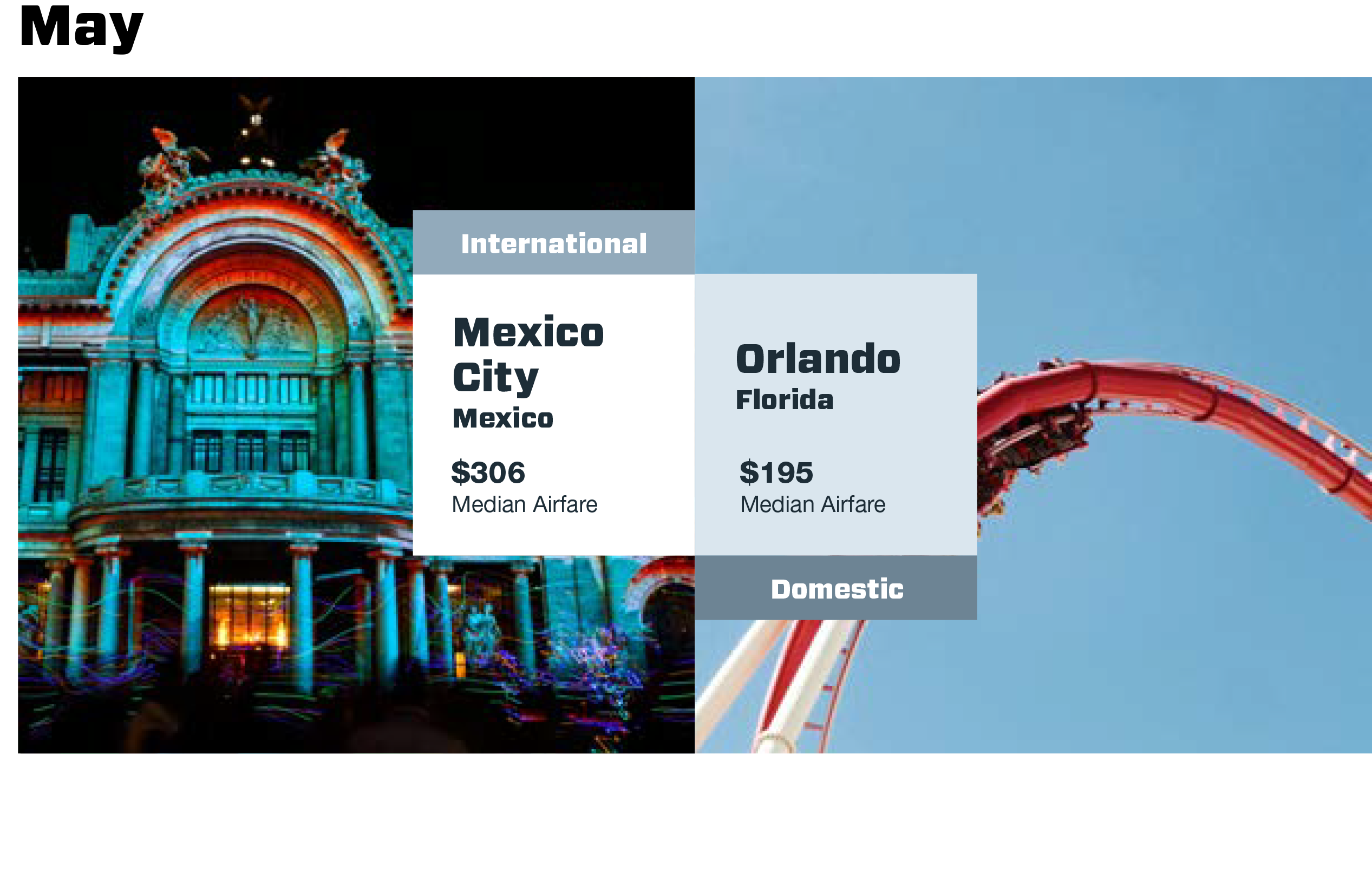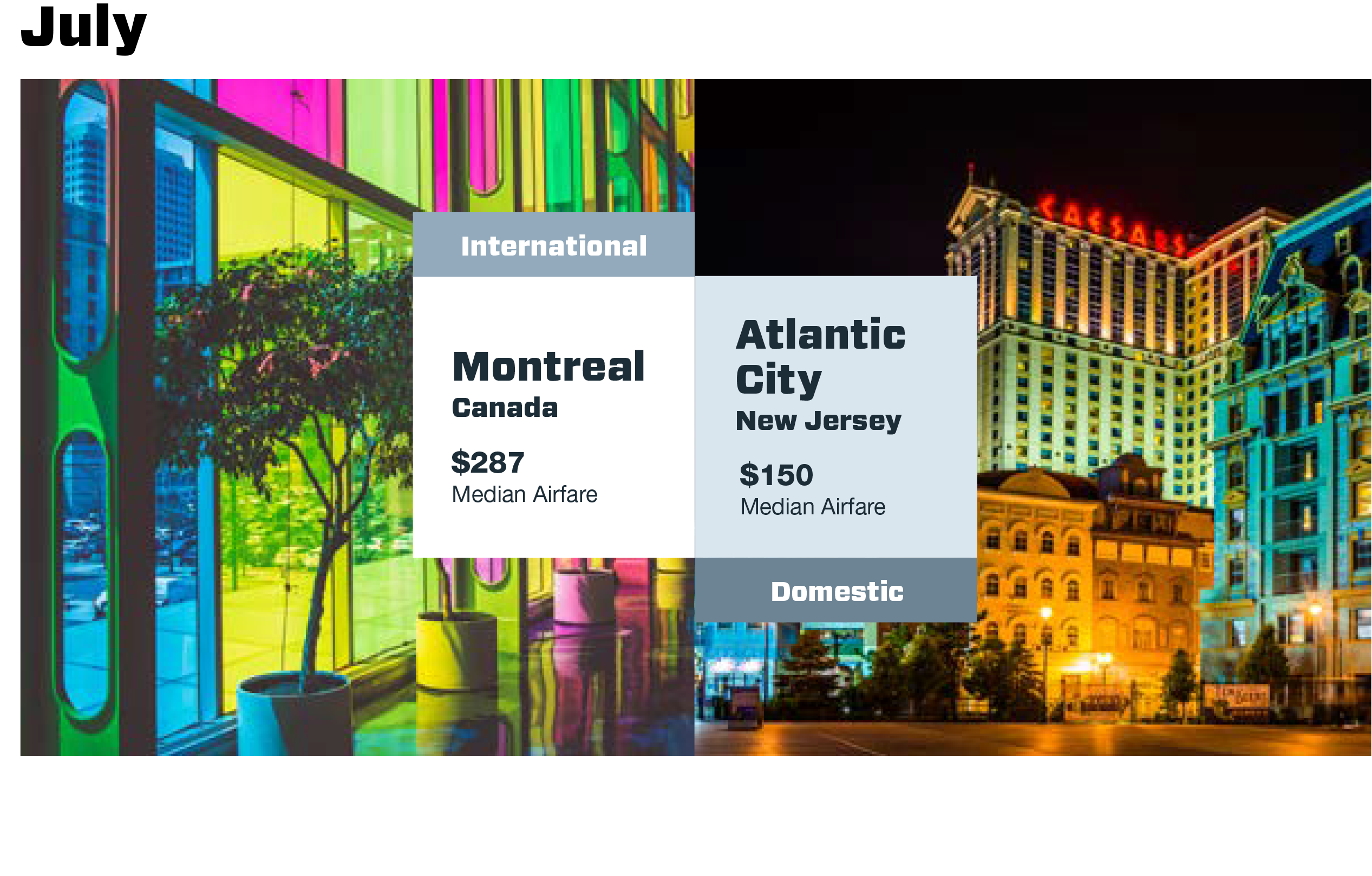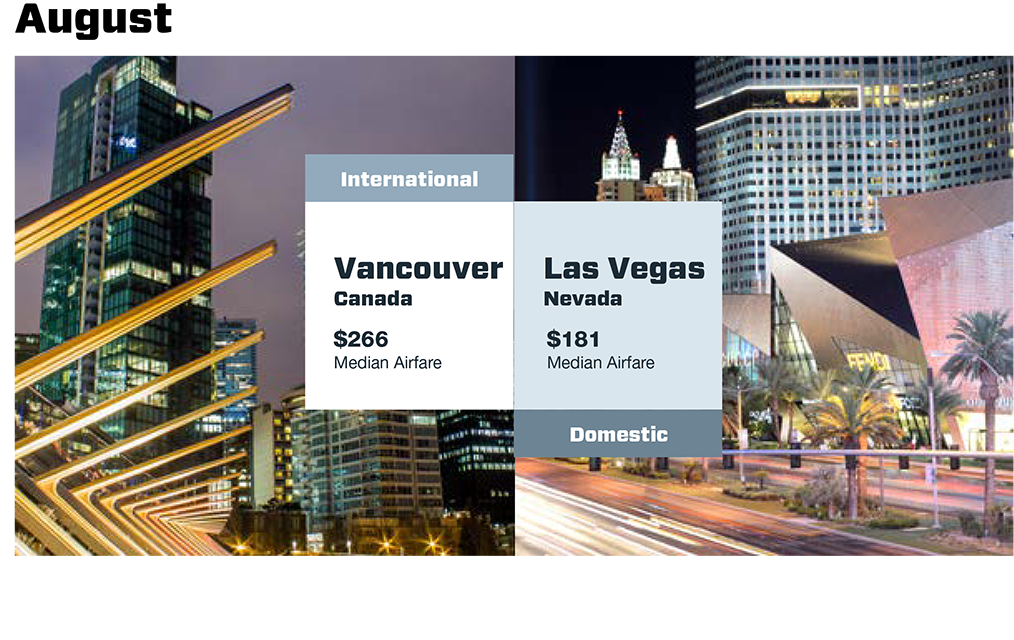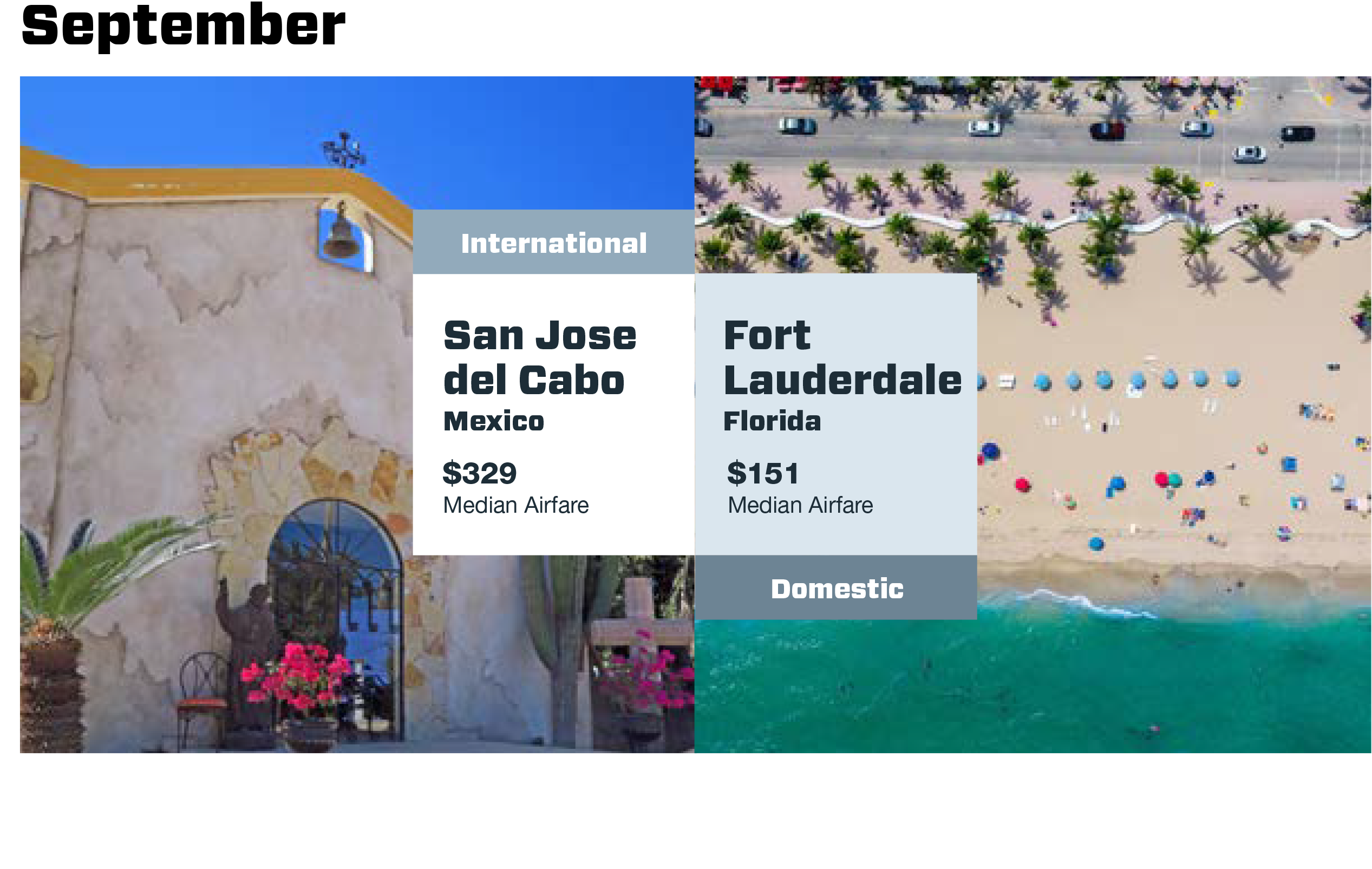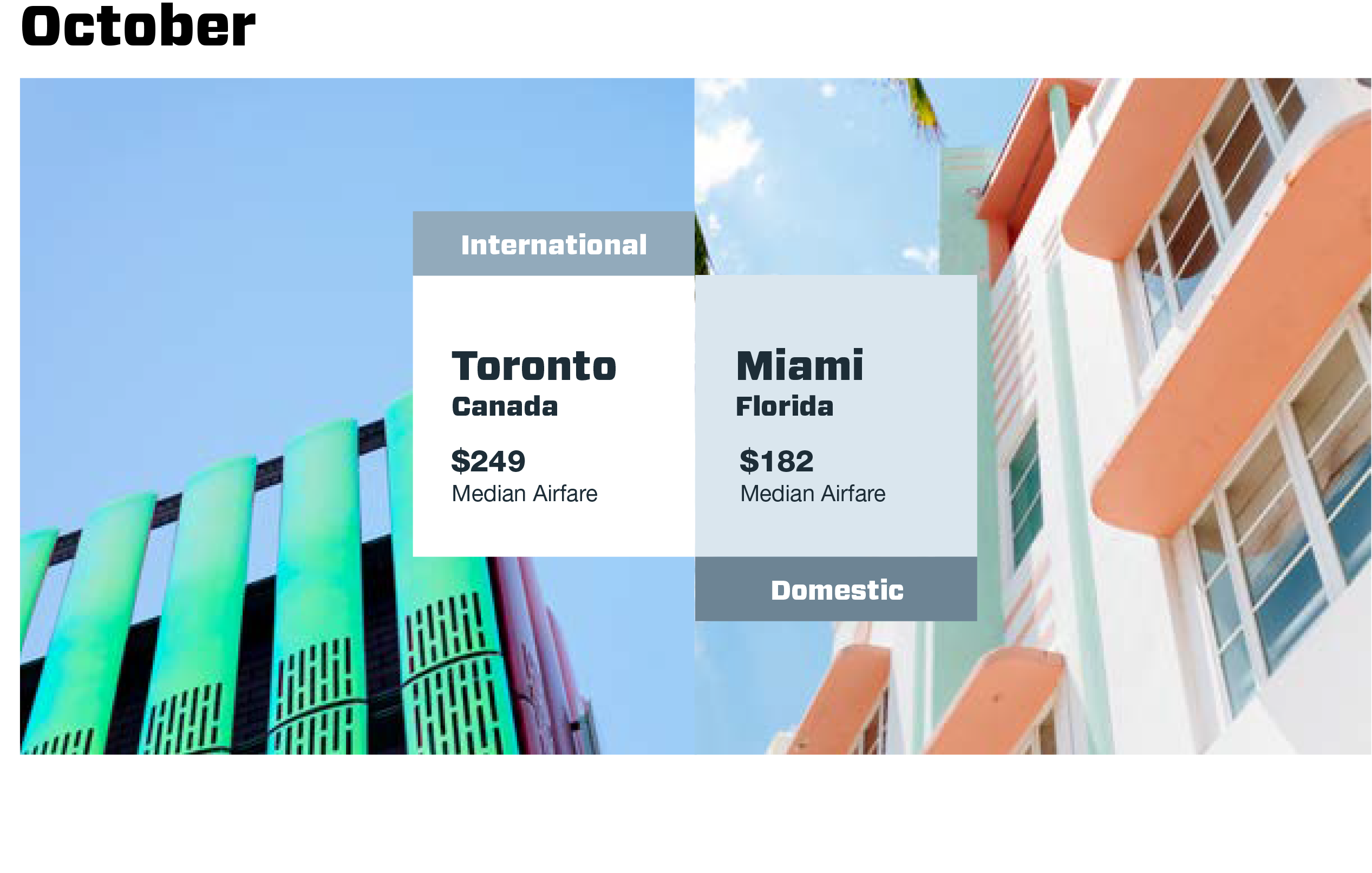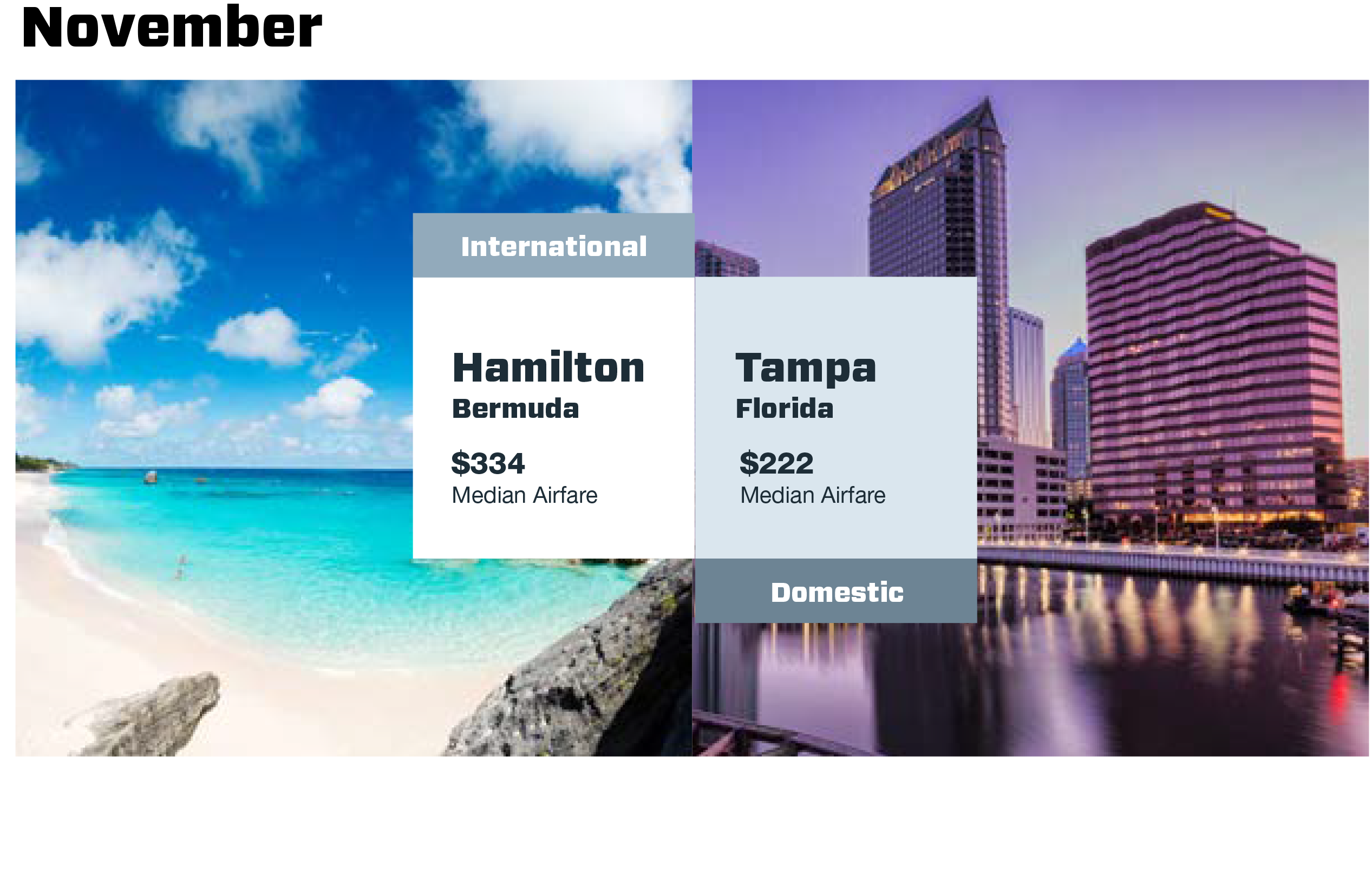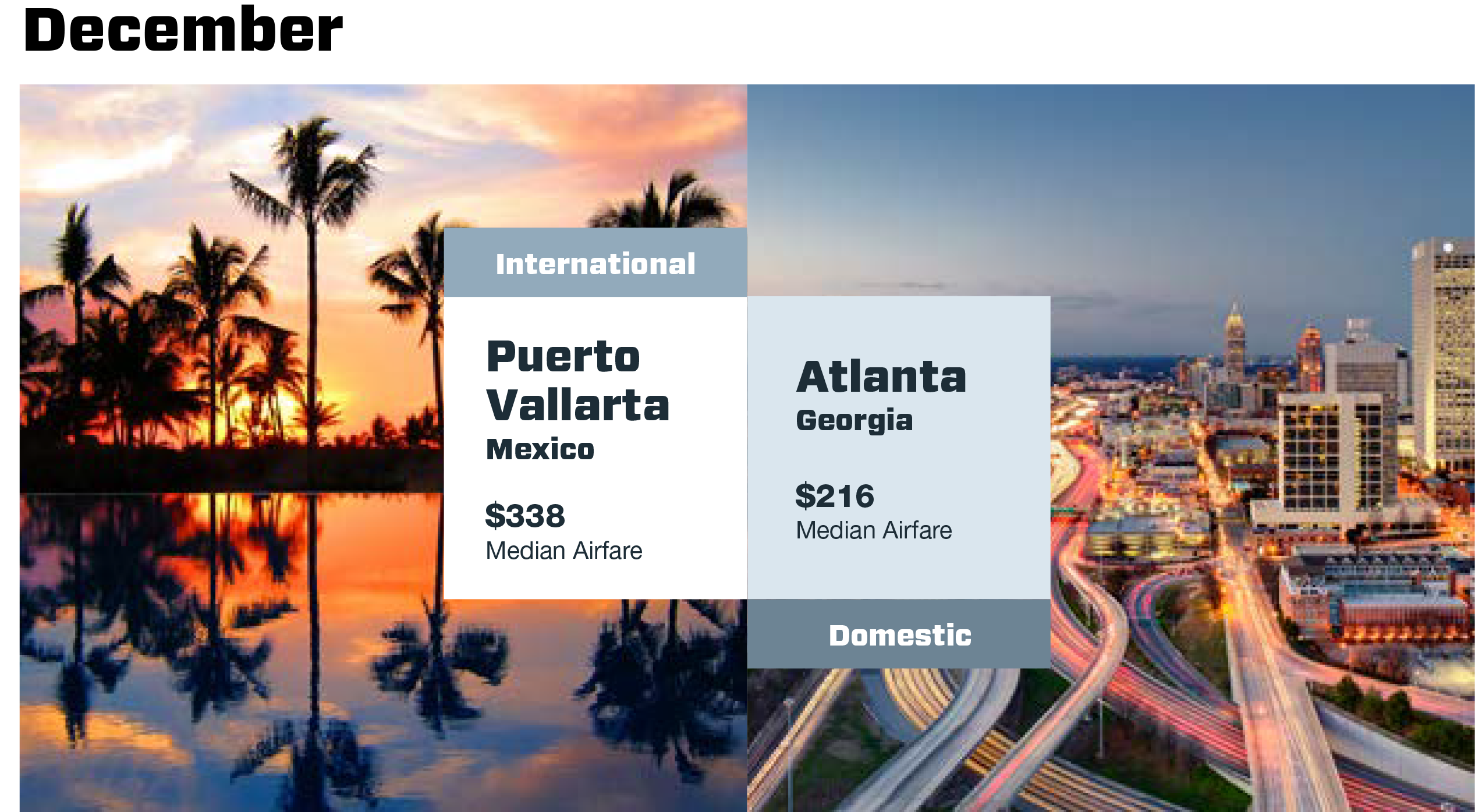 The Fine Print
Survey data was collected between 12/8/2017 and 12/14/2017 from 1,319 respondents identified as KAYAK users with a US home airport.
Methodology
Median prices base on search dates 11/01/2016 – 12/31/2017 and travel dates 01/01/2017 – 12/31/2017 for round-trip, economy flights.