The weak Euro means better exchange rates for Americans heading across the pond, helping lead to a 7% increase in European flight searches this summer. We've dug into our Summer Travel Hacker data to bring you the Top 10 European Summer Destinations so that you'll know the when, where and how much of summer travel. Coincidently, all of the most searched cities take the Euro so with more bang for your buck, now's the time to head to some of the best cities in Europe.
Top 10 European Summer Destinations
This City of Lights is the most searched European city yet again. Grab your beach towel and head to Paris Plages for a day of people watching or if you've got kids in tow, consider the Cité des Sciences. This hands-on museum has a whole host of interactive games that prove science and technology can be fun.
Summers in Rome are notoriously hot so beat the heat, and consider touring at night. Rome's Coliseum will be open for night tours this summer on Monday, Thursday, Friday and Saturday nights. It's much easier to picture yourself as a gladiator when you're not sweating through your shirt.
The #3 most popular European Summer destination has fairly mild weather, so take a stroll through Phoenix Park and soak in the lush greenery. If you're feeling a bit more adventurous, head southwest to County Laois for the Electric Picnic Festival, a popular music and arts festival at the beginning of September.
This Spanish metropolis sits on the Mediterranean Sea, so take your pick of beautiful beaches to lounge on. But if beach bumming isn't for you, head for higher ground at Montjuïc, and make sure your Instagram filters are working because this hill has sweeping views of the city and overlooks the harbor.
Athens is not only our #5 most searched European summer destination, it also came in as the #9 summer deal destination – two very good reasons to make it part of your travel plans. After you've spent the day making (and sweating) your way through the Acropolis, cool off with a tzatziki fueled picnic in The National Gardens.
Check out the full guide for more tips, tricks and trends to help you travel smarter this summer.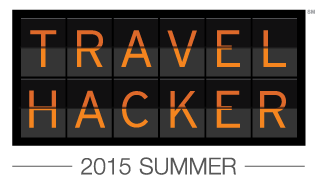 (Header Image: r.nagy/Shutterstock.com)