Itching to travel, but don't have a destination in mind? KAYAK Explore will show you everywhere you can fly to on your budget. Whether you're looking for cheap flights to anywhere or have a weekend where you just want to get away, Explore is your travel tool.
How to use Explore
Simply plug in your home airport and choose your dates (you can keep it broad — Anytime, Fall, March — or narrow it down by selecting Exact Dates). Adjust the budget bar and watch as the map transforms into your very own personalized travel recommendations. You can also adjust the flight duration and select nonstop-only routes. Further narrow your options by using our curated lists. Grouped by activity or interest, you can see if there's a great destination just waiting for you that's within your budget.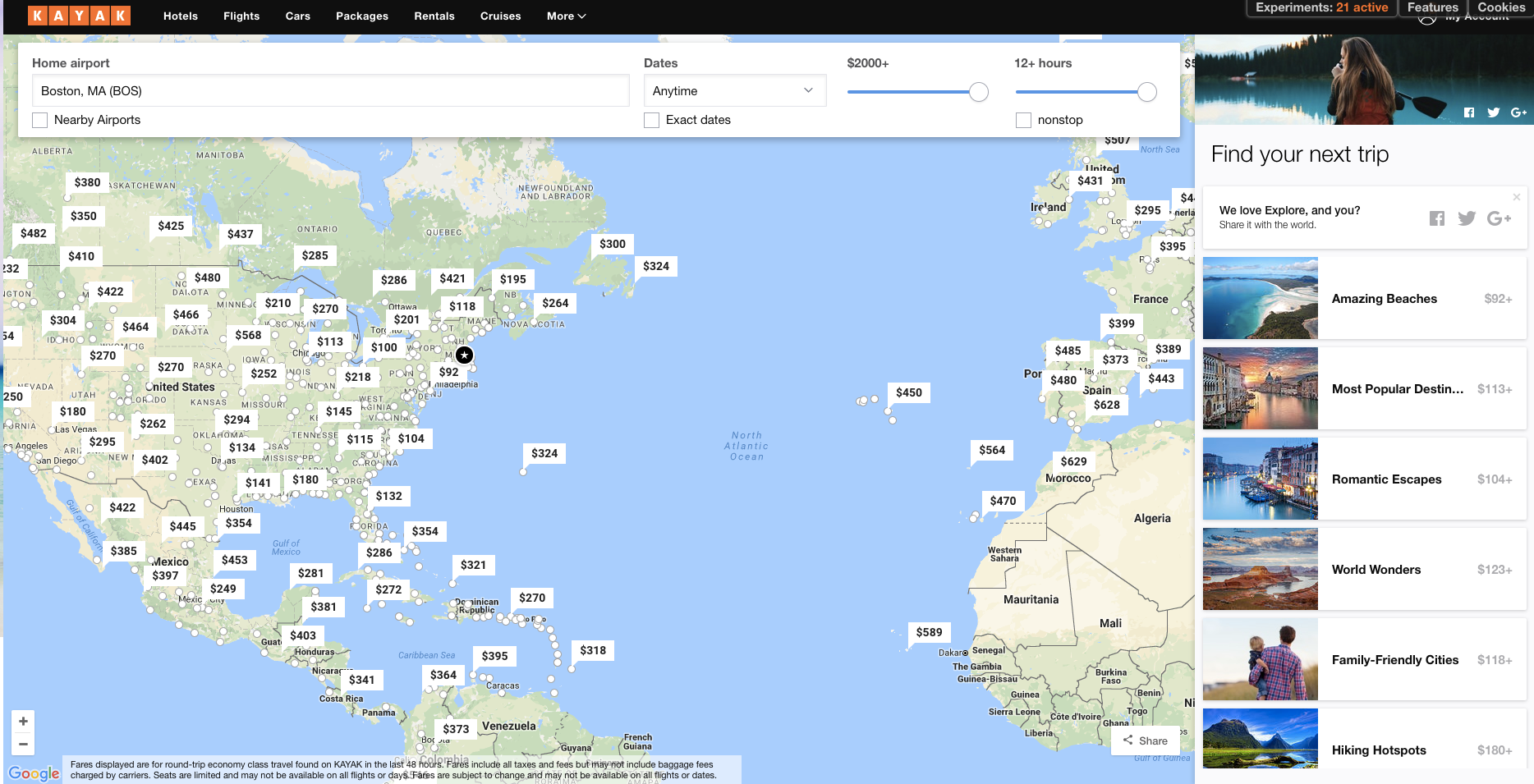 Go here to see the step-by-step guide to using our Explore tool, so you can be confident you're planning the perfect (on-budget) trip. Whether you have $300 or $3,000 to spend on a flight, let Explore show you the possibilities. 
**Fares shown are for reference purposes, only, and do not indicate current prices or availability.