Socialization needed.
If you're still recovering from Instagram and Facebook taking a lil vacay earlier this week, we've got some stories to help you recover from that lack of entertainment. This week's newsletter has more COVID-19 travel updates, how to hack hotels with your pet and even some love for our hotel in Miami Beach. We know you missed your fave social media app(s), but maybe this can make up for Monday's lack of content consumption.
The pre-check
With COVID-19 requirements everchanging, and the potential for new travel-related laws, here's your weekly check-in for the world of travel.
News from down unda.
According to NPR, Australian Prime Minister Scott Morrison announced last Friday that vaccinated Australian citizens may be able to travel overseas starting in November. No word on when they will be welcoming back foreign travelers just yet, but fingers crossed. More on that here.
Someone is celebrating a big birthday.
This week, "the most magical place on earth" is kicking off it's 50th anniversary celebration in Orlando. The New York Times said that this destination is expecting to keep the party going through the next 18 months, which is prompting many to get vaccinated prior to visiting. It's a small world, afterall…more on these anniversary extravaganzas here.
News that shouldn't shock you…


We've said it before, and we'll say it again: Book that holiday travel y'all. Many sources, including our very own data, have been saying that the longer you wait to book, the more you're going to pay for getting around this holiday season. According to the Wall Street Journal, travel advisers are recommending that those who haven't booked their travel yet may need to be flexible about when they travel. Ya snooze, ya lose (out on cheaper travel), more on that here.
A few new places that are now Level 4.
According to CNN, the CDC updated their level 4 COVID-19 list of risky places to go on Monday to include countries like Austria, Barbados and Croatia. But the good news is that places like France and Portugal have been knocked down to level 3. More on that list here.
The Gov could be calling the shots for US travelers.


A recently proposed bill, the US Air Travel Public Safety Act, will be voted on by the Senate and could determine whether or not US travelers will need to be vaxed in order to fly. Our Canadian neighbors had a similar idea – it was confirmed this week that as of 10/30, all Canadian passengers will need to be vaccinated to board a train or plane. TBD on if the US decides to follow suit. Vaccine mandates for travel, everyone's doin it, more here
Trending travel
Here's what is trending according to our data and how it can help you make the most of your trip.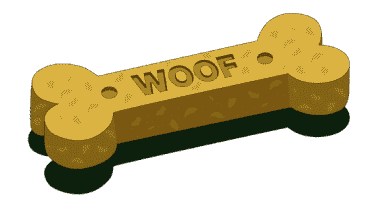 Come. Sit. Stay.
Raise your hand if you're the proud owner of a pandemic pet (then drop your IG handle). With pet ownership increasing over the last year, many may be looking to bring their four-legged loved one with you when you travel. When looking for a place to stay, know that you've got options with the "pet-friendly" filter. In the past year, this filter was the third most used in searching stays based on amenities. Our advice? Search for pet-friendly places using the amenity filter and take the guesswork out of what to do with your pet while you're away. No matter where you spend the holidays, you'll always have a great companion – and one who never complains about taking too many pictures.


Tricks of the trade
Where we share tips or hacks that might've been missed in your prior KAYAK experience.
Spending the holidays up north is so three seasons ago.
Based on what we've seen in recent searches, 8/10 top ten holiday destinations* are in tropical locations such as the Dominican Republic, Florida and even the Maldives. If you find yourself looking to go south for the holidays, why not add the 305 to your list?


KAYAK Miami Beach
Our first-ever boutique hotel,found in the heart of Miami Beach's vibrant cultural and culinary scene. But hey, you may be asking, what's the vibe? We think @asianmapleleaf, who recently partnered with us for a Miami Pride celebration, captured it perfectly:
"This relatively new boutique hotel is honestly a hidden gem – everything from the spacious hotel rooms to the amazing food was exceptional. I honestly wasn't sure what to expect walking up to the unassuming hotel but I was definitely pleasantly surprised. The bohemian interior decor transported me out of Miami to somewhere more exotic. The restaurant, Layla Miami Beach, was a highlight serving up delicious modern Middle Eastern food."
If you're sold, we have the perfect excuse for skipping out on the holidays at home: Just say you're staying with friends in Miami. It's us – we're friends.
Wish we were here
Shoutout to @shannongetslost for this photo of the Seven Magic Mountains in Las Vegas, Nevada.
We love to see where KAYAK takes you, use #KAYAKPicks when you post to be featured.
Links in this Newsletter are for informational purposes only, and there is no affiliation, sponsorship, or endorsement by or with KAYAK Software Corporation whatsoever.
*Methodology: KAYAK considered both flight and car searches from the US locale between July 1, 2021 and August 31, 2021 for travel over the winter holidays (November 12, 2021 through January 7, 2021). To compare year over year and year over two year findings, KAYAK considered flight searches for the same time period one and two years prior.