While the four walls surrounding you have provided you – and those quarantining with you – plenty of entertainment these last few weeks, enough is enough. With just over 1 in 5 Americans indicating they have a road trip planned within the next six months and rental car searches up 20% for the 4th of July holiday weekend*, we want to help you find the inspiration you're looking for on where to head on your next road adventure.
We've added a road trip feature to our popular Explore tool that'll take out a lot of the guesswork and help you plan a summer trip worth driving for.
KAYAK Explore has always helped you find destinations you can fly to on your budget, but now you can find interesting destinations within driving distance.
This update allows you to check each city, find out how long the drive will take, see the cost of nearby hotels, and get recommendations on what to do in each destination.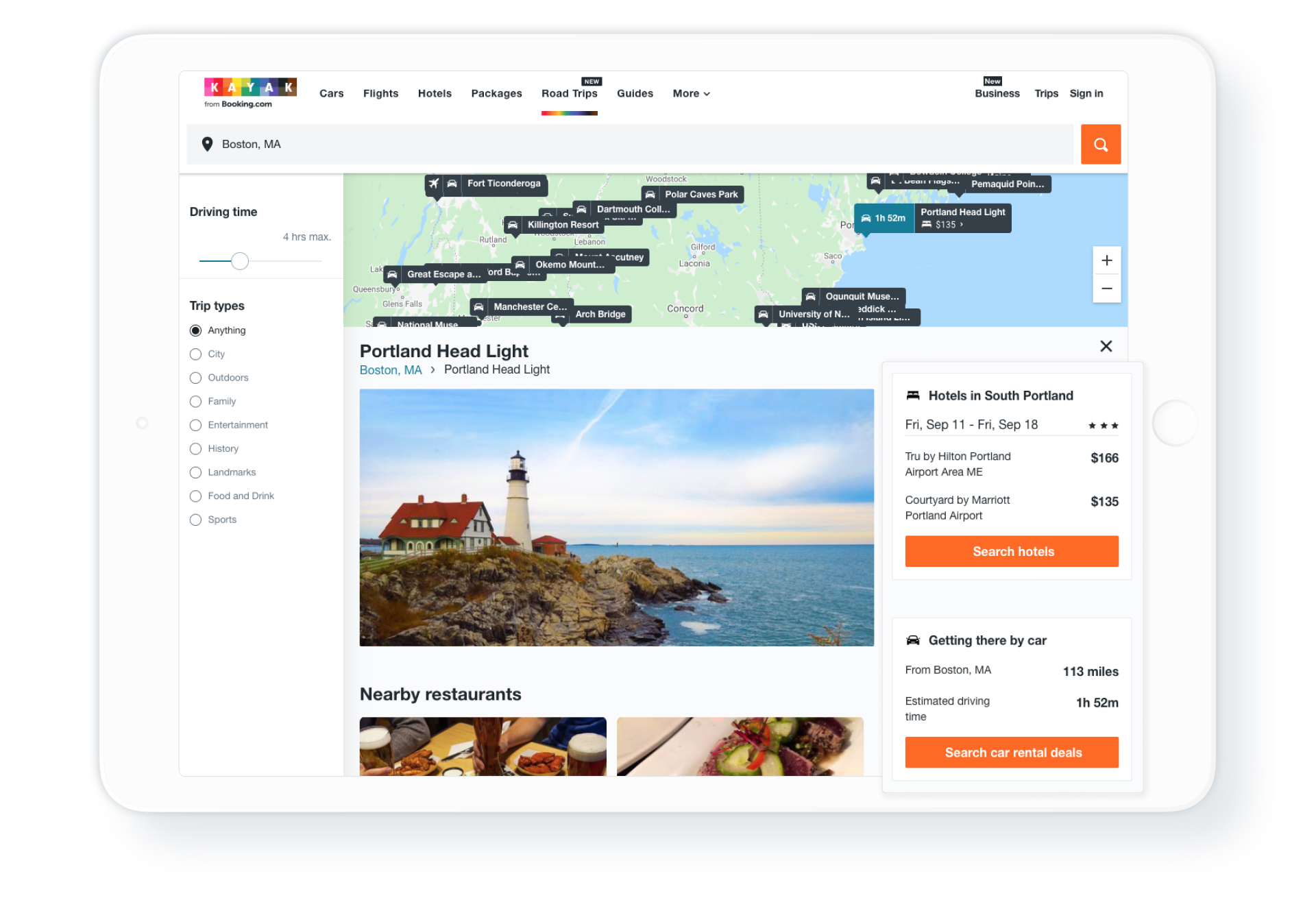 If you're looking to plan a specific type of trip, you can filter by what interests you: city visit, beach getaway, mountain escape, foodie hotspot, national park or family vacation. That way you can plan a trip that's right for you.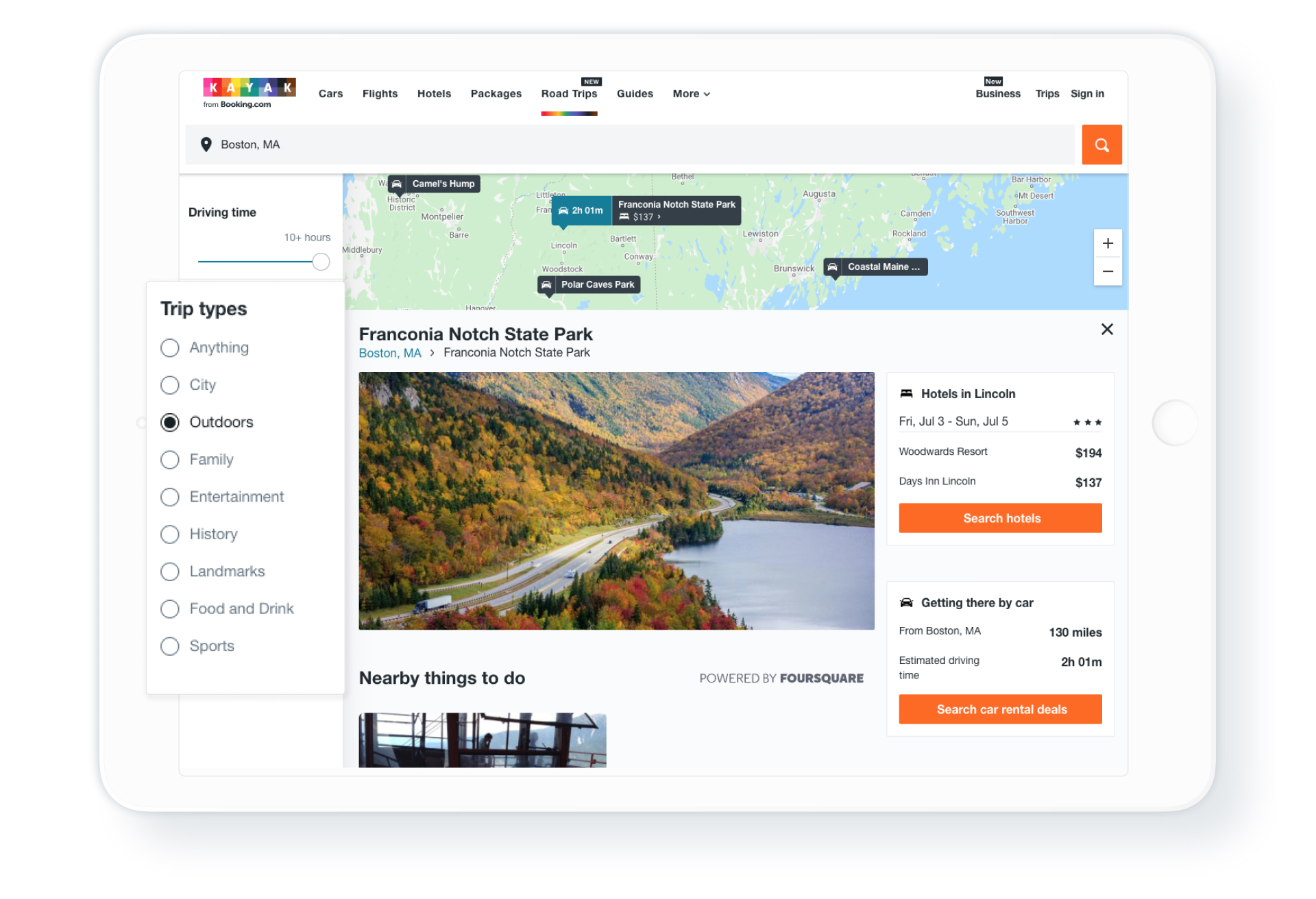 If you want some tips on what to pack and how to prep for your road trip, we've got those too. So, this summer, take to the open road. It's time to explore.
Car rental search data is based on searches from the US during the last four weeks (5.18.20 – 6.22.20) for travel July 2, 2020 to July 6, 2020 compared to July 3 to July 7, 2019, excluding airport car rental locations.