He sees you when you're sleeping, he knows when you're awake. Now, on December 24th, turn the tables on jolly ol' Saint Nick and get live updates on his journey from the North Pole with the help of KAYAK and Amazon Alexa.
Simply start by saying to Alexa, "Alexa, ask KAYAK to track Santa." Using a combination of navigation software, algorithms and insider-elf intelligence from North Pole Central Command, Alexa uses KAYAK's Flight Tracker to pinpoint Kris Kringle's location during his holiday flight.
This year, gather the family 'round your Amazon Echo, Dot or Tap for some Yuletide cheer. Once you've enabled the KAYAK skill in your Alexa app, you can begin tracking Santa by asking any of these questions: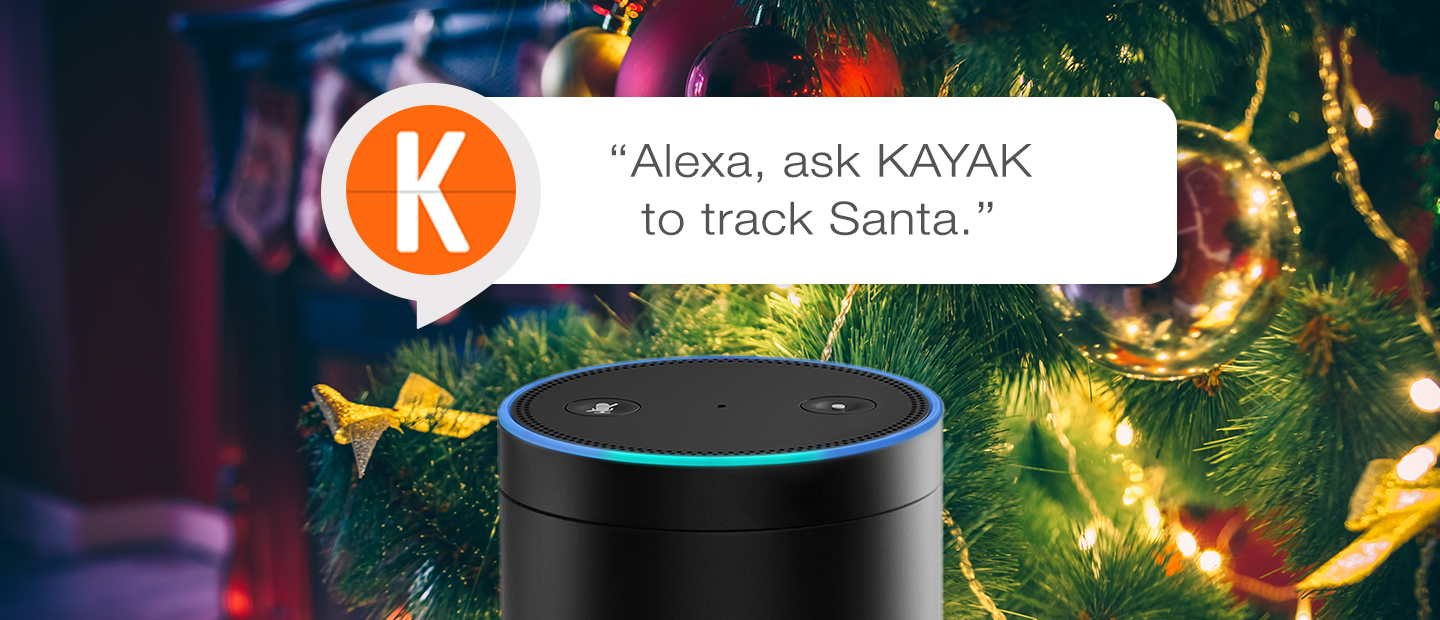 Alexa, ask KAYAK to track Santa.

Alexa, ask KAYAK, when will Santa be in Boston? (or another city of your choosing)

Alexa, ask KAYAK when Santa will be here?
Tracking Santa is just one of the many ways we're changing voice-activated travel search. For instance, we can also track flights for any airline, not just sleighs and reindeer. Find out what else you can do with the KAYAK skill for Alexa. Be sure to enable the KAYAK skill for your Alexa app to use our Santa Tracker, or search for flights, hotels, rental cars and more.