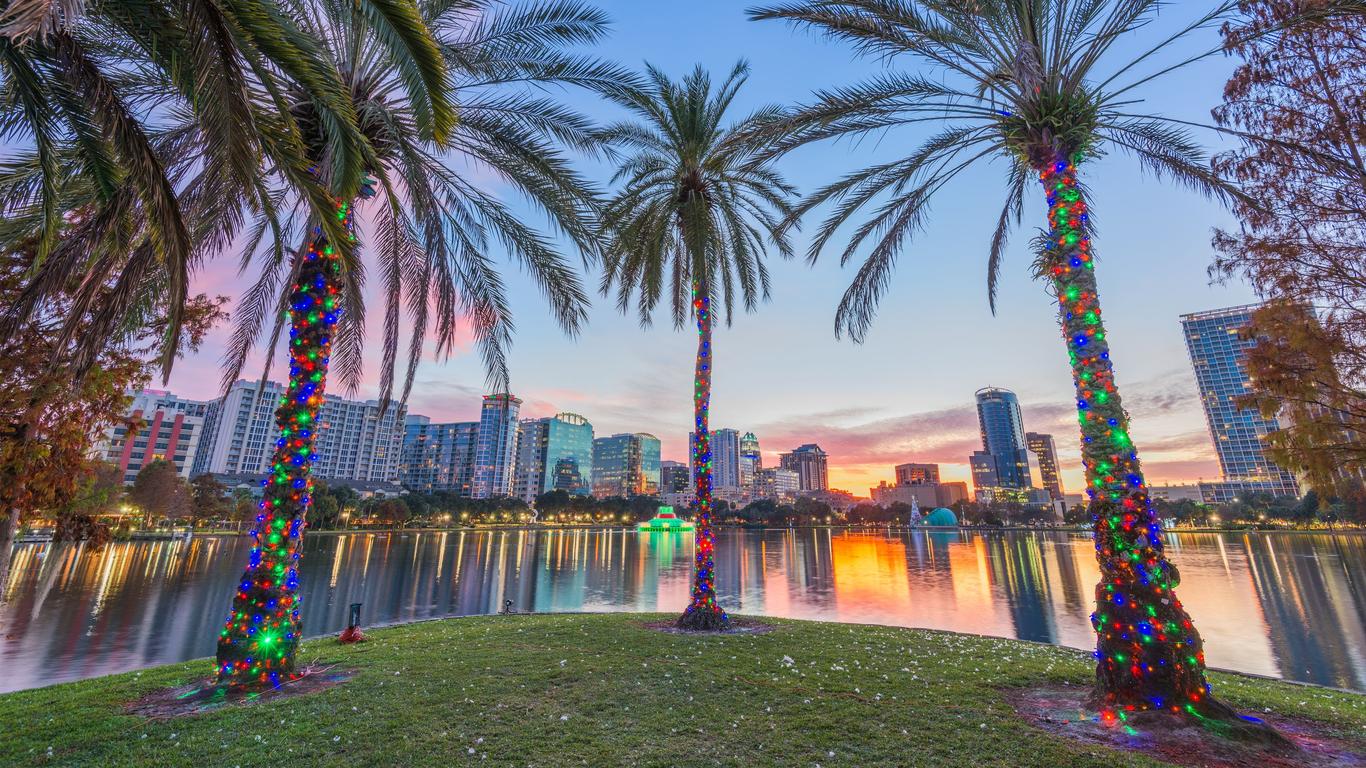 When taking the train from Miami to Orlando, travelers will most likely be departing from Miami Station and arriving at Orlando Station. The Miami train station has several amenities that make traveling convenient, including restrooms, a ticket sales office, payphones, an ATM, and vending machines. The train station staff offers also baggage assistance to disabled individuals. Orlando Station also has an ATM, restrooms, vending machines, and baggage assistance service. People with disabilities can also utilize wheelchairs and a wheelchair lift onsite.
Travelers on a budget should consider selecting a train trip with scheduled transfers rather than a single, direct journey. If you book a train from Miami to Orlando with scheduled stops for connecting trains, your journey will take longer than a direct train. However, you will be more likely to find very affordable ticket prices. When you need to get to Orlando in the shortest time possible, opt for a direct train.
Traveling by train usually allows passengers to reserve their seat class of choice, and we advise that you take advantage of this opportunity. The Amtrak Silver Service line serving the Miami to Orlando route allows you to select between coach and business class tickets for a train trip from Miami to Orlando. Coach seating generally features mobility-friendly seats, ample legroom, foldable trays, electric outlets, and individual reading lights. Traveling in business class allows you to enjoy the amenities in coach plus other exclusive perks, including complimentary non-alcoholic drinks and extra legroom.
When traveling with your family, especially your little ones, you might want to consider sleeping accommodations to enhance your comfort. For instance, Amtrak Silver Meteor and Silver Star trains on this route have Viewliner sleeping accommodations, ranging from roomettes to bedrooms. These accommodations offer private quarters with restrooms, comfortable seats, showers, fresh towels, and complimentary meals.
25% of our users found round-trip train tickets from Miami to Orlando for $68 or less.
You will generally catch the best train deals if you travel in the morning.
Book Amtrak tickets from Miami to Orlando (round-trip)
Search by stops
Search by train company
Book Amtrak tickets from Miami to Orlando (one-way)
Search by stops
Search by train company