What better way to spend the summer than sipping sangria from a rooftop and watching the sunset. Maybe sipping that sangria from a rooftop with a pool and private cabanas? Whatever way you spend your summer nights, here are 10 awesome East Coast hotels with rooftop bars. Whether you're a local or just passing through, take to these terraces to relax and unwind after a long day.
Top of the Gate at the Watergate Hotel, Washington, DC
Despite its storied past, the Watergate Hotel is one of the best places to enjoy views of DC. Drink in history with stunning views of the Potomac River.
Salvation at The Asbury, Asbury Park, NJ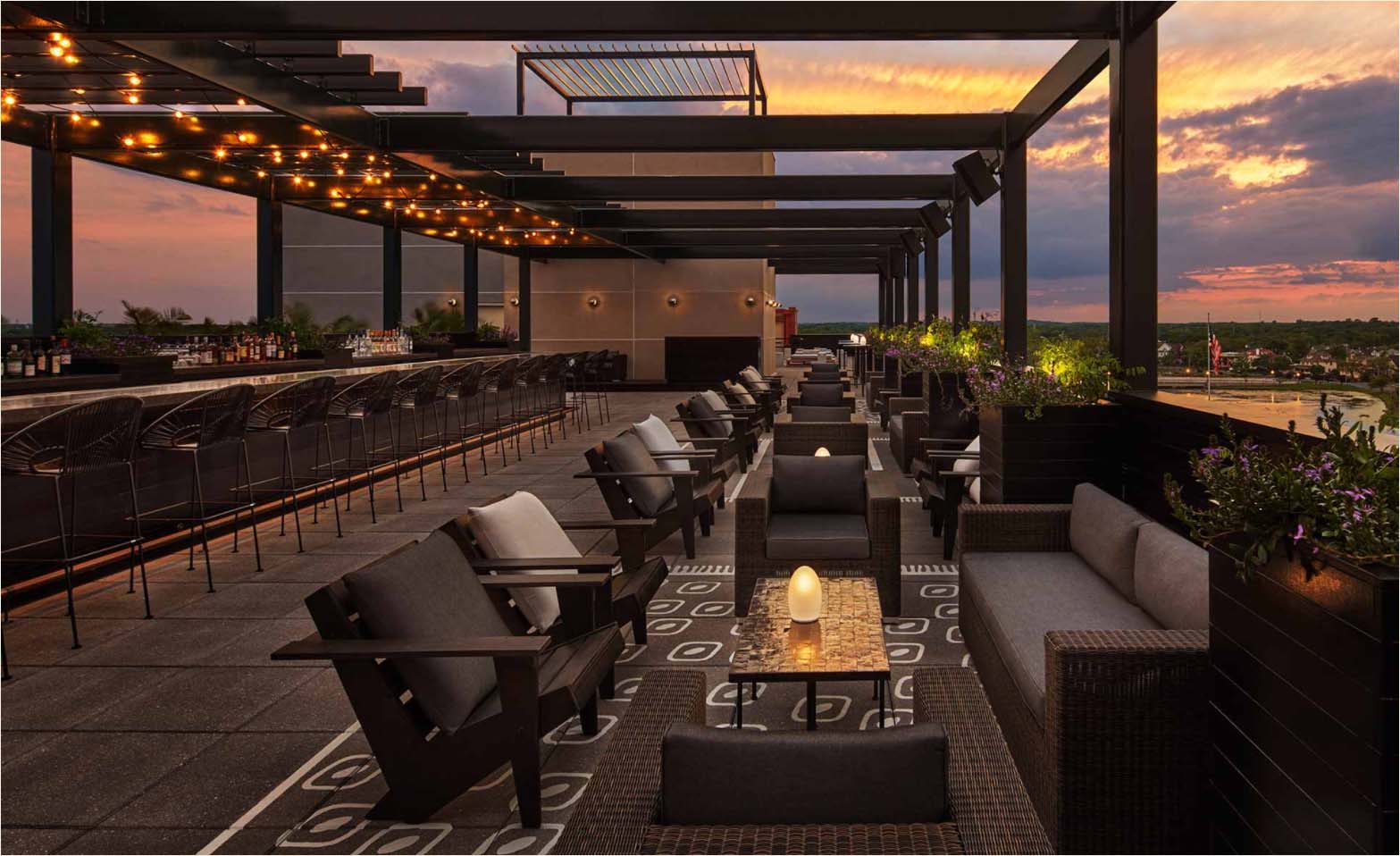 Sip cocktails on the hotel's modern rooftop terrace. The Asbury takes industrial-chic to a new level with a redbrick facade and modern fixtures.
Lookout at The Envoy Hotel , Boston, MA
Check out the panoramic view of Boston's skyline from the top of the Envoy Hotel. Enjoy housemade cocktails and intimate seating paired with glowing fire-pits.
Watr on the 1 Rooftop at the 1 Hotel South Beach, Miami, FL
Spend your time enjoying Peruvian-influenced Japanese cuisine while sitting sky-high at 1 Hotel South Beach.
The Press Lounge at the Kimpton Ink48 Hotel, New York, NY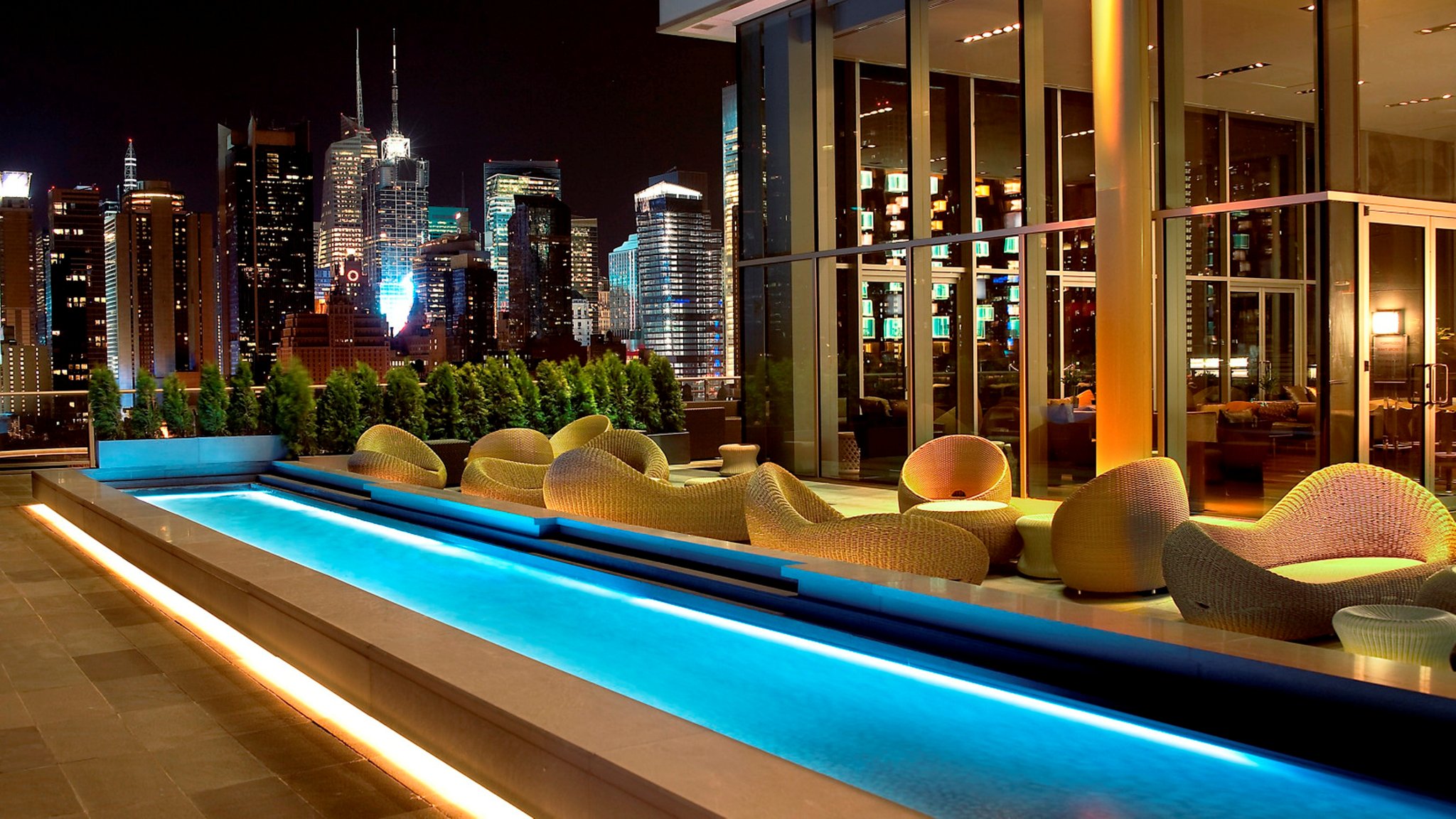 Located in Hell's Kitchen, this rooftop is the perfect place to experience New York with panoramic views and delicious cocktails.
Sugar at EAST, Miami, FL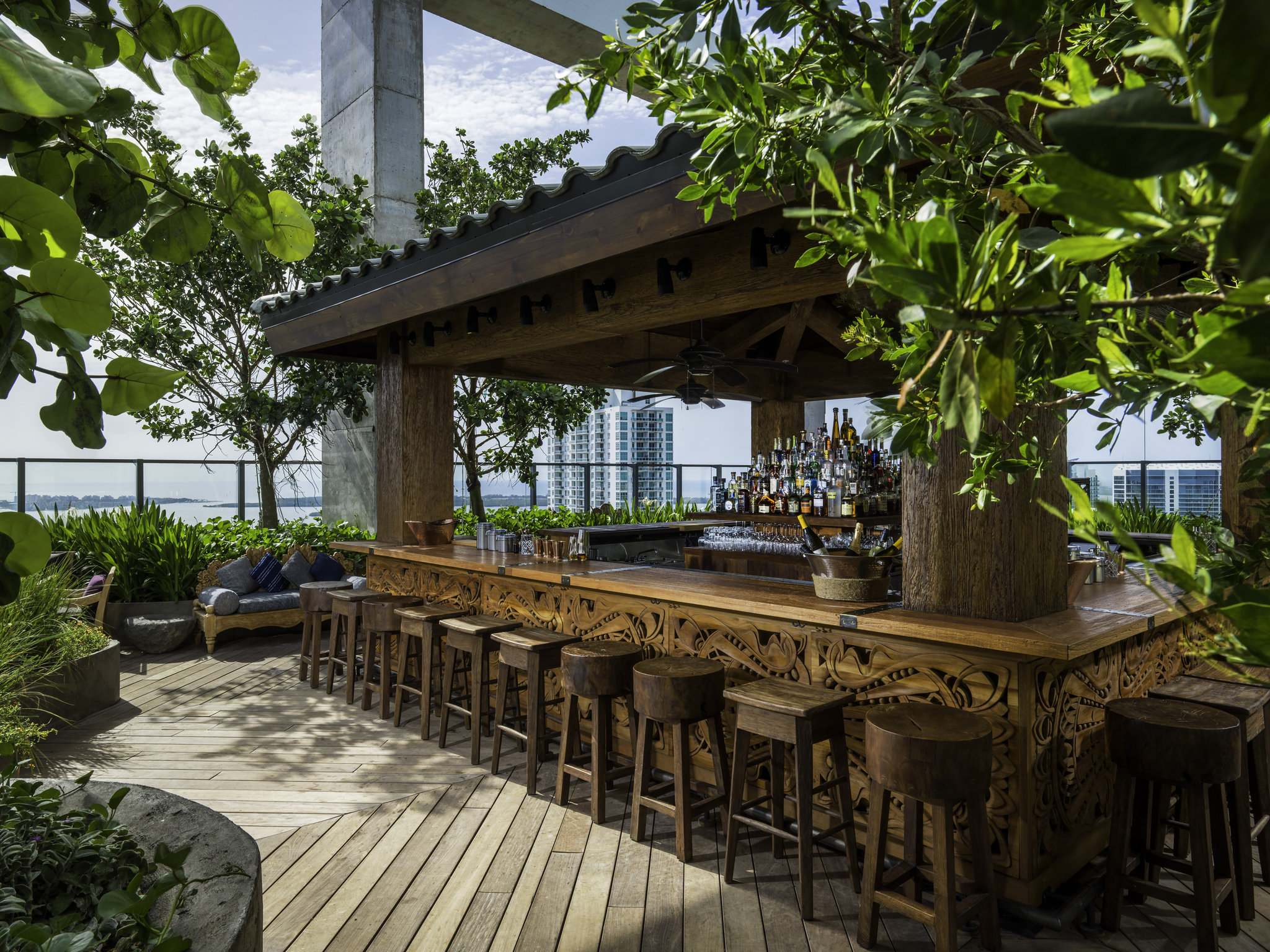 Routinely named one of the best rooftops on the East Coast, Sugar combines lively Miami-style with a laid-back atmosphere. Saddle up to Sugar's carved wooden bar on the 40th floor to start your weekend right.
The Rooftop Bar at the Quirk Hotel, Richmond, VA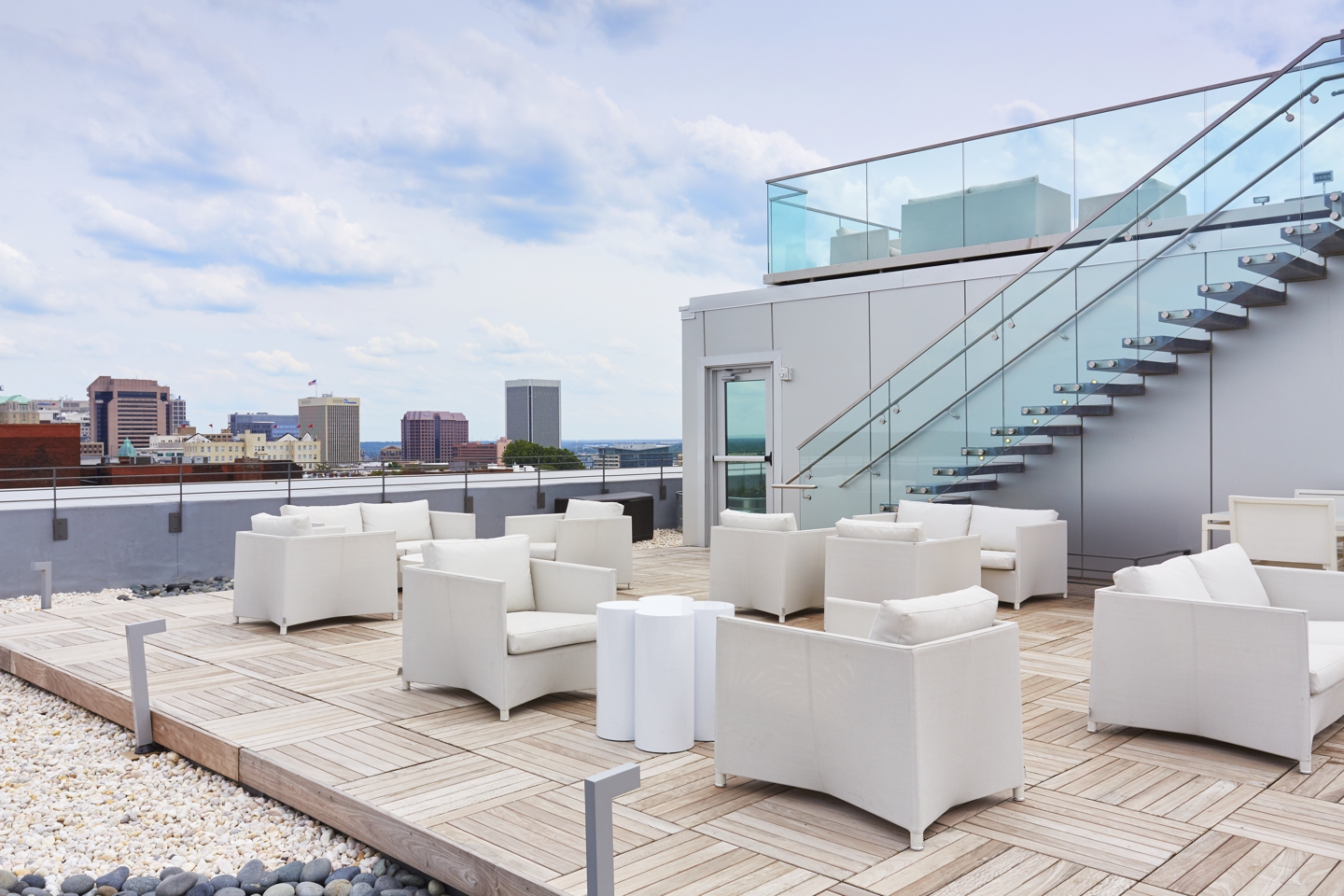 Find your moment of zen on the terrace of the Quirk. This former department store-turned-boutique hotel still has loads of charm from its original 1916 design. What makes it even better, however, is the rooftop with its minimalist aesthetic and maximalist views.
Whiskey Blue a the W Atlanta – Buckhead, Atlanta, GA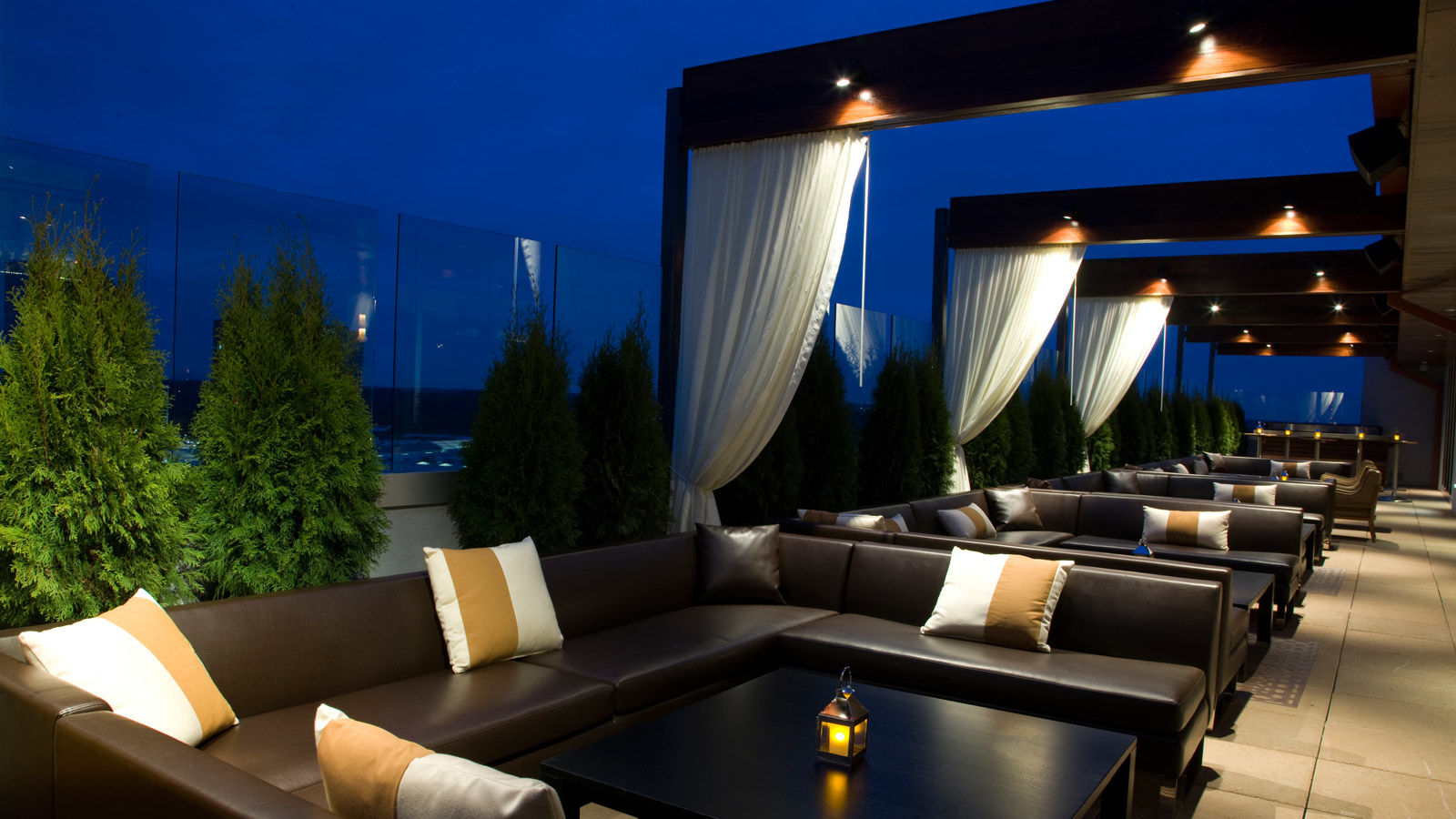 Step out from a sleek glass elevator 125 feet above the ground floor onto a lush patio at Whiskey Blue. Go for a Rooftop Lemonbar or Trouble Maker to refresh yourself after a long day.
Loopy Doopy Rooftop Bar at the Conrad Hotel, New York, NY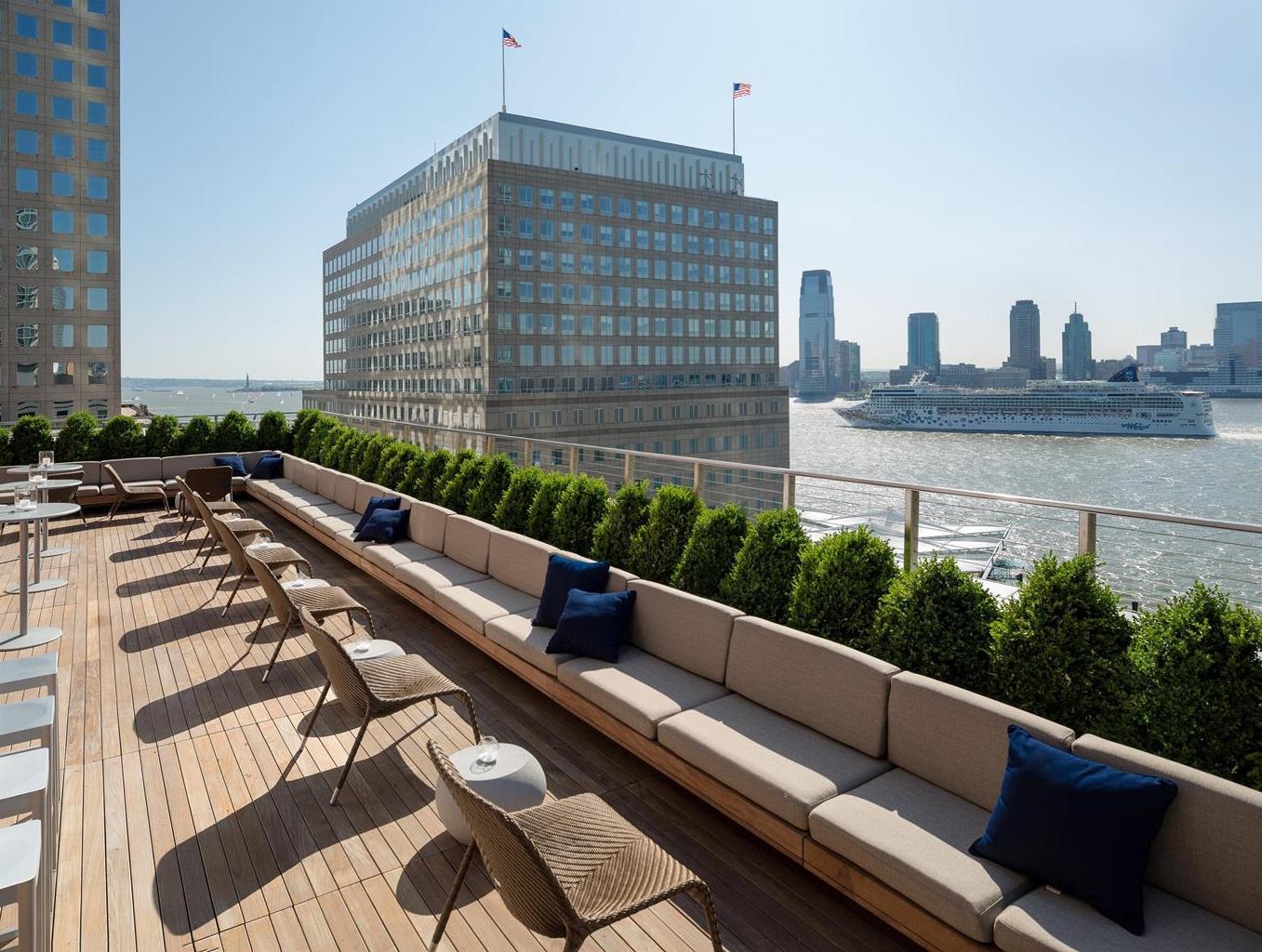 Even with a silly name like Loopy Doopy, this bar is serious business when it comes to starting your summer evening right. Enjoy drinks like the Prosecco and Ice Pop Cocktail on this seriously striking rooftop with views of the Statue of Liberty.
The Rooftop at The Colonnade Hotel, Boston, MA
Drink in history atop Boston's Back Bay neighborhood. The rooftop comes with a bar and pool to let you sip and swim. Across from the Prudential Center, it's the perfect spot for after work drinks.