Here's a thought: what if there was a better way to track prices on flights and hotels than repeating the same search every day? What if, instead, you could get a notification as soon as the price for your trip drops?
Stop the what-ifs and start your happy dance. With KAYAK Price Alerts, you can easily save on that dream vacation by tracking prices (and then treat yourself to a fancy meal with what's left over in your budget). All so you can be confident you're getting the best deal on the flight or hotel you want.
Already know what to do?
Set an Alert
How to Get Started
There are several ways to create a Price Alert. You can create it…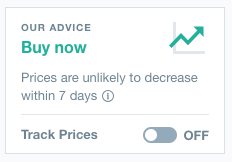 directly from a hotel or flight search…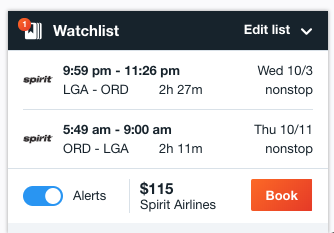 from options saved to your Watchlist…

or by creating a new alert via your profile. (Don't have one? Let's fix that.)
However you decide to start tracking prices is up to you. Now that you've set a Price Alert, here's what you can do with it: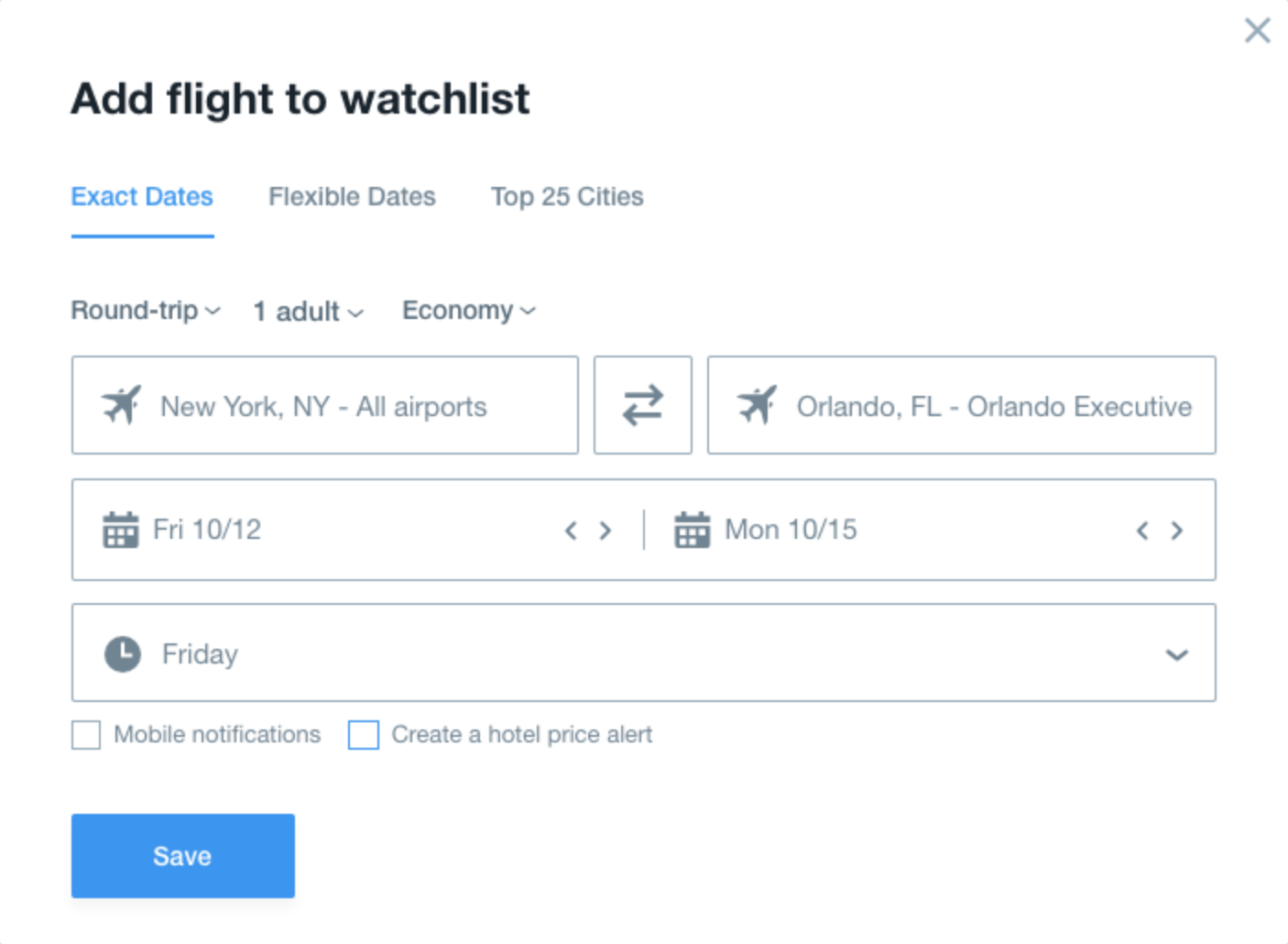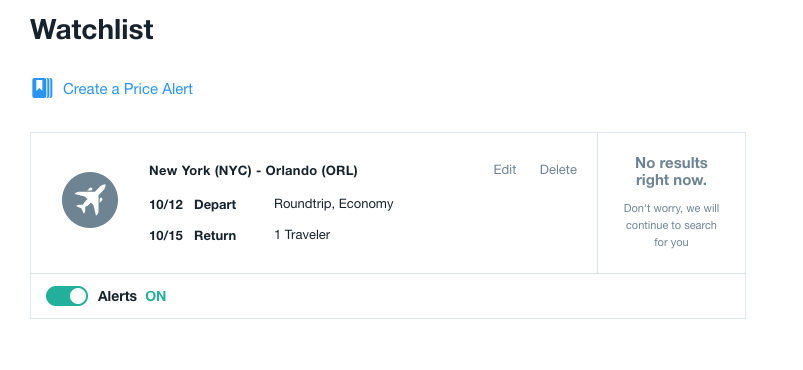 1. Monitor Airfare for an Exact Date Range
If you have both a location and specific travel dates in mind, start by selecting the departure and destination airports, then the dates you want to go. This will tell us to keep track of that route for those exact dates, letting you know when prices either rise, drop or stay the same. You can customize your notifications so that you only receive them on certain days of the week. Plus, you can opt to receive mobile notifications or an email.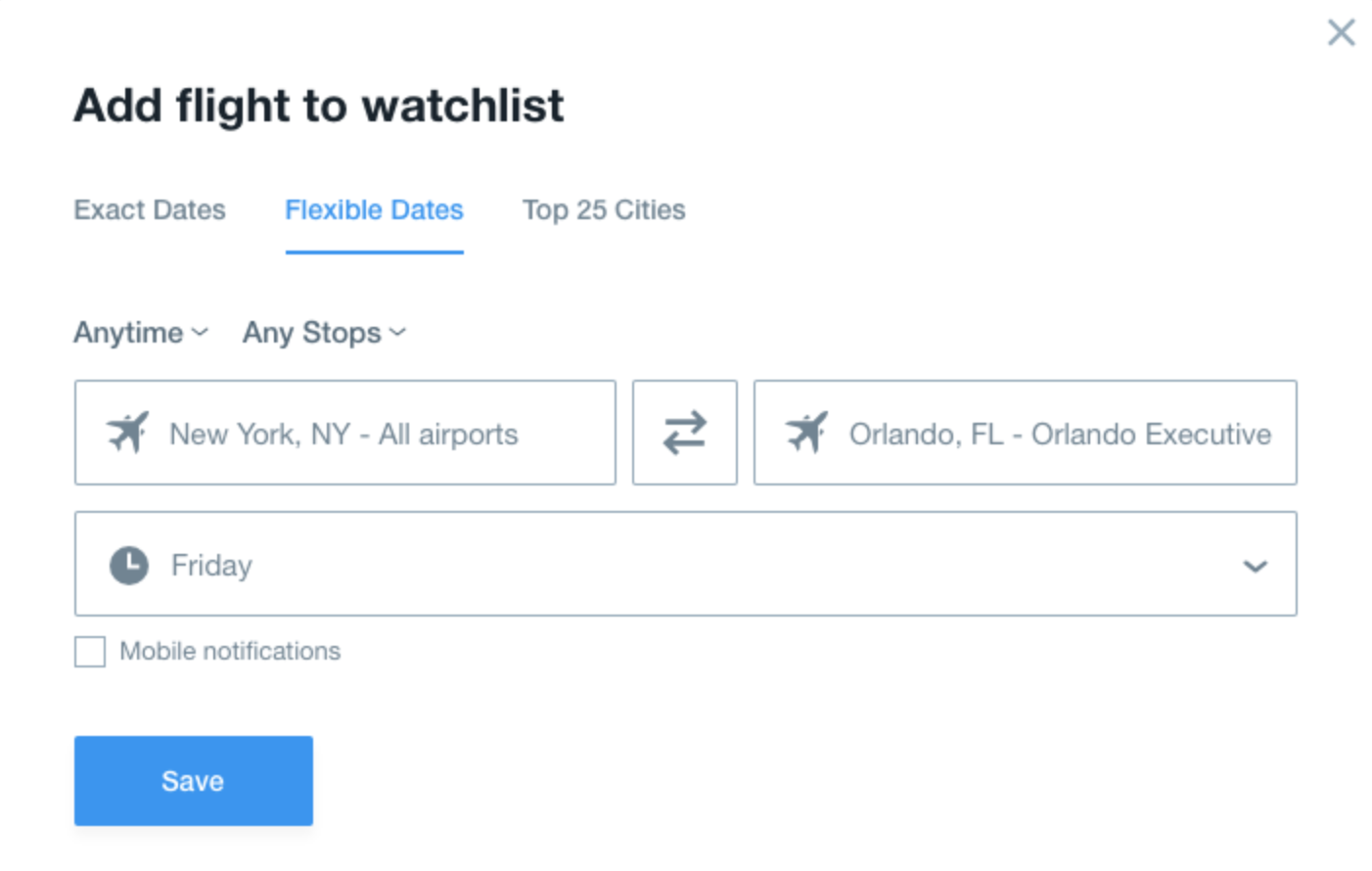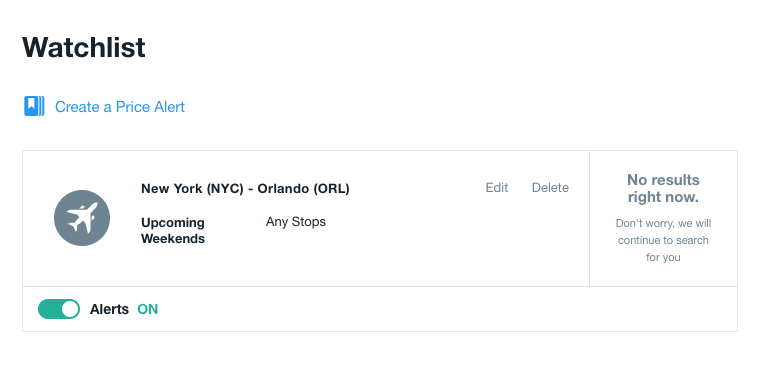 2. Monitor Airfare for a Particular Destination
Maybe you know exactly where you want to go (hello, Amsterdam!), but you're not really concerned about the when, as long as you get a good deal. If a low price is more important to you than the departure date, you can set up a Flexible Flight Price Alert. After adding a new Alert, select "Flexible" in the top navigation and enter your departure and arrival airports.  You can make your travel dates "Anytime," "Upcoming Weekends" or select the month you'd like to travel. You'll receive notifications for that route with whatever is the lowest price during the time period you selected (if it was "Anytime" travel is generally within the next 8 months). This is often a win for long-haul flights, which can sometimes have huge fluctuations in prices.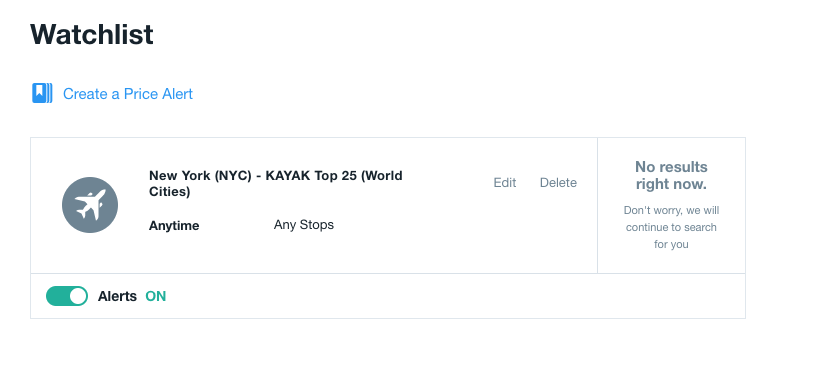 3. Monitor Airfare to Our Most Popular Cities
What if you just need to just get away? If where and when don't matter, set up a Top 25 Cities KAYAK Price Alert. Similar to a Flexible Price Alert, you'll receive notifications with travel deals to cities like Reykjavik or Miami. Does your travel daydreaming usually happen on a Friday? Like the other Alerts, you can also set when and how often you receive the emails or notifications.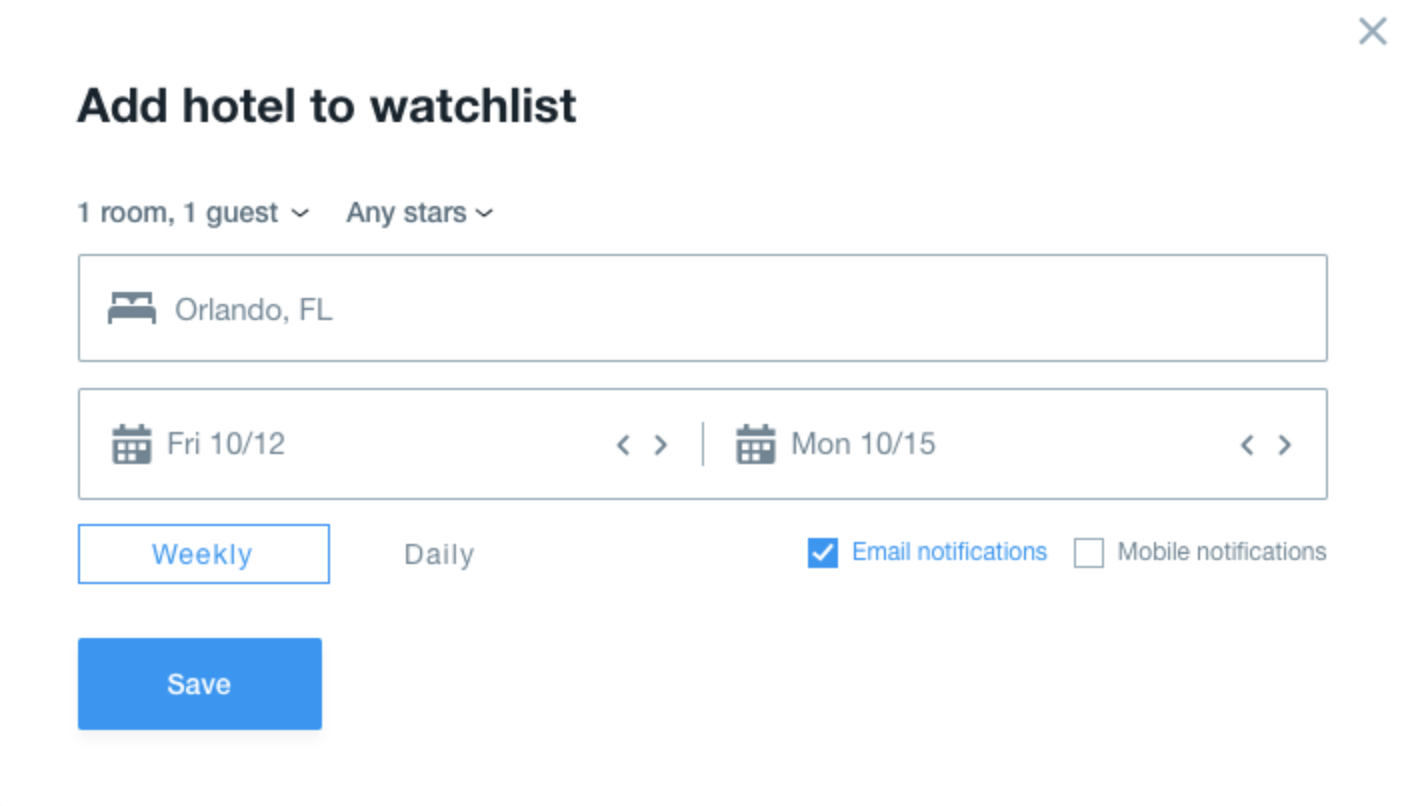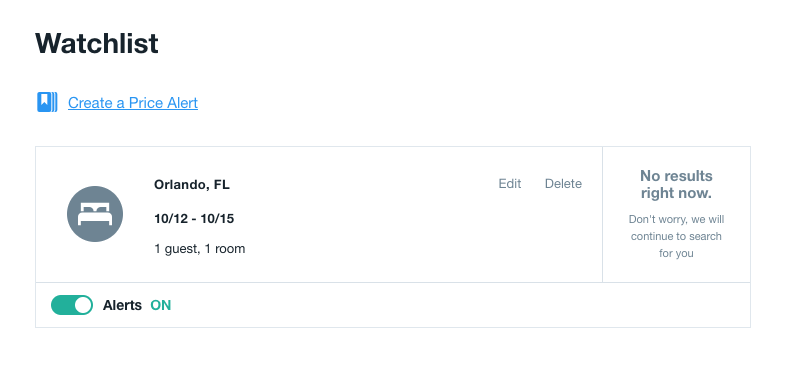 4. Monitor Hotel Prices
Let's not forget that even with the right flight you'll need to figure out the perfect hotel. Whether you want to splurge on a luxury resort or are just looking for the least expensive 3-star stay, a Hotel Price Alert is what you need. Like the flight alerts, it'll let you know when rates in a specific city or for a specific hotel drop. Set a max price for what you'd like to spend per night and set your notification schedule so you can keep tabs. Done and done.
You can also edit, pause and delete your alerts as you watch prices on your trip. Set up your KAYAK Price Alerts and be confident you're getting the best price on your trip.