When you travel, there are some things you can leave up to intuition and chance – like strolling through Rome and randomly picking a restaurant. Carpe diem. But for other things, it's better left to data and numbers. Like when you can expect a good price on a flight.  Since 2013, we've had our Price Forecast tool use data and numbers to help travelers book their trips with confidence.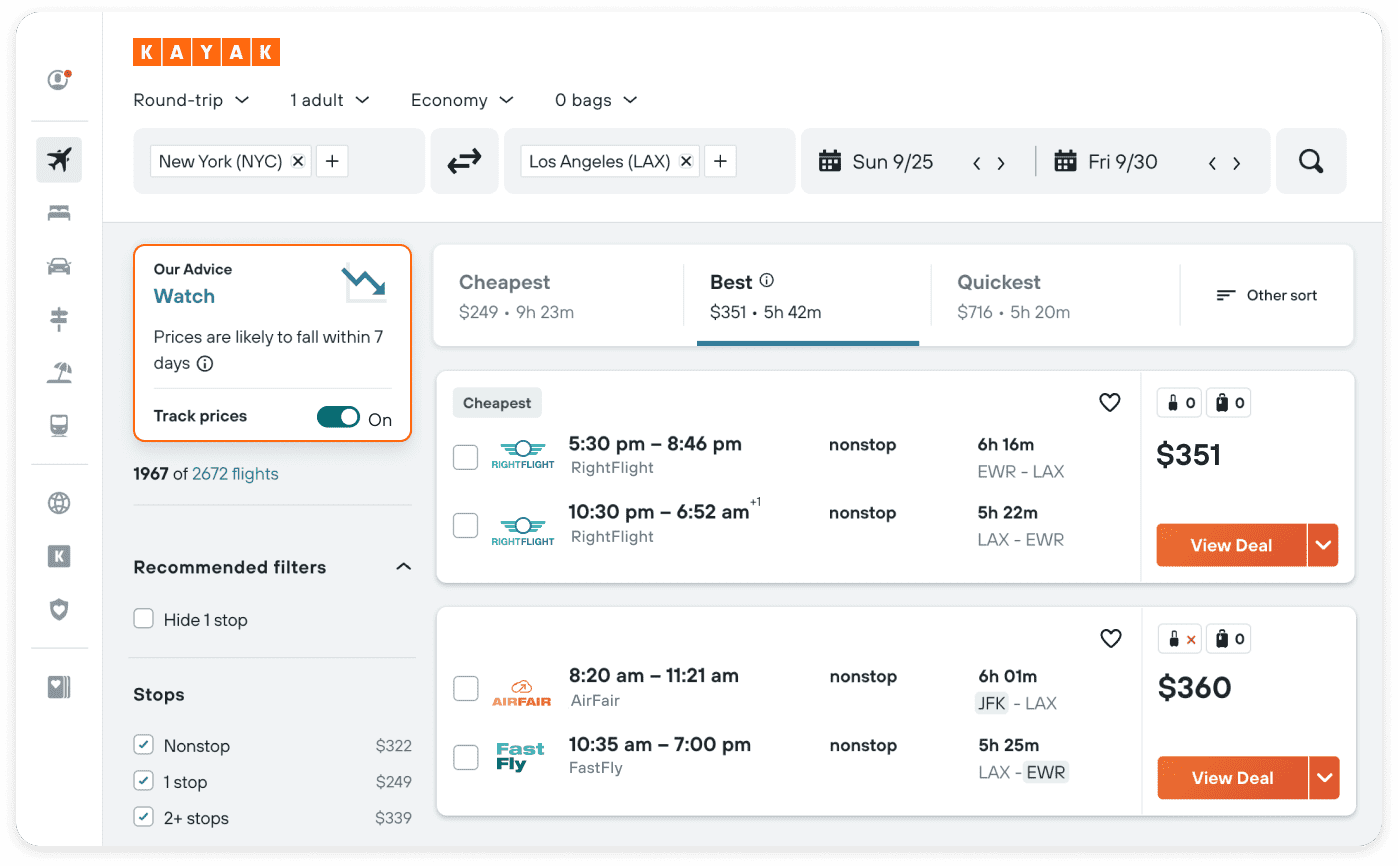 Price Forecast analyzes data from searches on KAYAK to help predict whether you should wait or book your flight now by looking at price trends and historical prices. It's something that helps take the guesswork out of "is now the right time to book my flight?" and helps guide you towards a more confident decision. A "Wait" recommendation means that we don't foresee prices going up over the next several days. A "Buy now" recommendation means prices are likely to rise. It's as simple as that.
And while the easiest way to use our Price Forecast tool is to kick off a flight search, we've also incorporated them into our Price Alerts. Sometimes, if we've got really solid data on a route, we'll let you know when we think you might see a better price.
To learn more about how we make Price Forecasts, check out our Price Trends & Tips then head over to our Flight Search to try it out.
Just remember: like any forecast, our recommendation can't be guaranteed. We always say, if you think you've found a good deal — book it.