In case you haven't noticed, we gave our app a makeover. Why? Because we're on a constant mission to make planning travel better. The latest design to our mobile app does this by making it easier, smarter and faster for you to plan your trip while on the go.
Beyond pretty colors and a sleek design (though, those are cool too), we've added features like the Watchlist. Here, you can create Price Alerts as well as save individual travel deals to track prices. Plus, we'll send you push notifications when prices drop on the flights you want.
What else is featured on our mobile app? Select hotels are listing their mobile-only rates so that you can save even more on your stay. Our Trips tool is exactly what you need to easily organize and manage your trip itinerary. Now, if there's any disruption to your trip, not only will we send you a notification, but you can easily figure out next steps within the Trips tool itself.
So, what are you waiting for? Download the KAYAK App now.
5 features for smarter travel
Watchlist
Save deals to your Watchlist to track prices before you book.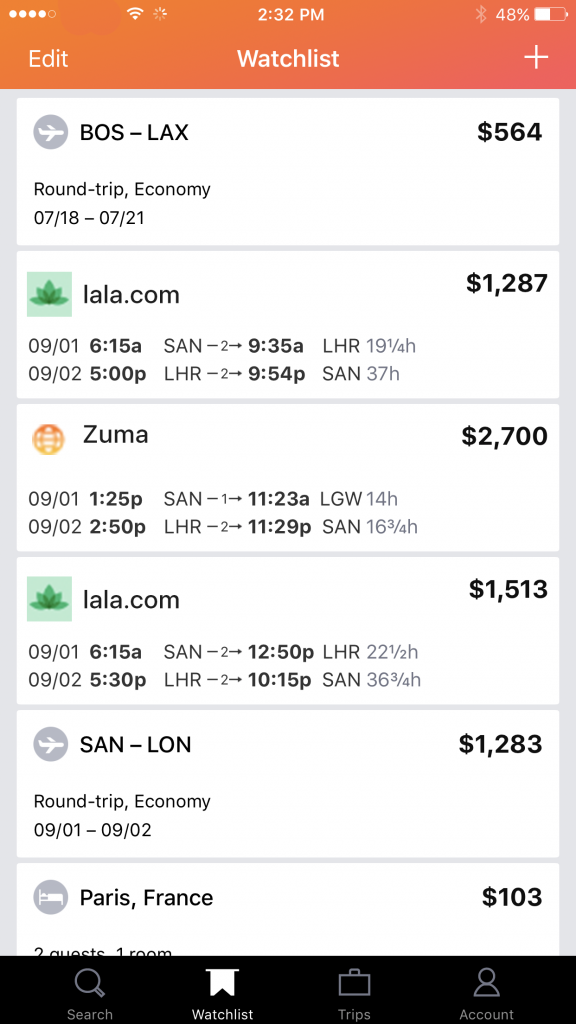 Trips
Organize all your travel plans in one place with Trips.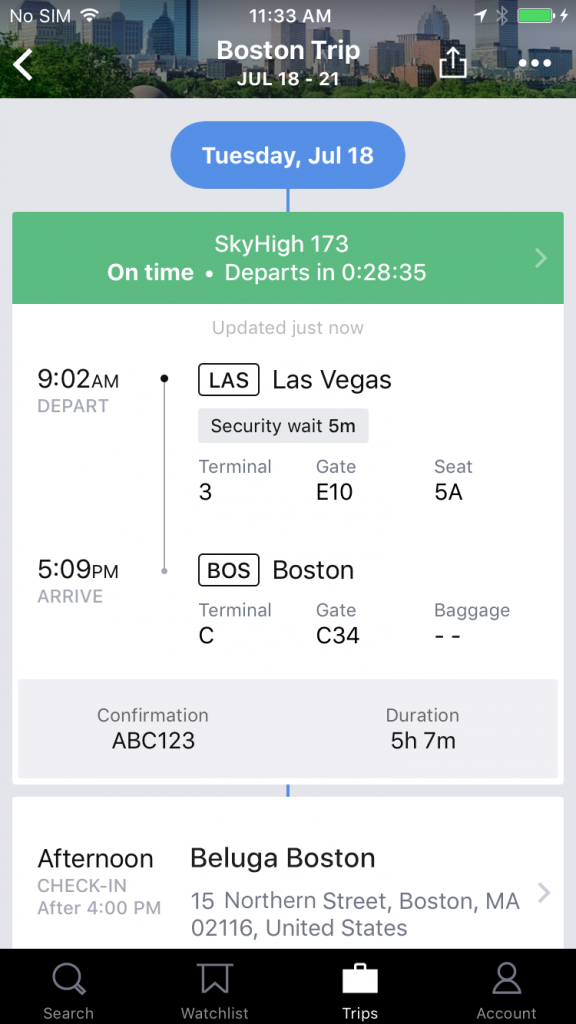 Hotel Deals
Save even more with Private Deals and mobile-only rates.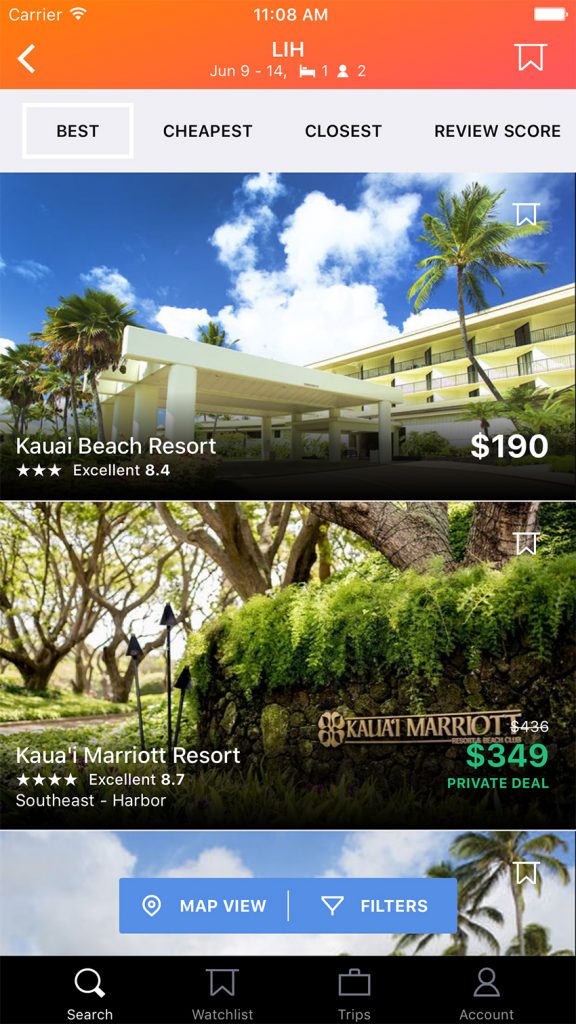 Price Alerts
Get real-time notifications when prices change.
Flight Tracker
Track flights with free real-time status alerts.