Does anyone know what day it is?
Asking for a friend…we had a later start this week. What's going on in travel news? We've got more updates for more countries easing COVID-19 restrictions, things to watch out for and an airline that's adding a new route. Plus, we have some ideas for saving money with car rentals and a low-key way you can help the planet. Since we already feel a tad behind (thanks to the short work week), let's jump right in.
Not signed up for our newsletter? Get it by creating a KAYAK account – or by selecting Travel Hacker Tips under Email Preferences in your account notifications.
---
The pre-check
With COVID-19 restrictions constantly in flux and some travel brands trying new things, here is what's going on in the world of travel.
---
Trending travel
Here's what is trending according to our data and how it can help you make the most of your trip.
Renting a car from the airport? Read this first.
Picture this: You've just landed at your destination now you've gotta get the heck out of the airport with a rental car from an airport agency. So you board the seemingly endless terminal buses for the "convenience" of grabbing a rental on-site. Plus, you may think, it's not like there's a big price difference. Well, think again. Based on our data, grabbing a car from the airport versus picking up in the city could actually cost you more.
Based on searches from April to September 2021, renting a car (domestically) was 8% cheaper when picking up from a city as opposed to the airport. However, the real cost difference depends on location. For example, airport car rentals were 25.5% more expensive in Massachusetts but 3.2% less expensive in Delaware or Kansas*.
Our advice? Look before you book.
Based on this info, we recommend booking a car from a city agency versus an airport agency if you're looking to save some cash money. Even better? You can compare prices using our rental car search tool – just be sure to explore your options ahead of time. The earlier you book, the better the savings.
States with the most and least expensive car rentals
Most expensive airport rentals
Massachusetts: Airport rentals were 25.5% more ($129.34 vs. $103.03)
South Carolina: Airport rentals were 21.5% more ($139.50 vs. $114.82)
Rhode Island: Airport rentals were 20.1% more ($114.33 vs. $95.16)
Oregon: Airport rentals were 18.6% more ($115.90 vs. $97.70)
South Dakota: Airport rentals were 16.6% more ($194.97 vs. $167.28)
Least expensive airport rentals
Delaware: Airport rentals were 3.2% less ($82.64 vs. $85.38)
Kansas: Airport rentals were 3.2% less ($91.48 vs. $94.52)
Minnesota: Airport rentals were 2% less ($108.06 vs. $110.22)
Arizona: Airport rentals were 1.4% less ($108.26 vs. $109.84)
Mississippi: Airport rentals were 0.7% less ($94.08 vs. $94.76)
---
Tricks of the trade
Where we share tips or hacks that might've been missed in your prior KAYAK experience.
Can you fly and keep the planet in mind?
Whether you've seen it in the news or trending on social media, many have been trying to find more resources for how to fly while being mindful of our carbon footprints. If finding greener flight options is important to you, we recommend trying our CO2 sorter.
What's the deal with this search filter? It helps you find ways to fly more sustainably. The CO2 sorter, which officially launched earlier this year, calculates CO2 emissions to help climate-conscious travelers make more sustainable decisions. The CO2 emissions per flight route are calculated based on a number of factors including aircraft type, travel class, passenger load, cargo capacity and more.
Travelers can now sort their flight options by CO2 emissions, price and travel time for a more comprehensive search experience. Ready to take this filter for a test-drive? Use our guide to finding a greener flight.
---
Wish we were here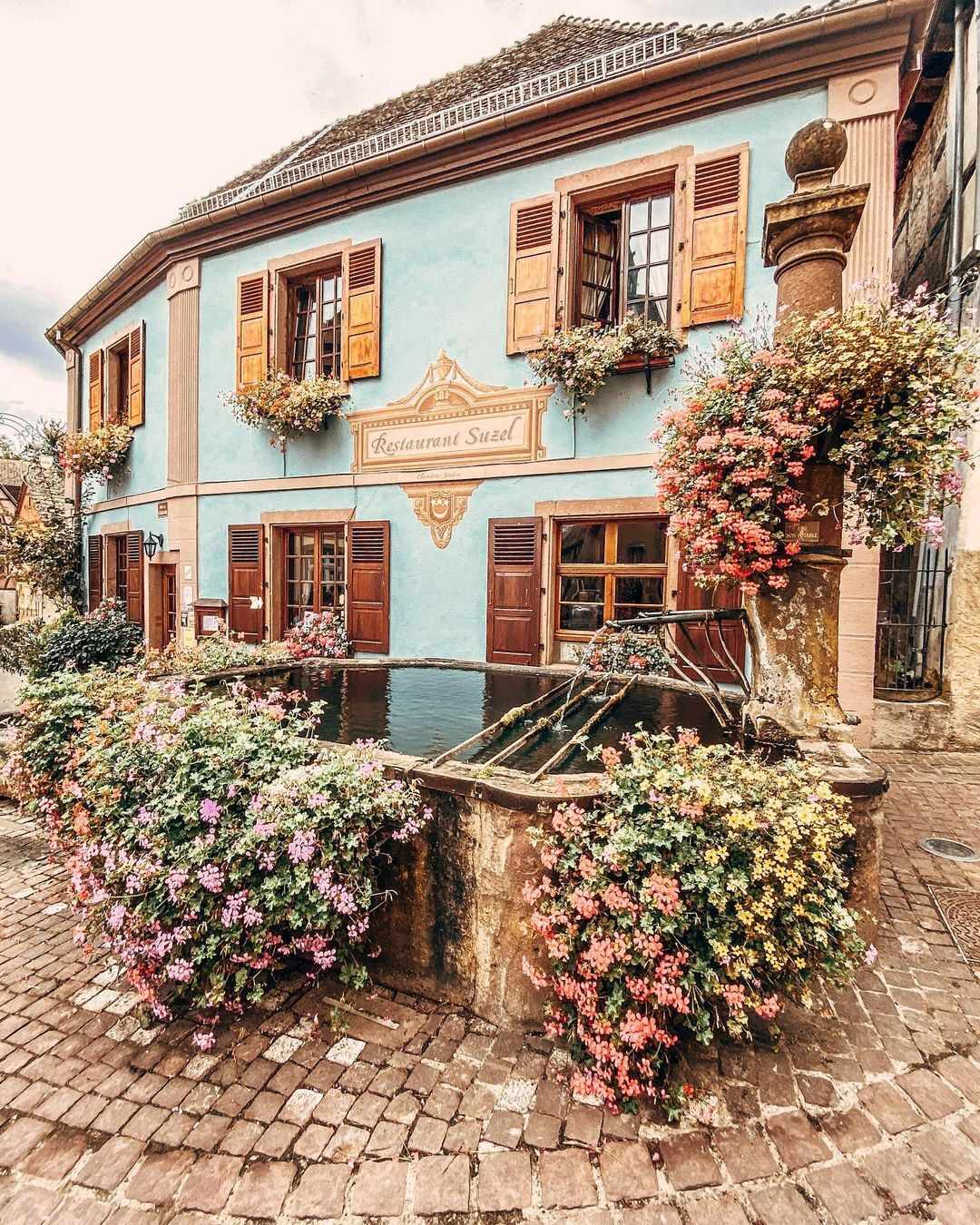 Shoutout to @swissexpats for this photo of Alsace, France.
We love to see where KAYAK takes you, use #KAYAKPicks when you post to be featured.
---
Links in this Newsletter are for informational purposes only, and there is no affiliation, sponsorship, or endorsement by or with KAYAK Software Corporation whatsoever.
*Methodology: Searches on KAYAK.com (US) were conducted between April 1 and September 30, 2021 for travel at anytime. Looking at rental car pickup in city vs airport.