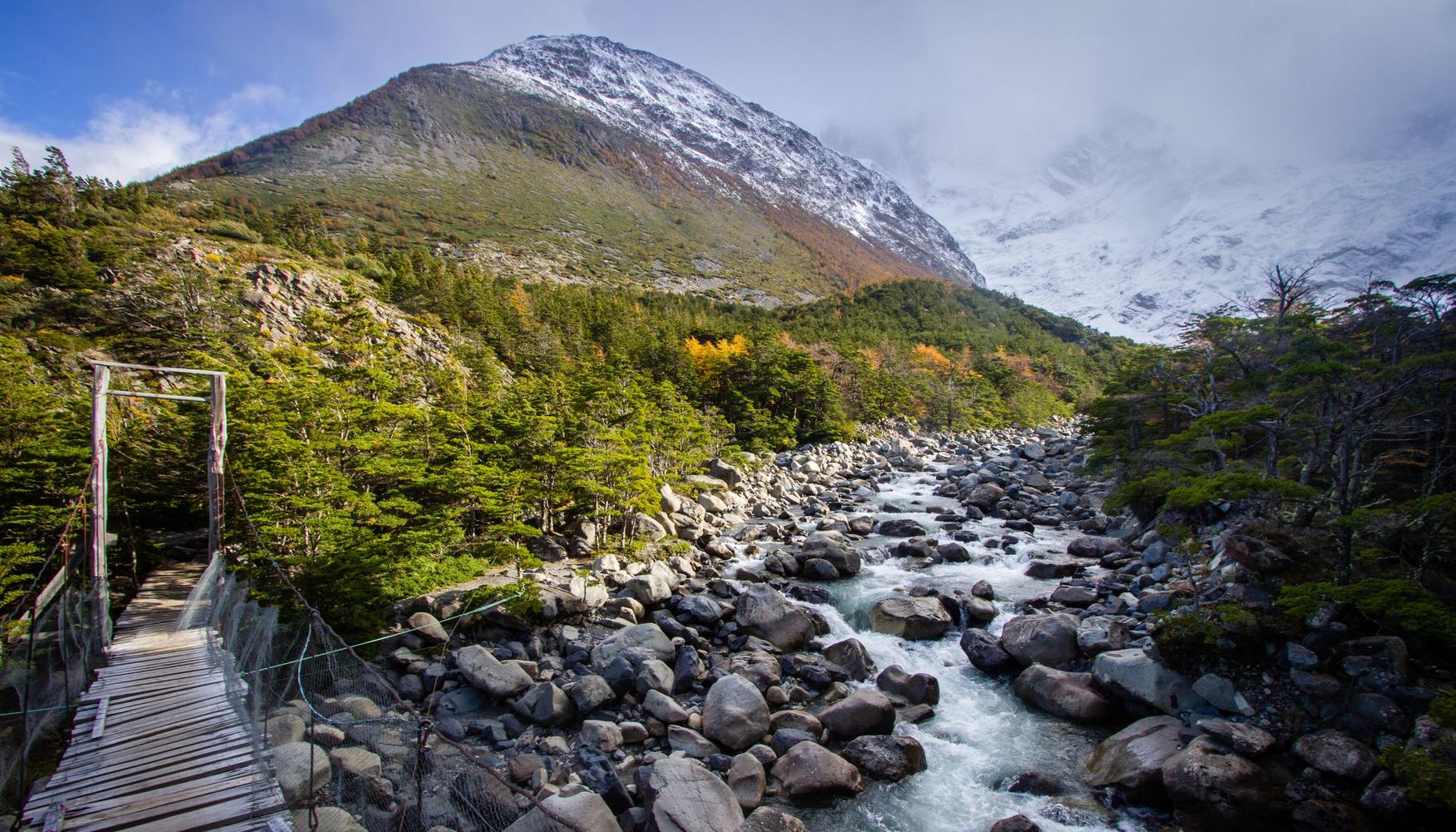 You're Going to Love Pucon
Pucon is popular as a base for many hikes and tours around Chile's southern lake district. The city also offers great views of Volcan Villarrica.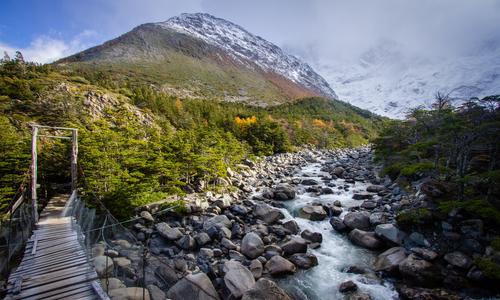 Top 5 Reasons to Visit Pucon
1. Villarrica
One of the most popular sites in the area, this active volcano rises up above the lake and is a popular hiking spot among tourists.
2. Caburgua Lake
This lake with natural hot springs just 14 miles outside of Pucon is a perfect place to relax, and is surrounded by natural forest scenery.
3. Trancura River
Try white water rafting with third- and fourth-level rapids, depending on your abilities and courage.
4. Espacio Cóndor Blanco Pucón
This cultural center offers classes, seminars, and artistic exhibitions put on by the local Pucon community.
5. Horseback Riding
Take the scenic route around Villarrica with a guided tour from Campo Antilco.
What to do in Pucón
1. Rise To The Top
The Volcán Villarrica, one of Chile's most active volcanoes, rises above Lake Villarrica in the Villarrica National Park. During the summer, visitors can take guided walking or helicopter tours of the site. One of the few volcanos in the world to have a lava lake in its crater, the Volcán Villarrica features incandescent eruptions and lava flows. Monitored by the Deep Earth Carbon Degassing Project, the volcano last erupted in 2015.
2. Relax In The Hot Springs
Located within the Villarica National Park, the Termas Geométricas provide a spectacular outdoor spa. Designed by architect Germán del Sol, the hot springs are built from wood and other noble materials. Rising from the Aihué stream, which supplies the water, the Termas Geométricas also feature a wooden footbridge that traverses the spa and can be used to view the spectacular ravine below. Ideal for weary travelers looking to relax, the site offers lockers, changing rooms and towels, among other amenities.
3. Observe The Protected Wildlife
Situated at the foot of the Andes, the Huerquehue National Park is a temperate rainforest between the Villarrica National Reserve and the Hualalafquén National Reserve. Stretching over 48 square miles, the park, which was founded in 1967, features a stunning selection of prehistoric Araucaria forests and crystalline lakes. Among the protected species in the park, visitors can observe kodkods, pudú deers, long-clawed mice, Andean foxes, peregrine falcons, condors, Magellanic woodpeckers and black-necked swans, among others.
4. View The Spectacular Falls
The Ojos del Caburgua waterfalls, which reach 66 feet in height, are surrounded by lush vegetation. The waterfalls originate from Lake Caburgua. The three cascades can be accessed through several connecting trails, or by car, bicycle or boat. The turquoise blue water is notably cold but immensely beautiful. Surrounded by oak, chestnut, myrtle and Chilean fire trees, the waterfalls are a photographers dream come true.
5. Reenergize By The Lake
The Plaza de Armas de Pucón, a town square that was recently renovated, offers an open area for visitors to relax. The largest plaza in Chile, the square, which resembles a park, has ample green spaces and a lake. The pathways are ideal for exploring and viewing the numerous carved wooden sculptures and statues. Visitors can also enjoy kayaking or simply taking a ferry tour of the lake. In summer, the plaza features entertainment for all ages, as well as arts and crafts fairs.
When to Visit Pucon
The tourist high season is between December and February, when there are more transportation routes to the city and the weather is less rainy and humid.
How to Get to Pucon
Plane
The closest airport is La Araucanía International Airport (LCO) in Temuco, about 55 miles from Pucon. Generally, however, the airport is only reachable via domestic connections after first flying into Santiago. Outside of tourist season (December-February), there are also less flights to Pucon.
Train
Train services to nearby Temuco have been suspended. Due to the amount of connections required, we instead recommend that you take a bus between Pucon and other Chilean destinations.
Car
Follow the seven road tolls along Ruta 5 from Santiago to reach Pucon in eight hours.
Bus
Buses to Pucon are the cheapest and most common way to arrive in the city. Jac, Condor Bus, and Turbus are the biggest bus companies. The journey from Santiago takes 11 hours and costs CLP$20,900.
Airlines serving Pucón
Show more
Where to Stay in Pucon
Hotel Antumalal is a relaxing oasis with five hectares of private gardens and charming decor. Gran Hotel Pucon is another option located right along the lakefront with views of Villarrica.
Popular Neighborhoods in Pucon
Villarrica - minibuses will take you on the 20-minute journey to nearby Villarrica, the town after which the looming volcano is named.
Peninsula - this residential area is popular for its golf course with views looking out to Villarrica volcano.
Huerquehue National Park - located at the foot of the Andes, this park's many trails, waterfalls, and lakes are the biggest tourist attraction in Pucon.
Where to stay in popular areas of Pucón
Most booked hotels in Pucón
How to Get Around Pucon
Public Transportation
Due to the town's small size and rural location, public transportation other than taxis and long-distance buses are close to non-existent.
Taxi
Taxi tariffs start at CLP$1,500. Taxis are abundant throughout the city and can take you to neighboring towns. A ride between cities will cost you roughly CLP$8,000.
Car
Daily rental car prices start at CLP$10,000 and can be picked up from the train station, airport, or several Villarrica locations.
The Cost of Living in Pucon
Shopping Streets
Fresia Street is the main tourist thoroughfare, selling everything from Patagonia outdoor gear to Mapuche handicrafts. O'Higgins offers more tourist souvenirs and t-shirts, with recognizable international brands and stores.
Groceries and Other
Supermercado Eltit and Lider are the two main grocery markets. A dozen eggs costs CLP$1,800.
Where to Eat in Pucon
La Maga serves traditional Chilean and Argentinian fare and is a meat-lovers paradise, offering steak, BBQ, and other delicacies. Dinner prices for two are CLP$20,000.