Even when on the road, travelers want to feel at home, making vacation rentals a popular way to experience a city that goes beyond the traditional hotel stay. To help travelers find what they need, we search over 400,000 instantly-bookable vacation rentals. Whether you'd like to float on a houseboat or sleep in a beach-side villa, you can find these options and more right on KAYAK.
To start, we combed through our site to find 10 incredible stays that combine local tradition with modern amenities. Each home offers a unique escape that lets you stay without feeling like a tourist.
10 Incredible Vacation Rentals on KAYAK:
1. Mielno, Poland: Houseboat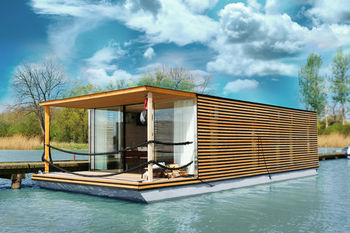 Float on a serene lake in Mielno, Poland, a waterside town 6 hours from Warsaw. This houseboat features a sleek design and modern amenities such as a kitchenette and private deck. Spend your days on the beach or visit the downtown shops whose facades resemble traditional Bavarian architecture, as the village was once part of Germany.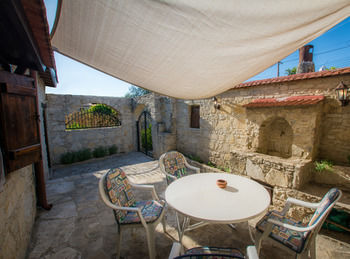 The stone walls of this holiday home have stories to tell. Here, ancient architecture is married with contemporary convenience. Located in Silikou, you're close to Mount Olympus and the Limassol District's famous vineyards. At night, crack open a bottle and relax under your canopied terrace for some much-needed R&R.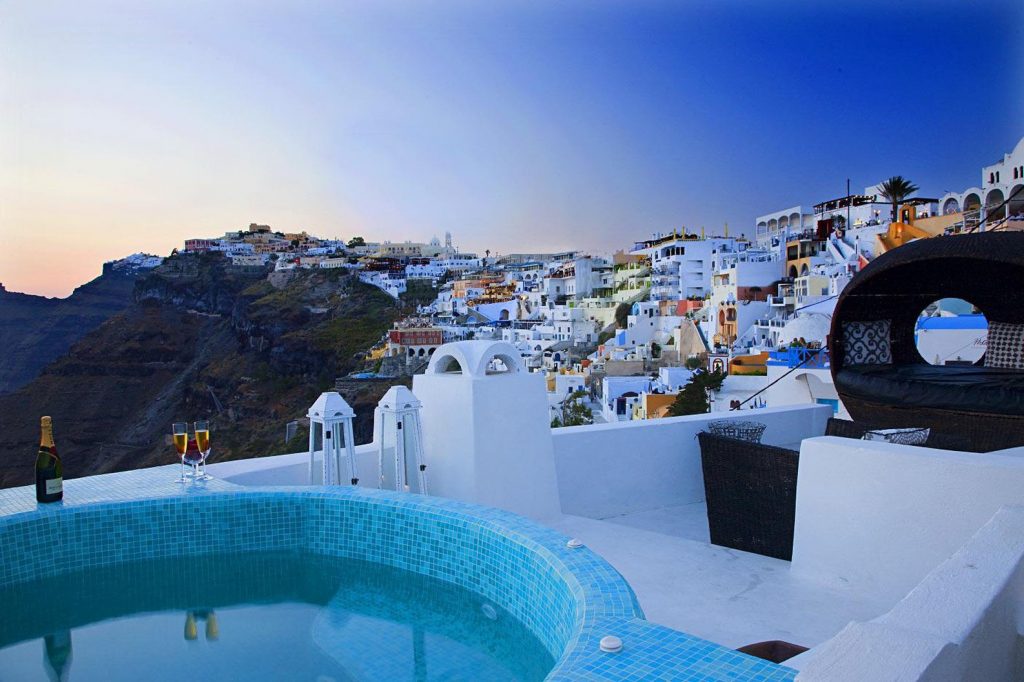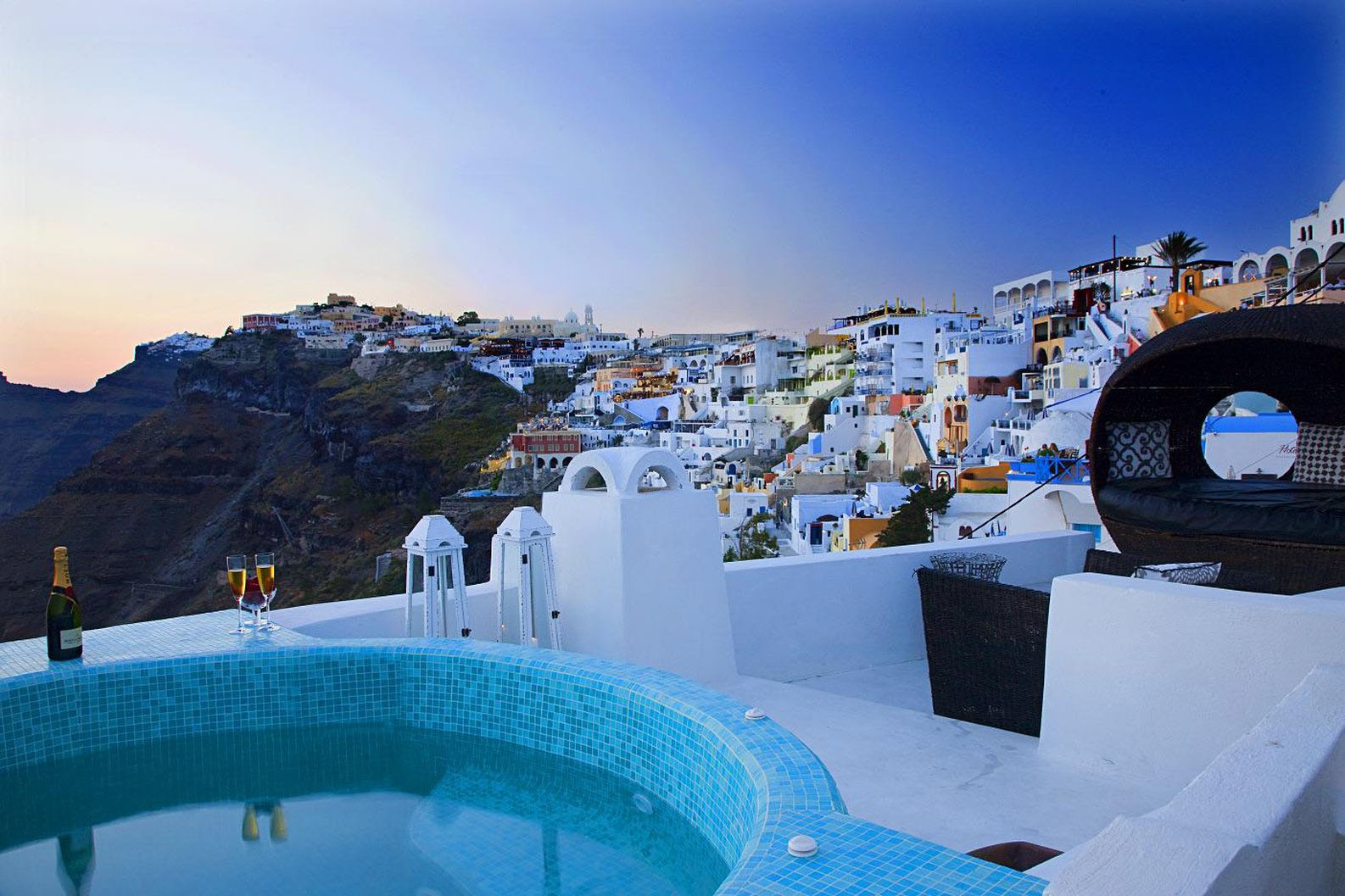 In a home fit for the gods, you have plenty of options to relax. Crack open a bottle of local Assrytiko wine on the rooftop tub or stretch your legs and  explore the nearby ruins of Ancient Thira. The guest apartments in this clifftop villa offer privacy and luxury and are sure to put your mind at ease as you overlook the Aegean Sea.
4. Suffolk Park, Australia: Beach Chalet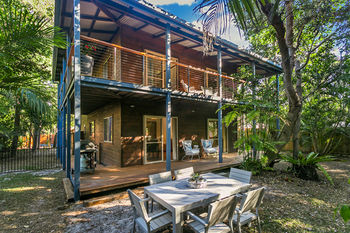 Grab your surfboard for a stay at this Instagram-worthy getaway. The design of the chalet complements the surrounding environment while maintaining modern comforts. Head directly to the beach or read in the shade of the palm canopy.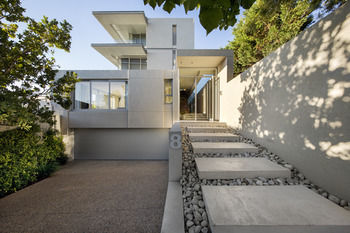 Whether you like your martini shaken or stirred, this luxurious villa can help you live out all your secret agent fantasies. Sleek in design with high-tech touches, you're graced with sights of nearby Camps Bay Beach. Take luxurious living up a notch with an on-site massage and complimentary continental breakfast.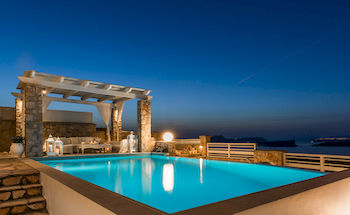 Prepare for an extravagant stay in one of Santorini's legendary sun-bleached houses. This holiday villa offers a private pool and spa-grade tub. Relax on the patio and look out over the Aegean or head into town for an ouzo at the Theofanis Family Tavern and hobnob with the locals.
7. Puerto Vallarta, Mexico: Beach Villa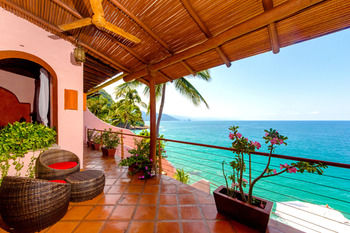 Vamos a la playa, we say. This waterfront villa (that comes with a pool in case you're not a "beach person") is the perfect escape to find your zen. A ground floor bar/lounge will let you chat with locals, but you can always escape to your private terrace for some solitude.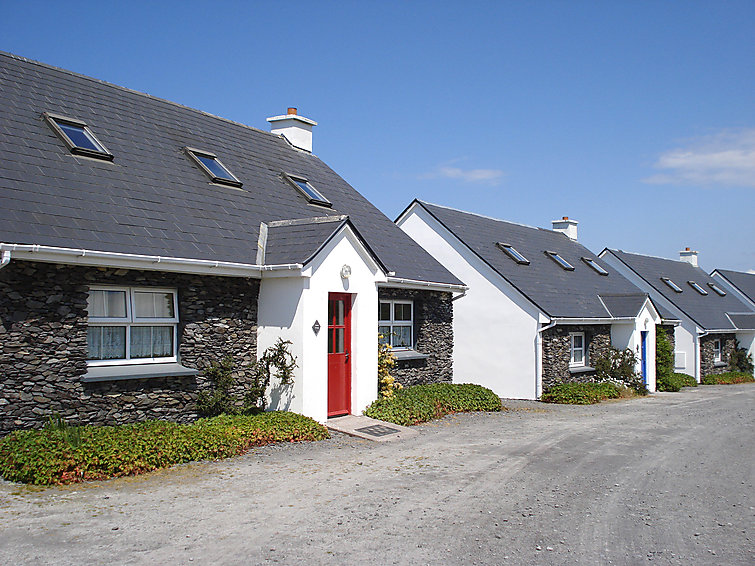 Right out of a storybook, these Irish cottages will have you thinking of faeries and other magical creatures. Located in the town of Portmagee, you're close to the cliffs and the Skellig Islands, so take advantage of the sight-seeing tours and boat rides along the coast.
9. Waiheke Island, New Zealand: Dome House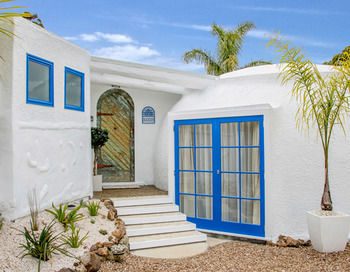 Appearing like a white bubble out of the ground, this futuristic dome-house manages to let the outside, in. Sloping white walls with lots of natural design touches and an outside patio help you live the island life (even if only for a week). Head to the beach and sit outside at Charley Farley's for a burger and brew.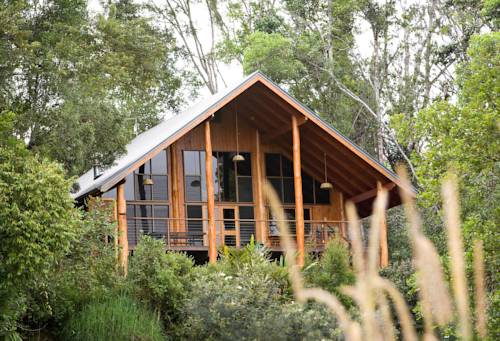 If the treehouses of our childhood were this good, we'd never live anywhere else. In the middle of a wildlife sanctuary, you can get in touch with nature through excursions on forest floor. Then, retire to your canopy bungalow with its free wifi and sit by the fire in your private guest apartment to blog about your stay.
Whatever style of stay you're looking for, you can find it on KAYAK. To begin your search, check out KAYAK Rentals.