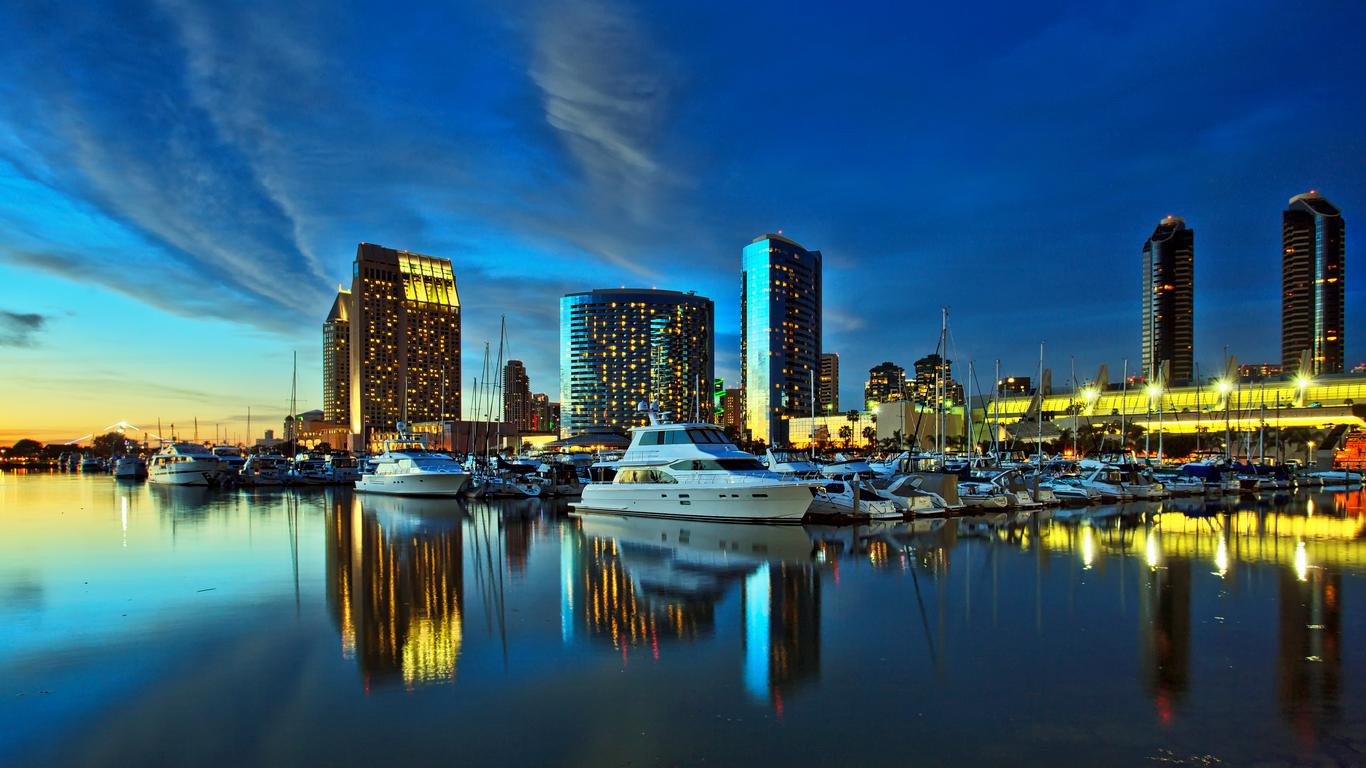 Plan your trip and avoid the crowds to get the best deal when traveling by train from Los Angeles to San Diego. You'll find that Fridays and Sundays are generally the busiest travel days for the Pacific Surfliner route that connects the two cities. These peak travel days also tend to bring higher fares. If you have a flexible travel plan, consider riding mid-week when the trains are least crowded to get great train ticket deals.
Union Station is the popular departure train station for trains from Los Angeles to San Diego. The station includes restrooms, an Amtrak Metropolitan lounge area, and payphones. Most trains on this route arrive at Santa Fe Depot in San Diego, which has an enclosed waiting area, restrooms, and vending machines.
When packing for your train trip, make sure you know about luggage limits onboard. Most Amtrak Pacific Surfliner trains from Los Angeles to San Diego do not offer checked baggage service, so you will have to carry your bags with you when boarding the train. You can take two personal items weighing 25 pounds or less and two carry-on bags up to 28x22x11 inches and 50 pounds.
Consider which class you'd like to travel in before selecting a train ticket from Los Angeles to San Diego: unreserved coach or business class. Unreserved coach lets you ride on any train journeying from your origin to your destination; hence, you have the flexibility to hop on a train other than the one you selected if your travel plans change. When it comes to business class reservations, you'll have guaranteed seating on the train you select.
25% of our users found round-trip train tickets from Los Angeles to San Diego for $73 or less.
You will generally catch the best train deals if you travel in the afternoon.
The cheapest train from Los Angeles to San Diego was found 12 days before departure, on average.
Book Amtrak tickets from Los Angeles to San Diego (round-trip)
Search by stops
Search by train company
Book Amtrak tickets from Los Angeles to San Diego (one-way)
Search by stops
Search by train company