You're Going to Love Batam
Batam has experienced dizzying growth in recent years, becoming one of Southeast Asia's largest resorts. With its beaches, casinos, bars, and activities, Batam is a great Indonesian destination.
Top 5 Reasons to Visit Batam
1. Fantastic Nightlife
Batam attracts thousands of weekend visitors from Malaysia and Singapore (which are both 20 miles away). Bars like Brewsky & Co and Socialites Crib ensure that it's a buzzing party town.
2. Discount Shopping Opportunities
Batam is a Special Economic Zone, which means low tariffs and shopping bargains. Nagoya Hill Mall offers some of the cheapest designer clothing on the planet.
3. Plenty of Activities for Everyone
Visitors can pick from a plethora of activities, from go-karting and water-skiing to water parks and fishing.
4. The Beautiful Beaches of Barelang
Just south of Batam itself lies Barelang, an island with hundreds of beaches and miles of cycling paths. If you want tropical seclusion, you can find it here.
5. Excellent Dive Sites
See the majestic corals and wrecks around Batam at sites like the Lingga Archipelago, where sunken Japanese "Zero" planes have been uncovered.
What to do in Batam
1. Veggie Delights And Bad-Ass Buddhas
Batam may be a pleasure island, but it has a spiritual side too, as this engaging Buddhist temple complex demonstrates. One of the largest Buddhist temples in all of Indonesia, the Maha Vihara Duta Maitreya Temple occupies 4.5 hectares of the city center. Its pride and joy is definitely the impressive five meter tall Maitreya Buddha, but look out for the other eight Maitreya statues spread out across the courtyard. And you can't miss the aroma of the excellent vegetarian canteen, which serves up healthy meals to all who visit.
2. A Tiny Jewel With Oversized Importance
Penyengat Island lies just off Pulau Bintan island and is a little gem. It may only be around 1.5 square miles in extent, but it crams a lot into that small area. On one hand, there's the tomb of Raja Ali Haji, one of the intellectual fathers of the Indonesian nation, and there's the Yellow Mosque, whose walls are fortified with egg shells. But the main attraction is the setting. By all means sunbathe throughout the day, but be there for some of the most gorgeous sunsets anywhere on earth.
3. Inflatable Adventures And Total Relaxation
Quite possibly the most appealing beach on an island full of appealing beaches, Nongsa beach can be found on the northeastern tip of Batam Island. It's lined with hotels, as you might expect, but that doesn't mean it's jam-packed and unpleasant. In fact, Nongsa has managed to retain its pure white sands remarkably well, along with a laid-back vibe. There are plenty of nearby attractions as well, including Aqua Adventure Track, at the northern end of the beach, where massive inflatable structures provide a wild play environment for all ages. You can enjoy a raucous or peaceful day out - that's the beauty of Nongsa.
4. A Powerful Monument To War's Victims
In the 1970s, Batam became a transit point for refugees fleeing the aftermath of the Vietnam war. Galang was the center of the island's refugee community, housing 250,000 people in total and sprawling over 80 hectares. The Vietnamese boat people have come and gone, but the camp still remains, and touring it is a fascinating experience. If you can tolerate the monkeys that roam around the complex, you'll find gently crumbling houses built by refugees, as well as monuments to fallen heroes and a beautiful church, which helped keep spirits high in the face of adversity.
5. Bringing Batam Together In Style
It's no exaggeration to say that Barelang Bridge has transformed Batam completely. Completed in 1997, it connects the islands of Batam, Rempang, and Galang (hence "Ba-re-lang") and actually consists of a chain of six bridges. However, the star of the show is the stunning Tengku Fisabilillah bridge, a cable-stayed creation which elegantly connects Tonton island with Batam. Evening is the time to wander over, as the bridge makes a great complement to the sinking southeast Asian sun.
When to Visit Batam
The best time to visit is probably the "dry" season between February and September. At other times, expect torrential downpours at any moment.
How to Get to Batam
Plane
Hang Nadim International Airport (BTH) has a wide range of regional connections. Expect a taxi to the center of town to cost around Rp30,000.
Car
If you are driving from the airport, take Jl. Hang Tuah and turn right onto Jl. Sudirman. Then turn left on Jl. Ahmad Yani and follow that road into Batam city.
Boat
You can catch ferries from Sumatra, Johor Bahru, or Singapore that dock at Sekupang. From there, it will be a Rp25-30,000 taxi ride to Nagoya or Batam city.
Airlines serving Batam
Show more
Where to Stay in Batam
Batam has a massive variety of hotels. Some of the very best include the Montigo Resort in Nongsa, the Swiss-Belhotel Harbor Bay, and the Radisson Golf and Convention Center in Nagoya.
Popular Neighborhoods in Batam
Nagoya - this is the main tourist center of Batam and home to most of the island's hotels. Highlights include Nagoya Hill Mall and the massive Ocarina water park.
Batam Center - the island's political hub, Batam Center has an enormous shopping center (the Mega Mall), and is well situated to see the whole island.
Sekupang - the major port on Batam, Sekupang is the island's golfing center, with courses like Indah Puri and Batam Hills, and is very convenient for ferry passengers.
Where to stay in popular areas of Batam
Most booked hotels in Batam
How to Get Around Batam
Public Transportation
There's a limited public bus service between Batam Center and Sekupang, which costs Rp4,000 per journey.
Taxi
Taxis are a popular way to get around Batam. Prices vary, and it's advisable to agree on a price before you travel. Expect to pay around Rp50,000 to get from Batam Center to Nagoya and Rp25,000 to get from Sekupang to either Nagoya or Batam Center.
Car
Driving is a good alternative to taxis. Rental options include Rental Mobil and Avis, and rates can be as little as Rp70,000 per day.
The Cost of Living in Batam
Shopping Streets
Both the Mega Mall in Batam Center and Nagoya Hill are massive shopping complexes, with hundreds of apparel, electronics, and jewelry stores.
Groceries and Other
Supermarkets on the island include Carrefour and Giant Express. Prices aren't high. Expect to pay around Rp15,000 for 12 eggs.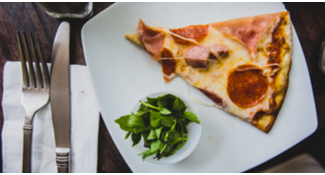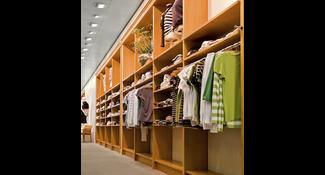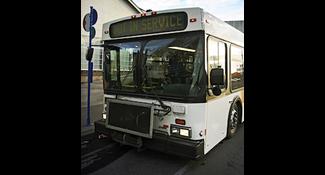 Single public transport ticket
$0.45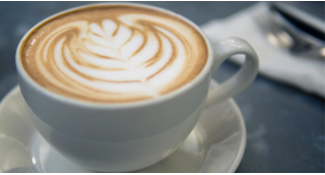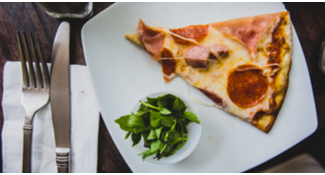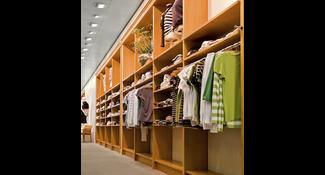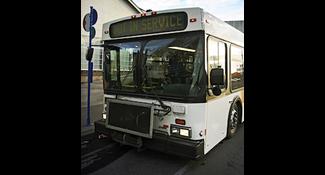 Single public transport ticket
$0.45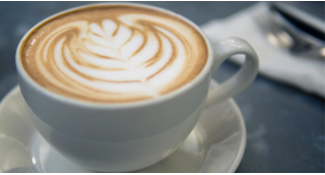 Where to Eat in Batam
For great Singaporean food, head to Golden Prawn, try the Malaysian noodles at Ayam Penyet Ria, or enjoy meat-free curries at Rumah Makan Vegetarian. Prices should be around Rp45,000.