You're going to love Bogotá
Set in a spectacular cradle high in the Andes mountains, Bogota is a gorgeous capital city. From the colonial architecture of La Candelaria to the chic bars of Zona Rosa, every neighborhood in Bogota is alive with a very special kind of energy.
Bogotá is great for culture, art & sightseeing.
Hacker Tip
Fuel up with a cup of Colombian coffee before spending the day walking the cobblestone streets of La Candelaria. Love gold? There's a museum for that! The Museo del Oro is home to more than 30,000 pieces of gold.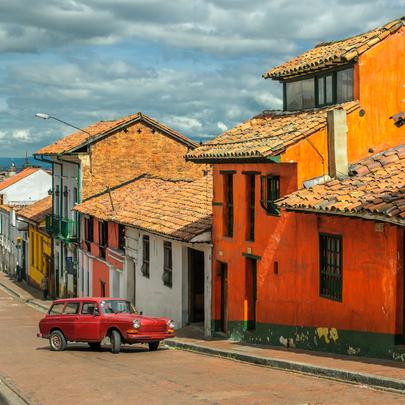 3634.91
Colombian Peso equals $1 USD
Check out the Bogotá city guide
Getting to Bogotá
Fly into Bogota el Dorado airport and you're less than 10 miles from downtown, but with traffic, the drive can take an hour. Taxis are an option, but there's also a free airport bus that will drop you at the bus station, where you can connect to other areas of the city for a small fare.
Median airfare by month
$471
Median airfare from United States to Bogotá in January
Median airfare by time before departure
$498
Median airfare 1 month before departure date
Search flights to Bogotá
Staying in Bogotá
All types of travelers will find something to like about Usaquen. It offers a mix of upmarket hotels and cheaper hostels, nice restaurants and tasty street food stalls – plus a local flea market held each Sunday, where you can grab a quick bite and local souvenirs.
Median hotel rate by month
$66
Median January hotel rate
Median hotel rate by night
$57
Median Sunday hotel rate
See all Bogotá hotels
When in Bogotá
Must-see in Bogotá
La Candelaria
Monserrate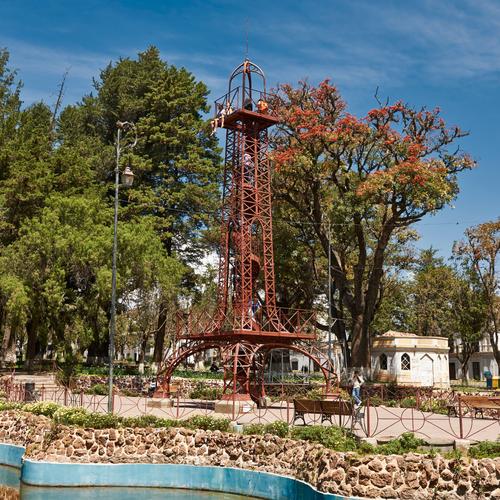 Parque Metropolitano Simón Bolívar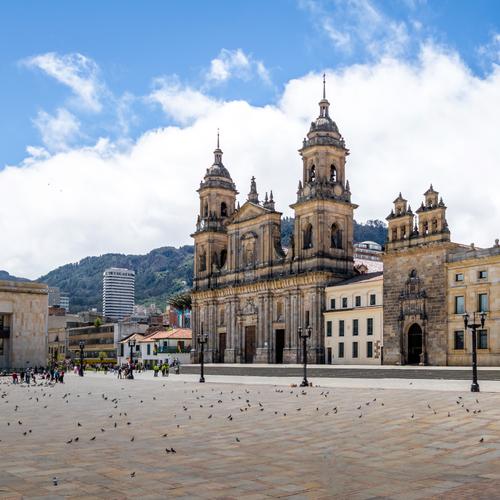 Plaza de Bolívar
Weather in Bogotá
54°
Average temperature in January
Eating in Bogotá
What should you order while you're in Bogotá?
Feeling adventurous? Homigas culonas (big ants) can be found by the packet in the Candelaria area. If that's out of your comfort zone, grab a cup of hot chocolate served up with an unexpected surprise. In Bogota, it's customary to add a chunk of soft cheese.
What you'll expect to pay (USD)
10%
Standard tip for good service
methodology