You're going to love Fez
Fes was the medieval capital of Morocco and dates from 789 AD. It is home to the world's oldest university and is home to the best preserved old city in the Middle East and North Africa.
Fez is great for culture, art & sightseeing.
Hacker Tip
Take a cooking class or workshop from a local artisan to try your hand at brass etching, bookbinding, drum making or more. While you can book this in advance, you can also find these experiences at local riads.
2nd
largest city in Morocco
9.47
Moroccan Dirham equals $1 USD
Check out the Fez city guide
Getting to Fez
The distance from Fez-Saïss Airport to the Medina is around 10 miles, which is a 40-minute drive. While a bus is available, it will only take you as far as the train station, which is still a distance from the medina. You can hire transport or take a petit taxi to get to the old town for less than $2.
Median airfare by month
$477
Median airfare from US to Fez in January
Median airfare by time before departure
$999
Median airfare 1 month before departure date
Search flights to Fez
Staying in Fez
If you want to truly immerse yourself in the culture of Fez, staying in the Medina is your best bet. Spend at least one night in an authentic riad in the Medina, which will also put you close to the main attractions.
Median hotel rate by month
$46
Median January hotel rate
Median hotel rate by night
$57
Median Sunday hotel rate
See all Fez hotels
When in Fez
Must-see in Fez
Medersa Bou Inania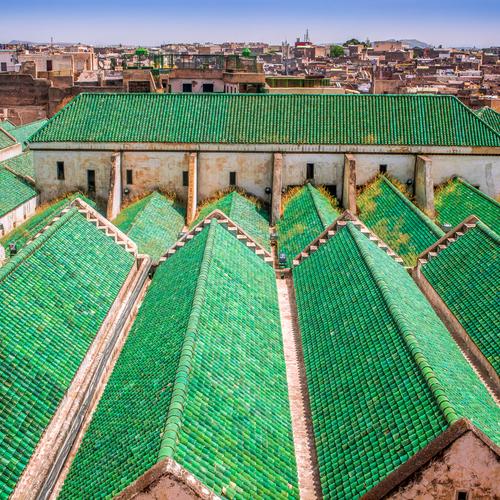 University of Al-Karaouine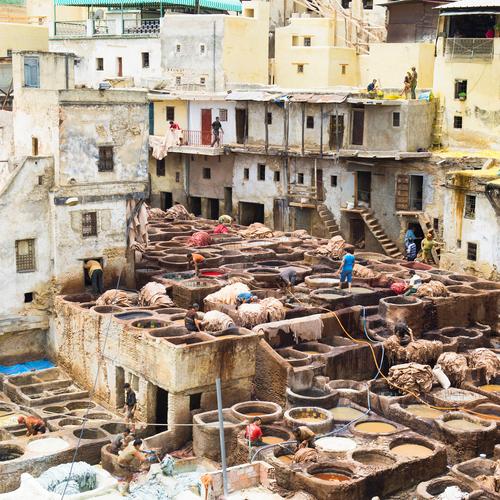 Fes el Bali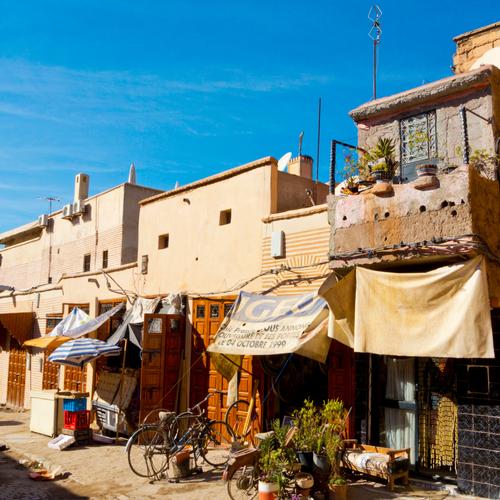 Mellah
Weather in Fez
48°
Average temperature in January
Eating in Fez
What should you order while you're in Fez?
Try tagine – these slow-cooked stews are cooked in a cone-shaped clay dish (which gives the dish its name). Thes meals are savory and sweet and the cooking style makes for incredibly tender meat.
What you'll expect to pay (USD)
10%
Standard tip for good service
methodology