You're going to love Rio de Janeiro
Best known for Carnival, Rio is also a city of fabulous beaches, beautiful people, fine dining, and music and dance. The samba beat is the soundtrack to this glorious South American hotspot.
Rio de Janeiro is great for culture & adventure.
Hacker Tip
A visit to the top of Corcovado Mountain and the iconic Christ the Redeemer statue is a must. While the hike is worth it, keep in mind it's a challenging trail. You can also reach the top via train or marked vans. Be sure to bring cash, there's a cash-only entrance fee at the top.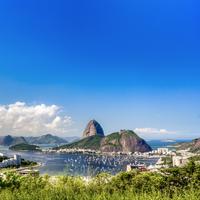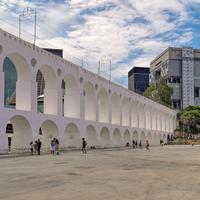 2nd
largest city in Brazil
4.18
Brazilian Real equals $1 USD
Check out the Rio de Janeiro city guide
Getting to Rio de Janeiro
The fastest option is to arrive via Galaeo International Airport, which sits just over 10 miles from the city. Find a taxi offering a flat fare instead of a metered ride, or consider using your rideshare app, which may be a bit cheaper.
Median airfare by month
$962
Median airfare from US to Rio de Janeiro in January
Median airfare by time before departure
$980
Median airfare 1 month before departure date
Search flights to Rio de Janeiro
Staying in Rio de Janeiro
Looking to samba the night away? Lapa is the neighborhood for you. You'll find traditional bars, live music and dance halls in close proximity.
Median hotel rate by month
$149
Median January hotel rate
Median hotel rate by night
$109
Median Sunday hotel rate
Trending Rio de Janeiro hotels
See all Rio de Janeiro hotels
When in Rio de Janeiro
Must-see in Rio de Janeiro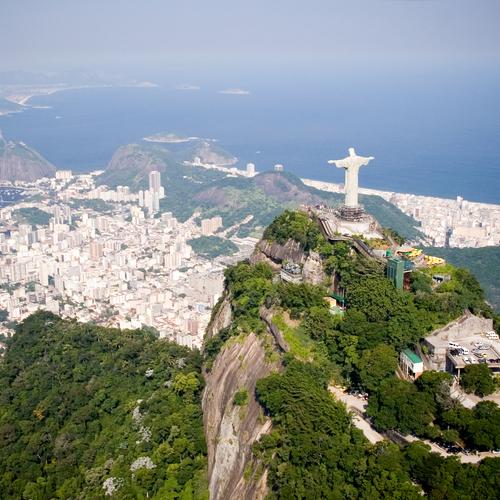 Cristo Redentor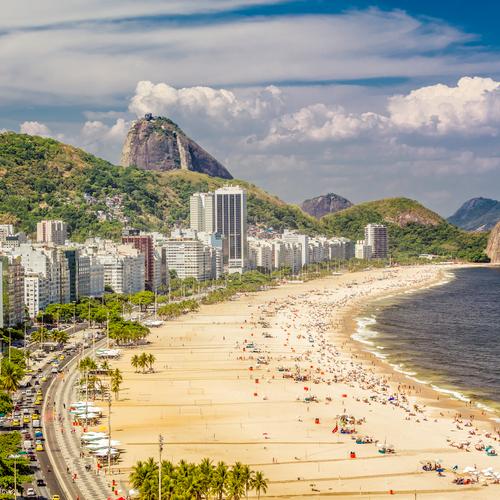 Copacabana Beach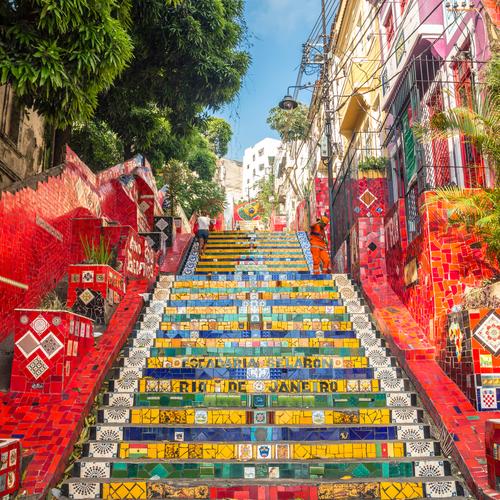 Escadaria Selarón
Jardim Botânico do Rio de Janeiro
Weather in Rio de Janeiro
81°
Average temperature in January
Eating in Rio de Janeiro
What should you order while you're in Rio de Janeiro?
Keep an eye out for food vendors selling sardines, freshly fried with a little salt and lime. Beachside vendors also serve up popcorn made with bacon or caramel.
What you'll expect to pay (USD)
10%
Standard tip for good service
methodology