You're going to love Santiago
Santiago is the capital city of Chile and both its cultural and economic center. It has a great calendar of events and buzzes with theaters, restaurants, and bars. Situated in the middle of the country, it also provides a great base from which to explore the stunning landscapes of Chile.
Santiago is great for culture & art.
Hacker Tip
Check out the Mercado Central, a popular street market right in the city center and ranked the 5th best market in the world. Love poetry? You'll also want to visit La Chascona, where Pablo Neruda once lived.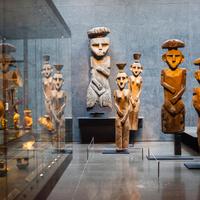 775.28
Chilean Peso equals $1 USD
Check out the Santiago city guide
Getting to Santiago
Taxi or rideshare app may be your best bet for travel from the airport. If you go the taxi route, use EasyTaxi – keep an eye out for the blue or yellow markings. A fare from Santiago Airport to downtown should cost around $20. Carry Chilean pesos and be prepared to pay in cash.
Median airfare by month
$928
Median airfare from US to Santiago in January
Median airfare by time before departure
$951
Median airfare 1 month before departure date
Search flights to Santiago
Staying in Santiago
Stay in Barrio Bellavista and immerse yourself in the bohemian atmosphere, complete with local boutiques, avant-garde galleries, bars and tons of restauarant options.
Median hotel rate by month
$97
Median January hotel rate
Median hotel rate by night
$66
Median Sunday hotel rate
See all Santiago hotels
When in Santiago
Must-see in Santiago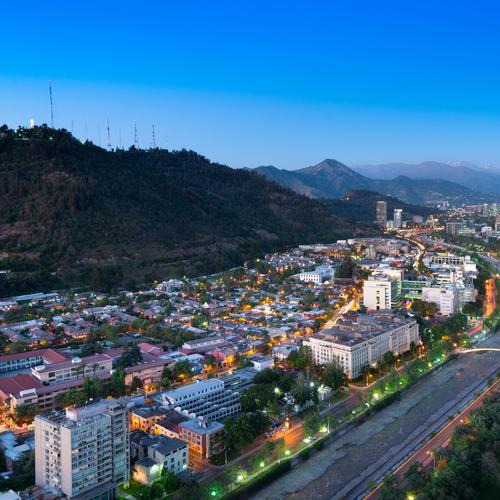 Bellavista
Santuario del Cerro San Cristóbal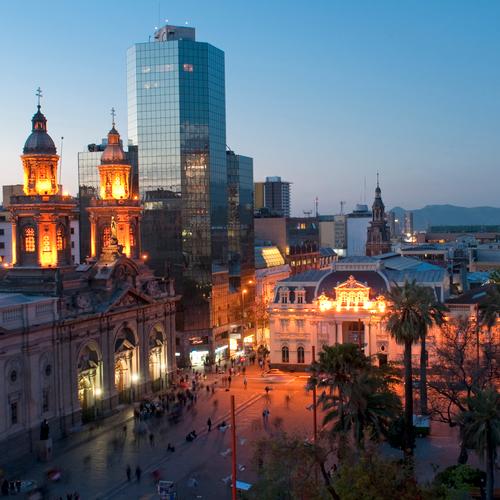 Plaza de Armas
Sky Costanera
Weather in Santiago
70°
Average temperature in January
Eating in Santiago
What should you order while you're in Santiago?
El Completo, Chile's take on the hot dog variation, is sold by street vendors all over the city. It's typically topped with sually served with chopped tomato, avocado, mayonnaise, sauerkraut, Chilean chili and cheese. Keep in mind it's often twice as big as the American version.
What you'll expect to pay (USD)
10-15%
Standard tip for good service
methodology