You're going to love Trinidad and Tobago
There's something for everyone. Get a city vibe in Trinidad's Port of Spain or get your relaxation on at the palm-tree lined beaches of Tobago.
Trinidad and Tobago is great for beach, nature & relaxation.
Hacker Tip
Trinidad & Tobago are 2 islands with 2 very different vibes. Tobago is more of the resort experience, while Trinidad has more of a city feel. Take a ferry between the two to experience both.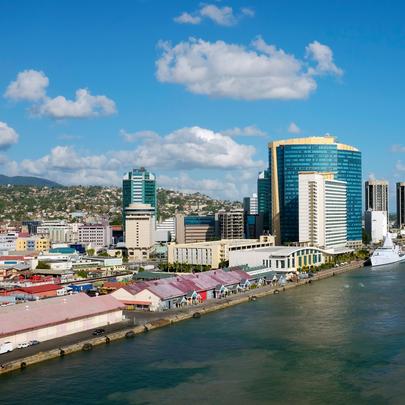 6th
largest Caribbean island
6.62
Trinidad and Tobago Dollar equals $1 USD
Getting to Trinidad and Tobago
Depending on where you plan on spending the most of your time, you can fly into one of 2 international airports in either Trinidad or Tobago. If flying into Trinidad, there's a daily bus service that runs from the airport to Port of Spain for around $4.
Median airfare by month
$441
Median airfare from US to Trinidad and Tobago in January
Median airfare by time before departure
$502
Median airfare 1 month before departure date
Search flights to Trinidad and Tobago
Staying in Trinidad and Tobago
Since many travelers visit Trinidad for business, you'll find many standard business hotels. Although there's also a nature center and lodge, which is a unique alternative. In Tobago, you'll find upscale hotels and cheaper guesthouse options.
Median hotel rate by month
$143
Median January hotel rate
Median hotel rate by night
$140
Median Sunday hotel rate
Trending Trinidad and Tobago hotels
See all Trinidad and Tobago hotels
When in Trinidad and Tobago
Must-see in Trinidad and Tobago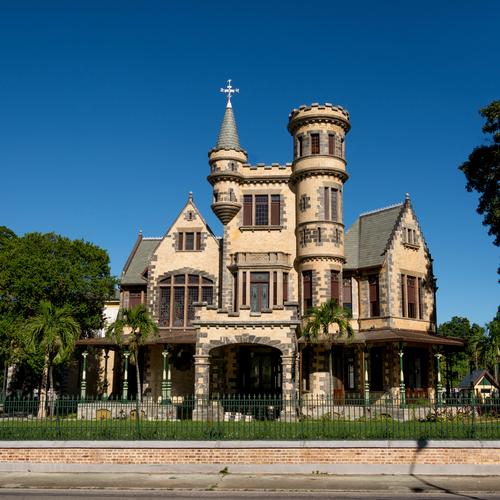 Stollmeyer's Castle
Weather in Trinidad and Tobago
77°
Average temperature in January
Eating in Trinidad and Tobago
What should you order while you're in Trinidad and Tobago?
Do as the locals do and grab doubles for breakfast. This hand-held street food staple of fried flatbread filled with curried chickpeas and herbs is served up with tamarind sauce and chutneys.
What you'll expect to pay (USD)
10-15%
Standard tip for good service
Where to eat in Trinidad and Tobago
See all Trinidad and Tobago restaurants
methodology