You're going to love Ushuaia
One of the southernmost cities in the world, this gateway to the South Pole is often the jumping off point for travelers to Antarctica. But it has enough natural beauty to keep you busy on its own.
Ushuaia is great for nature & adventure.
Hacker Tip
Located on the southern tip of South America, nicknamed the "End of the World," it's also the gateway for most Antarctica cruises. While you're there, tour the Parque Nacional Tierra del Fuego to peep waterfalls, peat bogs and more glaciers.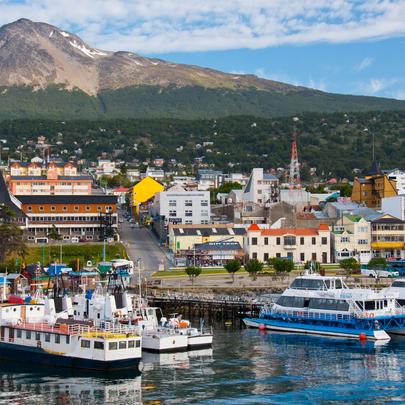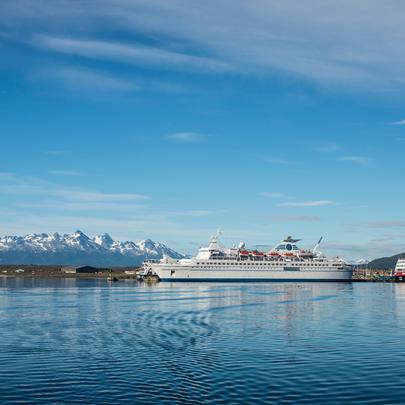 137th
largest city in Argentina
89.82
Argentine Peso equals $1 USD
Getting to Ushuaia
You'll likely fly into Buenos Aires before hopping a connecting flight into Islas Malvinas Airport. Take an inexpensive taxi ride the short distance to downtown.
Median airfare by month
$1,335
Median airfare from United States to Ushuaia in January
Median airfare by time before departure
$1,623
Median airfare 1 month before departure date
Search flights to Ushuaia
Staying in Ushuaia
While it's a fairly small city, there are still lots of places to stay. Choose from being right in downtown, close to shopping and restaurants, or farther out and closer to nature.
Median hotel rate by month
$125
Median January hotel rate
Median hotel rate by night
$258
Median Sunday hotel rate
See all Ushuaia hotels
When in Ushuaia
Weather in Ushuaia
50°
Average temperature in January
Eating in Ushuaia
What should you order while you're in Ushuaia?
Warm up with an El Submarino, Argentinian hot chocolate served up as a glass of steamed milk with a chocolate bar for you to melt into it.
What you'll expect to pay (USD)
10%
Standard tip for good service
methodology