#2 wallet-friendly trips destination
Guadalajara
Mexico
46% less than average North American trip cost
You're going to love Guadalajara
Guadalajara is the second largest metropolis in Mexico and is a fascinating patchwork of neighborhoods, each with their own unique atmosphere and distinct charm.
Guadalajara is great for culture, history & food.
Hacker Tip
All aboard the tequila train! We're not joking. When in Guadalajara there are multiple trains that'll whisk you away on magical day trips to the birthplace of everyone's favorite agave-based liquor.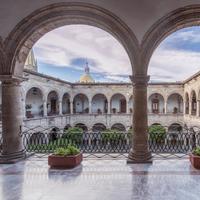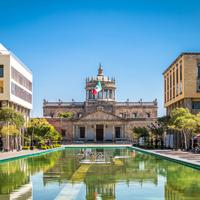 2rd
largest city in Mexico
18.79
Mexican Peso equals $1 USD
Check out the Guadalajara city guide
Getting to Guadalajara
The airport is a short 12 miles south of downtown. Make the trip via taxi, bus or car hire.
Median airfare by month
$308
Median airfare from US to Guadalajara in January
Median airfare by time before departure
$300
Median airfare 1 month before departure date
Search flights to Guadalajara
Staying in Guadalajara
Stay in Centro Historico, where you'll be surrounded by historic architecture and also convenient to many of the local attractions, like the double-spired Guadalajara Cathedral.
Median hotel rate by month
$72
Median January hotel rate
Median hotel rate by night
$75
Median Sunday hotel rate
Wallet-Friendly Guadalajara hotels
See all Guadalajara hotels
When in Guadalajara
Must-see in Guadalajara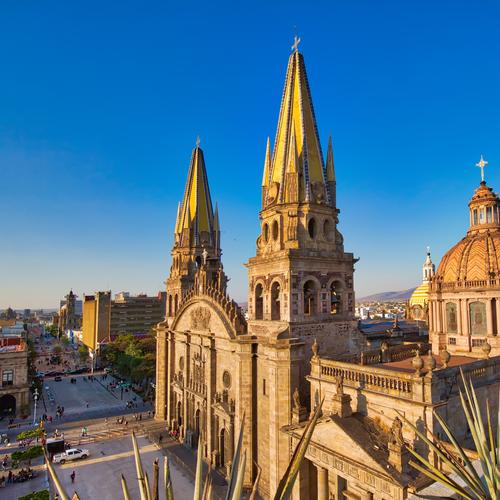 Catedral de Guadalajara
Instituto Cultural Cabañas
Parque Agua Azul
Teatro Degollado
Weather in Guadalajara
59°
Average temperature in January
Eating in Guadalajara
What should you order while you're in Guadalajara?
Tortas ahogadas literally translates to "drowned sandwiches" and are made by covering a sandwich in spicy tomato sauce. Unlike most sandwiches, it's socially acceptable to dig in with a knife and fork.
What you'll expect to pay (USD)
10-15%
Standard tip for good service
Where to eat in Guadalajara
See all Guadalajara restaurants
methodology