Forget about flying or driving, one of the great ways to explore Down Under is to take Australian train journeys. Whether you want to travel the entire width of the country or take a trip along the coastline, there's something for everyone when exploring Australia by train.
The Indian Pacific from Sydney to Perth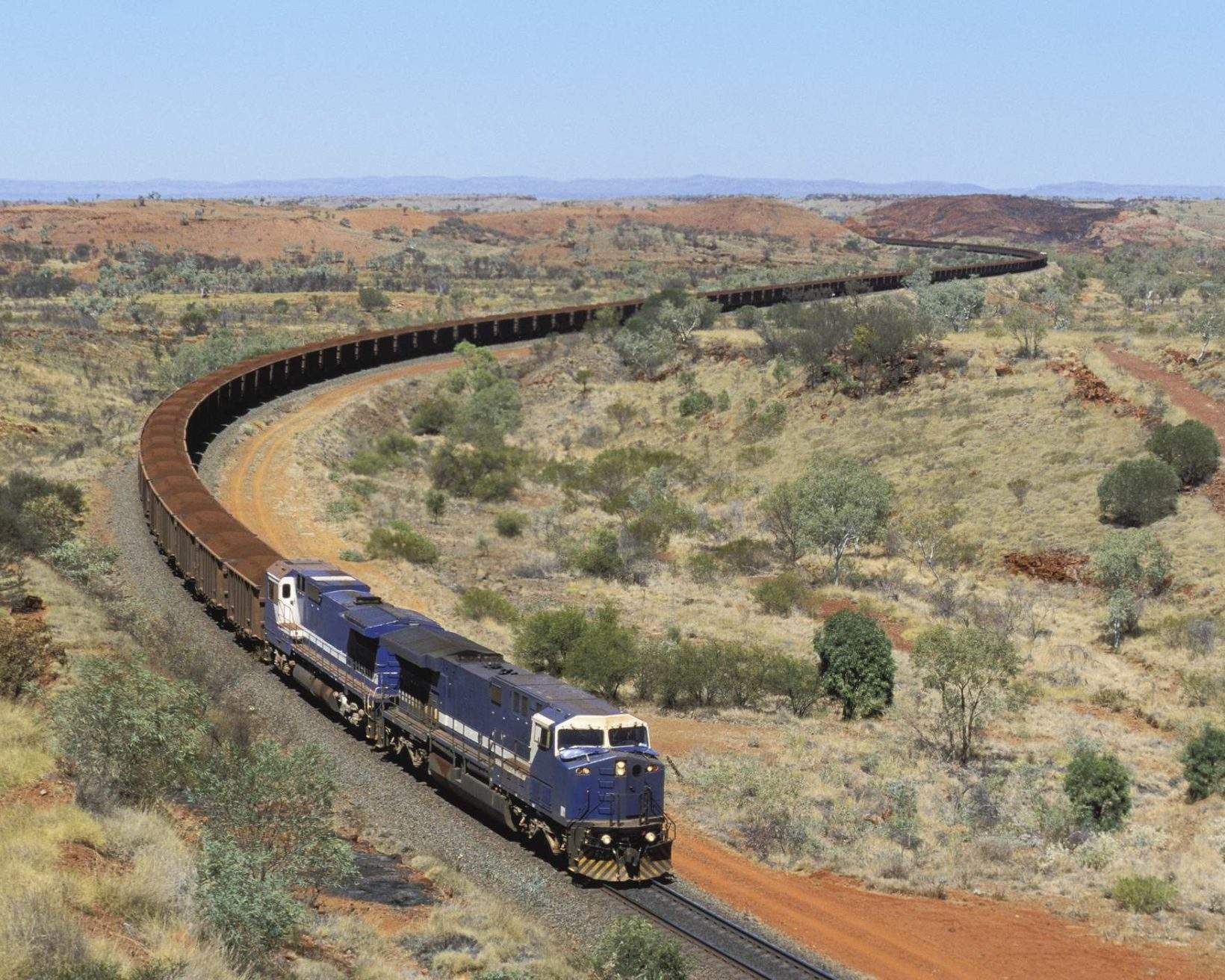 Start off your exploration with one of the longest Australian train journeys. The Indian Pacific takes you from Sydney in the east to Perth in the west, or vice versa, giving you the opportunity to absorb much of this country's great scenery.
Covering more than 2,700 miles and taking around 70 hours in total, you'll get to see tourist sites along the way such as the UNESCO world heritage site of the Blue Mountains and Australia's longest-running mining town, Broken Hill. The Indian Pacific also stops in Adelaide, giving you the chance to explore the city for the afternoon, before continuing its journey via the Nullarbor Plain before arriving in Perth.
You'll need to book your tickets via the official website. Included in the ticket price are nine meals, wines, en-suite showers and private cabins too, so you'll travel in luxury throughout. This train route is great throughout the whole year, so you can fit it into your itinerary with ease.
The Great Southern from Adelaide to Brisbane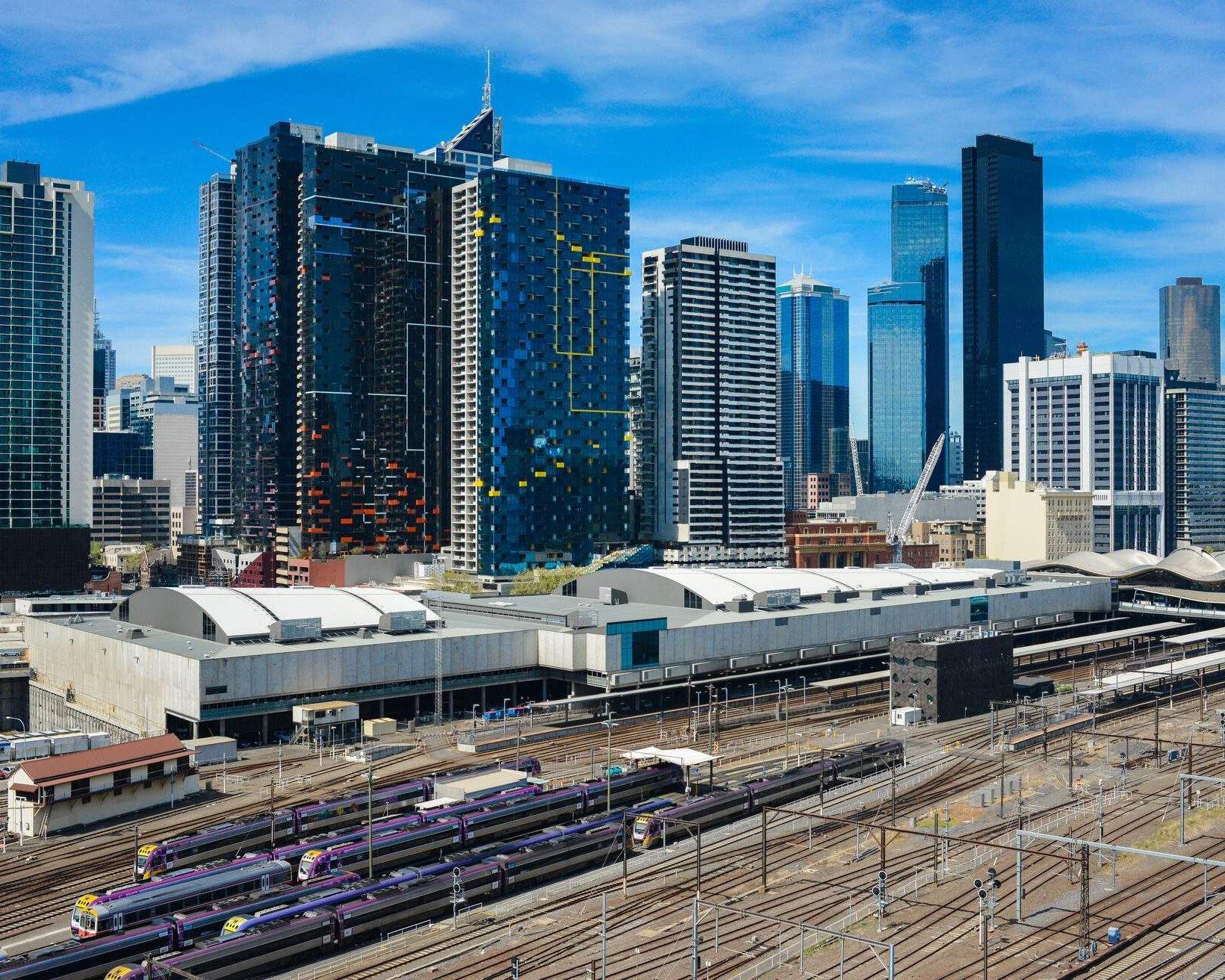 Another route that stands out is The Great Southern, which takes three days from start to finish. From the southern capital of Adelaide, you'll take in some great sights during your trip to Brisbane.
Starting with the Grampians Range, which is renowned for its hiking trails, and Victoria Valley, you'll then head to Melbourne where you can do a bit of sightseeing before continuing up the coast. You'll make a stop at Coffs Harbour, where you can relax on the sand or go for a swim, before embarking on the final leg of your journey to Brisbane.
You can purchase tickets for The Great Southern online. Included in the ticket are private sleeping quarters, food and drink, as well as off-train excursions. However, unlike its sister route, this train only runs in December and January, so you'll need to ensure you book your ticket well in advance.
The Spirit of the Outback from Brisbane to Longreach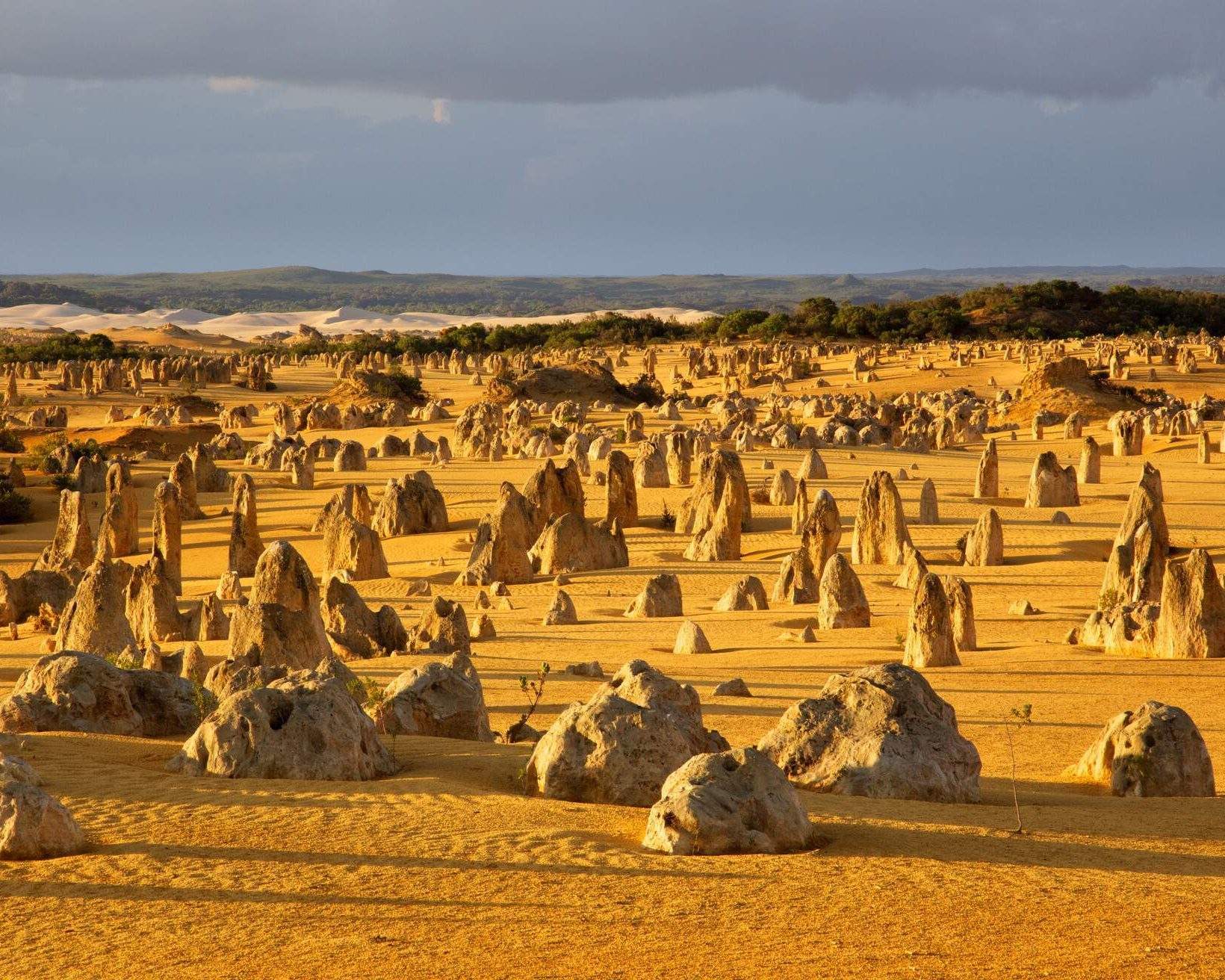 Another multi-day option is the Spirit of the Outback, which takes you from Brisbane to Longreach. Taking in more than 820 miles of rugged Outback, this sleeper train takes just over 24 hours to complete its journey.
You'll get to see heritage mining towns such as Blackwater and Emerald, which played an important role in the country's history. Upon arriving in Longreach, you can check out one of the most-visited attractions: the Australian Stockman's Hall of Fame.
Running throughout the year, this train route is a great excursion for anyone visiting Brisbane. Tickets can be purchased in advance on the official website. There is a range of accommodation classes to pick from, from economy fares that offer reclining seats, to First Class options that provide private cabins and shared shower facilities.
Australian train journeys: Day trips
If long train journeys aren't your thing, or if you're short on time, no problem. From short trips that last as little as 30 minutes to journeys that take several hours, there's something for everyone.
Kuranda Scenic Railway from Cairns to Kuranda
If you're looking for a scenic Australian train journey, then look no further than the aptly named Kuranda Scenic Railway. Taking in 23 miles of the picturesque Australian rainforest, you'll get to see some world-famous tourist attractions.
Traveling through the UNESCO world heritage site of the Wet Tropics of Queensland, you'll get to enjoy a range of gorges, mountains and waterfalls. There are also 37 bridges and 15 tunnels that this train trip takes you through.
Taking around 2 hours in total, you'll also get to stop at Barron Falls for 10 minutes so you can grab a picture of the famous waterfall. Tickets can be purchased via the official website. Whilst the train runs throughout the year, it's worth remembering that the carriages are more than 100 years old, so they don't have air conditioning and are very hot during the summer months.
Puffing Billy from Belgrave to Gembrook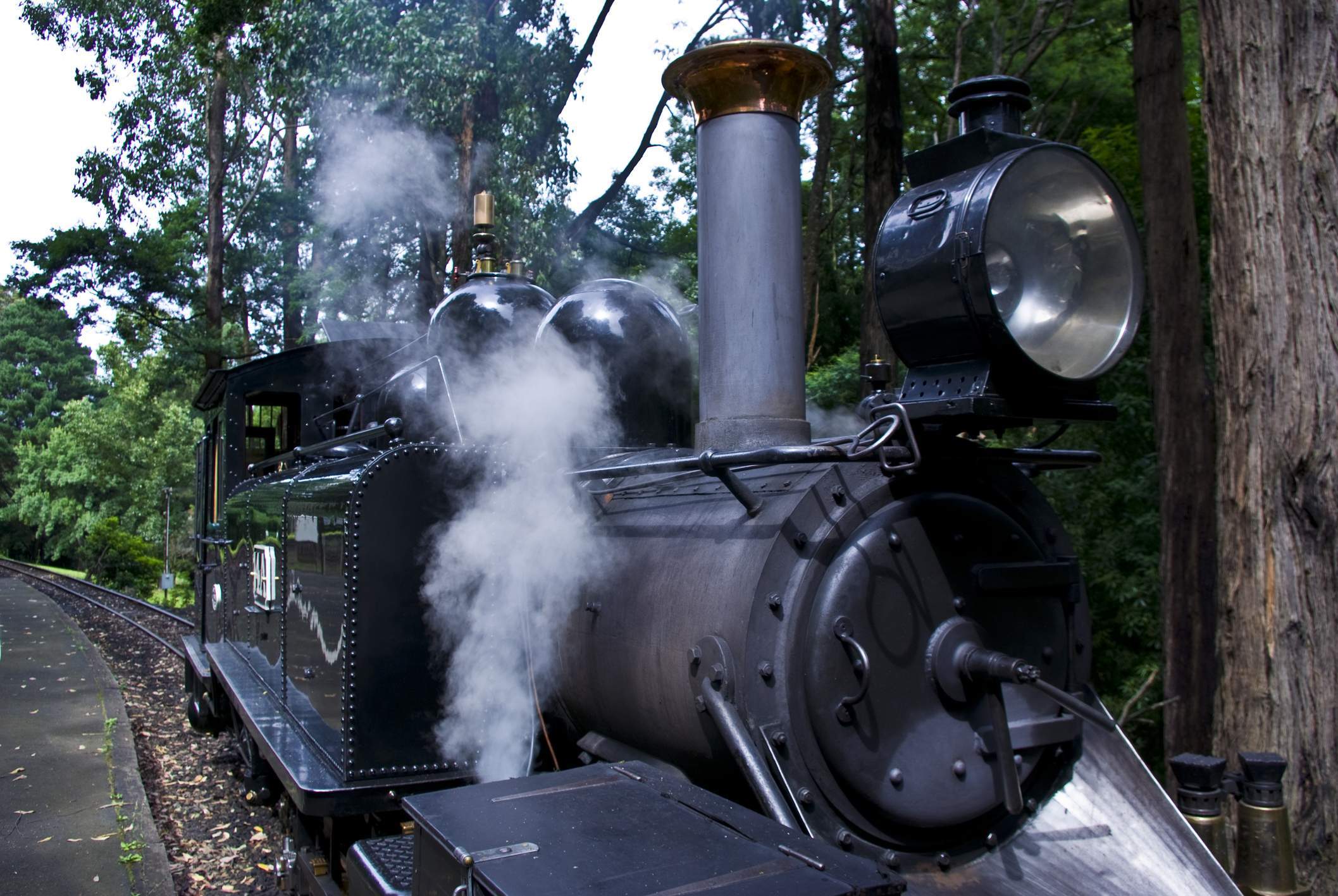 If you're a steam locomotive fan, then the Puffing Billy is one of the Australian train journeys that you won't want to miss. Dating back to 1899, this coal-powered train trip takes you from Belgrave to Gembrook.
Journeying through the southern foothills on the outskirts of Melbourne there are a variety of day trips you can take, which range from 30 minutes to two hours. Most routes take in the old timber Monbulk Creek trestle bridge, which offers stunning views of Sherbrooke Forest.
You can buy tickets for the various routes on the website. You can also purchase a pre-booked picnic for your journey, or opt for the First Class gourmet lunch experience. Puffing Billy doesn't operate a service every day of the year as it's mainly run by volunteers, so it's important you check the website in advance to find a date that suits your schedule.
The Overland from Melbourne to Adelaide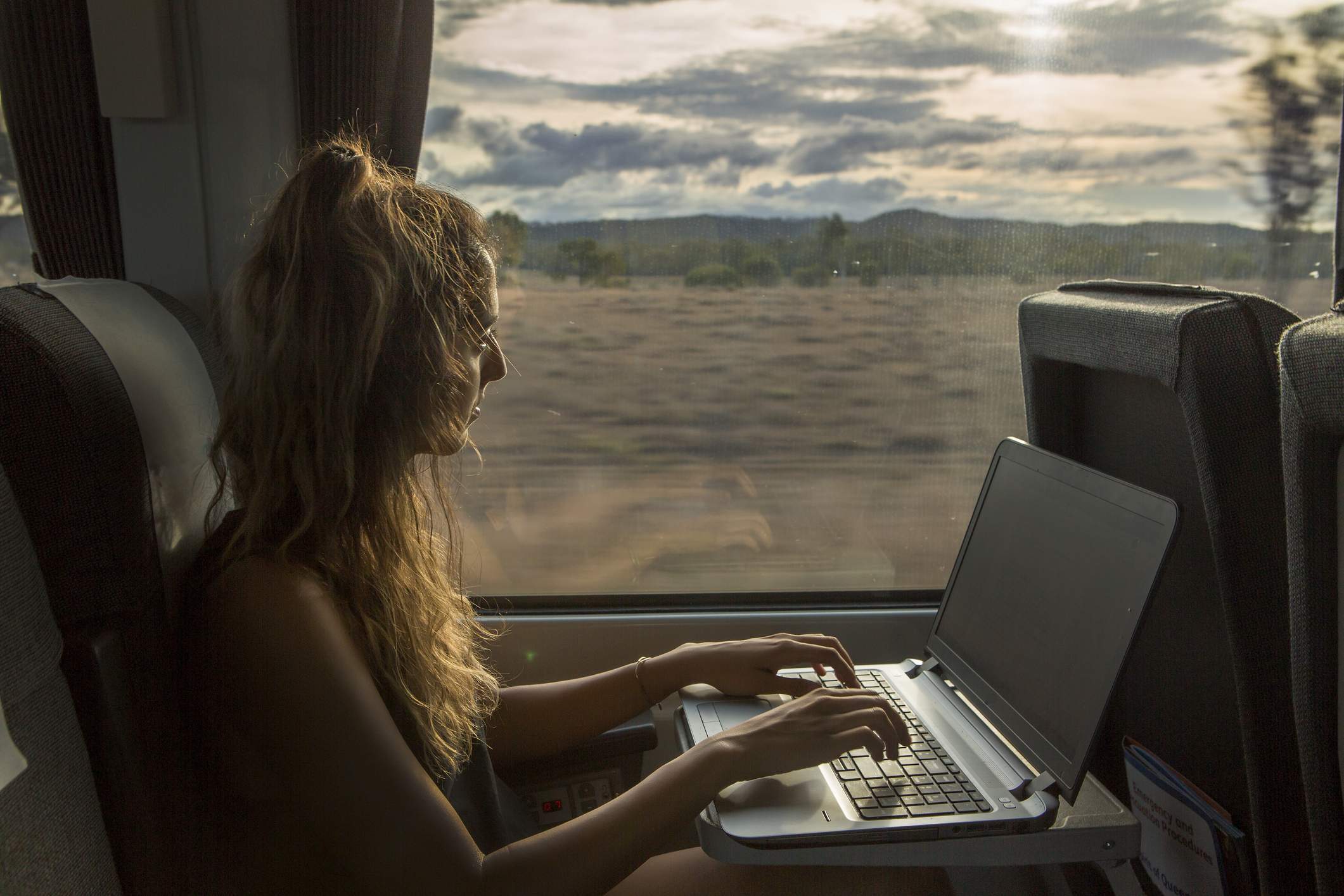 Last but not least is The Overland train route from Melbourne to Adelaide. Having operated since 1887, this route is 515 miles and takes approximately 11 hours.
Passing by beautiful towns in Victoria, crossing over the Murray River and taking in the awesome Adelaide Hills, this is an iconic journey that encapsulates the romance of train travel.
Departing twice a week throughout the year from Adelaide to Melbourne – on Sundays and Thursdays – and twice a week from Melbourne to Adelaide – on Mondays and Fridays. You can book tickets via the official website with a choice between Red Service, which offers seats and a licensed café, or Red Premium, where you get comfier seating and an all-inclusive service.