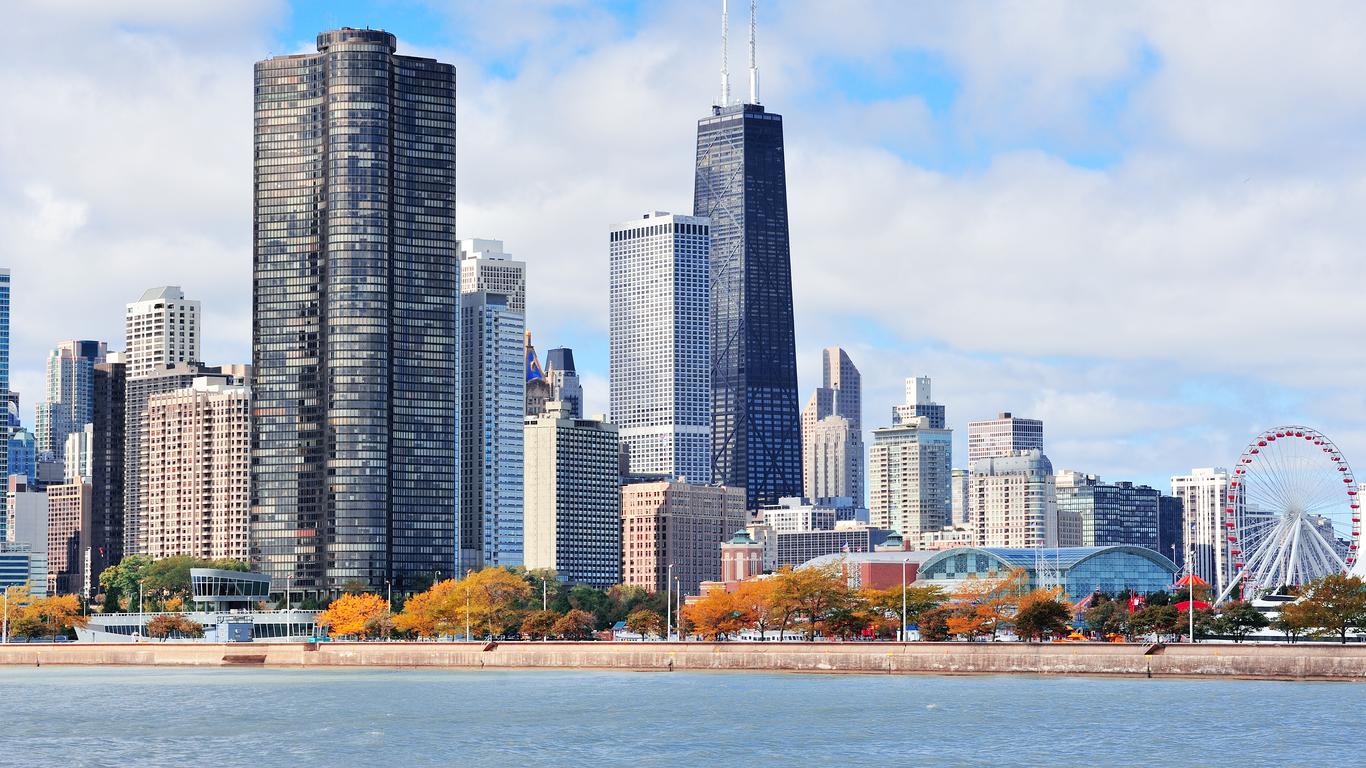 If you are traveling by train from Detroit to Chicago for business, you will be pleased to know that business class seats are available. Amtrak trains from Detroit to Chicago offer business class options with service attendants, access to a lounge, and complimentary drinks.
Amtrak trains from Detroit to Chicago allow passengers to bring two carry-on items and two personal items. Personal times should weigh no more than 25 pounds and be no larger than 14x11x7 inches. Carry-on items, which cannot be bigger than 28x22x14 inches, should be stored under the seat in front of you or in overhead compartments—Acela trains have overhead areas with closable doors. Checked baggage has a limit of two per passenger, and bags over 50 pounds will incur extra charges. Amtrak trains require luggage to be checked at least 45min before departure.
Taking a train from Detroit to Chicago offers many advantages over taking a flight; not only is it more affordable, but you can also bring more luggage. Unlike flights, trains have no liquid carry-on restrictions, and you can check up to four bags. Train travel means less time waiting; there are no security lines, so you won't have to show up several hours earlier than your departure time. Most Amtrak stations are in the middle of the city, so passengers will also reduce travel time into the city. Long-distance train routes have sleeper cars with doors and beds, which are hard to find on airplanes.
Amtrak trains from Detroit to Chicago have three types of travel classes: coach, business, and first class. Coach class, which is available on all trains except Acela, offers ample legroom, one-by-two seating, and extra-large tray tables. In coach, you have the option of reserved or unreserved seating. Trains with reserved seating options include reclining seats, leg rests, curtained windows, and great views of the scenery. Unreserved coach seating has ample legroom, reading lights, and fold-down trays. Business class features extra legroom and complimentary non-alcoholic drinks.
25% of our users found round-trip train tickets from Detroit to Chicago for $82 or less.
You will generally catch the best train deals if you travel in the morning.
The cheapest train from Detroit to Chicago was found 79 days before departure, on average.
Book Amtrak tickets from Detroit to Chicago (round-trip)
Search by stops
Search by train company
Book Amtrak tickets from Detroit to Chicago (one-way)
Search by stops
Search by train company