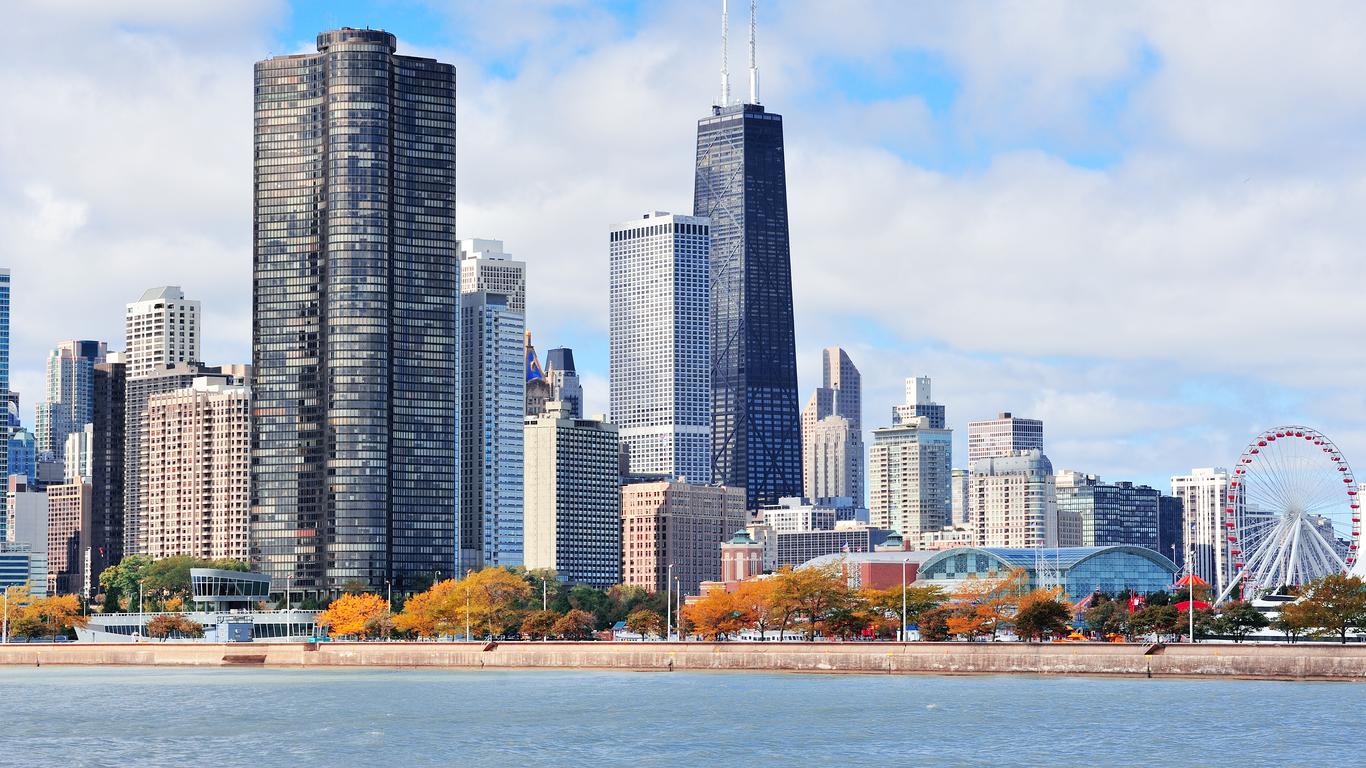 The departure train station for the trains from St Louis to Chicago is the Gateway Station. Situated at 430 South 15th Street, it is a hub for intercity and local trains. Travelers can easily walk from the town center to the station. If you are coming from other areas, bus lines 10, 31, 40, 74, and 97 stop at the station. In addition, Metro MLB and MLR offer a ride from different areas to the station.  Passengers will find cash machines, payphones, Quik-Trak kiosks, ticket sale offices, and restrooms. There are also facilities for disabled persons like restrooms and elevators.
A ride on a train from St Louis to Chicago is an excellent way of experiencing the scenery between the two cities. Travelers get to experience the route and all its sightings hard to catch on planes. If you take a train from St Louis to Chicago, the train will place you in the middle of Chicago, saving you the hassle of commuting from the station to the city. If you wish to avoid traffic delays or to have to arrive a few hours before departure time for security checks, a train ride is a perfect way to travel.
Travel classes available for Amtrak from St. Louis to Chicago include first-class seating, business class, and coach class seating. First-class passengers get privileges like extra-wide one by two seats and extra widespread trays. Travelers get extra legroom and at-seat meal services alongside complimentary alcoholic and soft drinks. Business-class passengers get reclining extra-wide seats and complimentary soft drinks, while coach class seating comes with ample legroom and seats with curtains.
Amtrak from St Louis to Chicago restricts baggage. Each passenger can bring two carry-on items and two personal items. Personal items have to be under 26 pounds and smaller than 14*11*7 inches. Checked luggage has a limit of 28*22*11 inches and 50 pounds. Overweight bags have to be fit into standard-size bags. Each passenger can only bring two extra bags, which are charged per bag. If you have checked luggage, ensure to get to the station 45min before the scheduled journey time. Bags have to be stored under seats, in luggage compartments, space in train cars or overhead racks.
25% of our users found round-trip train tickets from St. Louis to Chicago for $55 or less.
You will generally catch the best train deals if you travel in the morning.
The cheapest train from St. Louis to Chicago was found 74 days before departure, on average.
Book Amtrak tickets from St. Louis to Chicago (round-trip)
Search by stops
Search by train company
Book Amtrak tickets from St. Louis to Chicago (one-way)
Search by stops
Search by train company