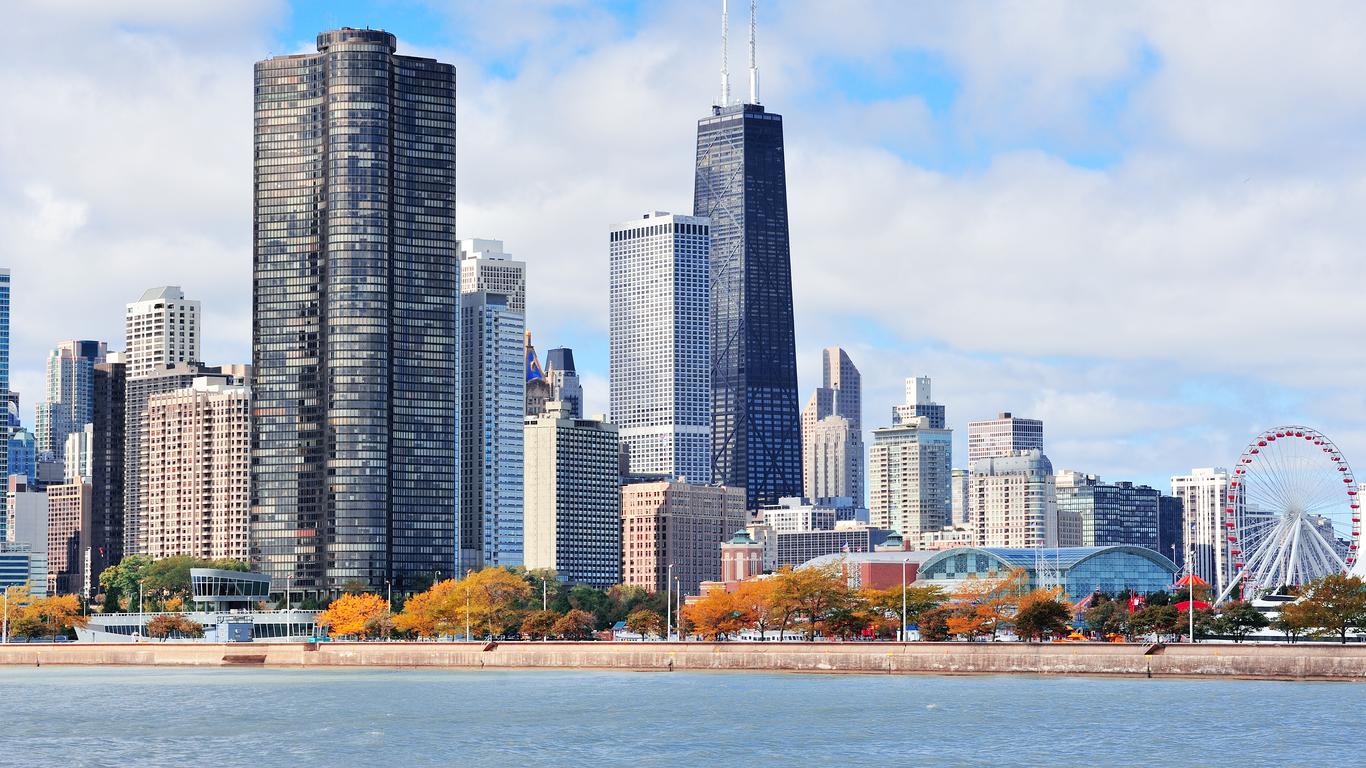 The arrival train station for trains from New York to Chicago is Chicago Union Station. Located at 225 South Canal Street, travelers can get to the station on the Blue line Clinton Bus and Quincy bus Express lines. You can also take the Amtrak and Metra buses if you are coming from areas besides Chicago. Greyhound bus services also place visitors at their station, and there are taxi services to get you from your preferred destination to the station. It houses the Metropolitan Lounge and a lactation suite for nursing mothers to change and feed infants. Amenities available include elevators to get travelers from the platform to the concourse, ticket sales office, and vending machines with light snacks for travelers. There are a ticket sales office, Quik-Trak kiosks, and ATMs.
On trains from New York to Chicago you have checked baggage services. Each passenger can bring two personal items and two checked bags. Personal items should be under 26 pounds and smaller than 14*11*7 inches. Checked baggage has a limit of 55 pounds and 28*22*11 inches. Overweight bags have to be repacked into standard bag sizes or cartons purchasable at the station. Passengers are limited to two extra bags, which are charged per bag. Luggage stays on overhead racks, under passengers' seats, or in luggage compartment areas during the journey. Avoid storing luggage in empty seats to avoid damaging the luggage or taking a passenger's space.
Trains from New York to Chicago have different types of travel classes depending on the privileges customers get. First-class seating is exclusively available in Acela from New York to Chicago. Benefits include fewer stops, extra-wide reclining seats, extra wide tray tables, complimentary drinks, and extra legroom. First-class passengers also get meal services offered by attendants. Business-class seating offers extra-wide seats, extra legroom, and complimentary beverages. Coach class seating is two-by-three seating, and customers are served on a first-come, first-served basis. It features ample legroom and seats with curtains or panoramic views of the route.
Trains are a great means of getting from New York to Chicago. This is because travelers experience the rich scenery between the two cities, which is hard to get on flights. Train rides are convenient if you wish to avoid traffic delays or to get to the station a few hours earlier from the scheduled time for security checks. Train rides to Chicago get you right in the middle of the city, saving travelers from having to commute from the arrival station to the city. Train rides are cheaper than taking flights between the two cities.
25% of our users found round-trip train tickets from New York to Chicago for $199 or less.
You will generally catch the best train deals if you travel in the morning.
Book Amtrak tickets from New York to Chicago (round-trip)
Search by stops
Search by train company
Book Amtrak tickets from New York to Chicago (one-way)
Search by stops
Search by train company