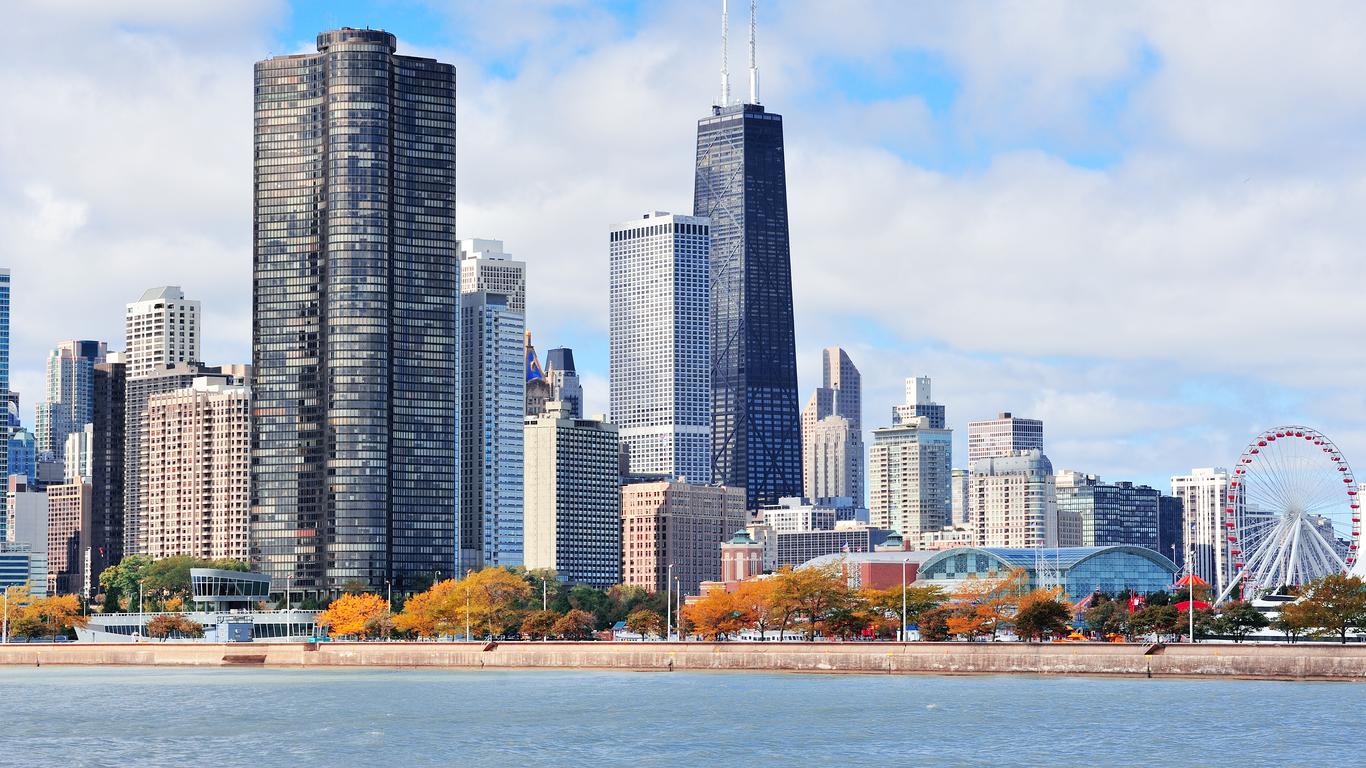 Departure and arrival times on Amtrak from Indianapolis to Chicago are different each day. The station in Chicago is open seven days per week but the station closes every day between the hours of 1.00 am and 5.00 am. The station in Indianapolis serves as both a bus and train station and as such the station is open 24h per day; however, Amtrak staff and services are only available at times two to three hours before and after when the Amtrak Cardinal route is offering service at this station. Travelers with baggage must arrive 45 min before departures to allow inspection and those without at least 30 min early. The stations' amenities include overnight and same-day parking, baggage assistance, wheelchair lifts, restrooms, accessible platforms, payphones, a ticket office, and an enclosed waiting area.
Commuters with baggage on trains from Indianapolis to Chicago will love boarding Amtrak trains that allow passengers to carry up to four bags while paying for only special medical, sporting, and musical equipment exceeding baggage size and weight at a small fee. You'll find baggage services at the stations, including baggage assistance, checked luggage services, shipping boxes, and baggage storage. If you lose luggage, you can immediately file a lost item report with the item's description, train number, and departure and arrival stations.
Tourists commuting on a train from Indianapolis to Chicago will find it convenient riding on Amtrak Indianapolis to Chicago, which takes them right to the city center with attraction sites such as the Water Tower only 2 miles away, Lincoln Park Zoo 4.6 miles away, and the House of Blues located 1.1 miles away. Additionally, if you have a car, the station provides a safe parking area. Alternatively, you can carry your bicycle with you on the train.
Business pass may opt for a train when traveling from Indianapolis to Chicago for speedy trips and an enhanced experience. For one, the train stations offer ample space for same-day and overnight parking, quick baggage check and other baggage services, and elevator access. Onboard, you'll enjoy amenities like great lighting, spacious seating areas for legroom, electronic outlets for all your electronics, and a quiet car for a serene workplace. With the three classes available, you have options between reserving first class, business class, or coach to suit your needs.
25% of our users found round-trip train tickets from Indianapolis to Chicago for $61 or less.
You will generally catch the best train deals if you travel in the morning.
Book Amtrak tickets from Indianapolis to Chicago (round-trip)
Search by stops
Search by train company
Book Amtrak tickets from Indianapolis to Chicago (one-way)
Search by stops
Search by train company