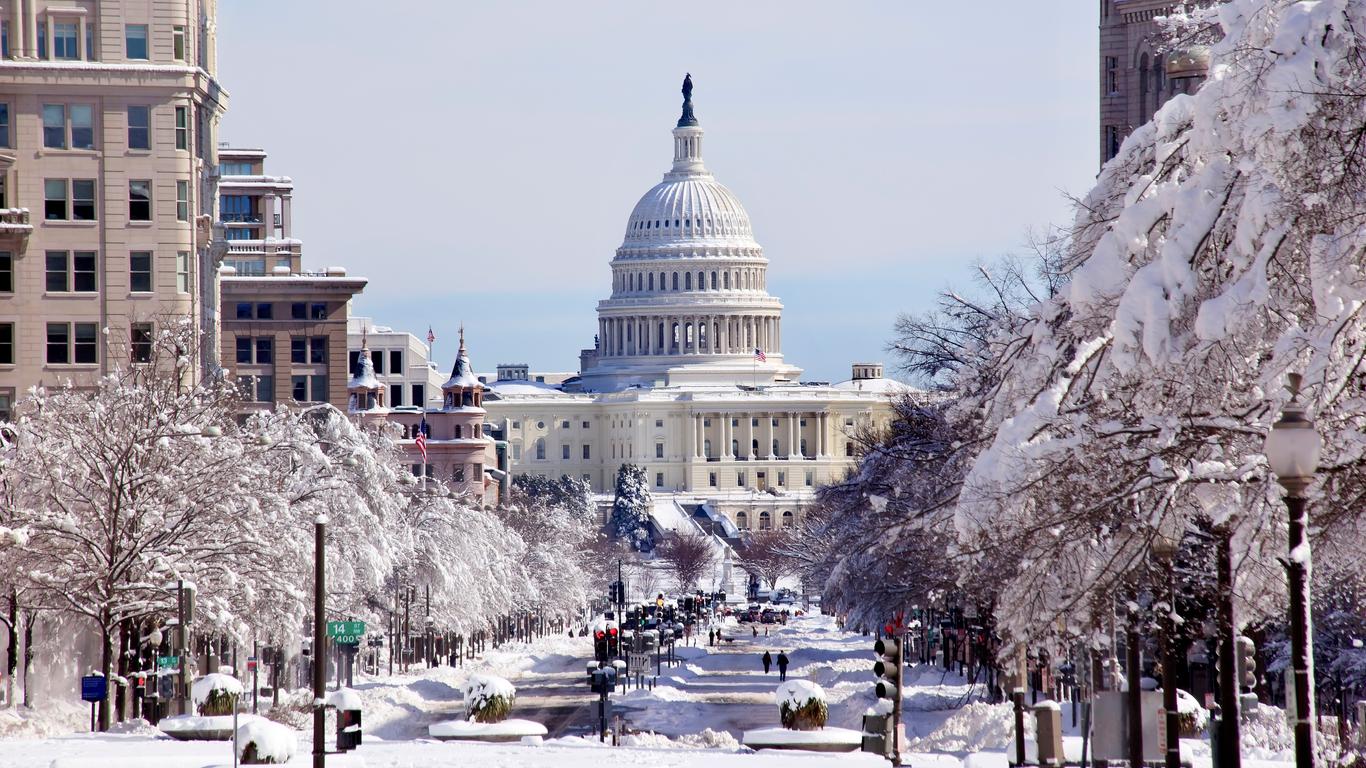 You'll generally have a faster voyage if you board a high-speed train rather than the regional train. For instance, Acela is an express train that can get you from New York to Washington, D.C. in just under 3h. On the other hand, you can choose to board a regional train that's less expensive but has a longer travel time—for example, Amtrak's Northeast Regional train from New York to Washington can last closer to 4h.
Depending on your budget and desired comfort level, you should think about the class of service you want onboard your train from New York to Washington. For example, Acela from New York to Washington offers accommodations in business and first-class seats. Both classes feature seat reservations, large tray tables, adjustable lights, ample legroom, and fewer stops, hence faster journeys. However, first-class service offers extra comfort and convenience, with services including priority boarding, access to train station lounges, and courtesy meal service in your seat.
Business travelers have the freedom to select a train with business-friendly amenities. For example, trains with conference tables make it easy to hold meetings, while electrical outlets at every seat enable travelers to charge their devices and connect with co-workers and clients. In addition, amenities like Quiet Cars will give you a secluded area where you can work, as guidelines limit conversations in such areas. Both Acela and Northeast Regional Amtrak trains offer Quiet Cars, with the former allowing reservations and the latter being on a first-come basis.
When traveling as a group, consider booking your tickets together rather than separately. Whenever available, train providers allocate seats closer to each other for people who travel in groups. Therefore, you can enjoy the trip together with your loved ones, friends, or colleagues. Booking as a group also lets you leverage group tickets, which are usually lower than the standard price.
25% of our users found round-trip train tickets from New York to Washington, D.C. for $62 or less.
You will generally catch the best train deals if you travel at noon.
The cheapest train from New York to Washington, D.C. was found 89 days before departure, on average.
Book Amtrak tickets from New York to Washington, D.C. (round-trip)
Search by stops
Search by train company
Book Amtrak tickets from New York to Washington, D.C. (one-way)
Search by stops
Search by train company