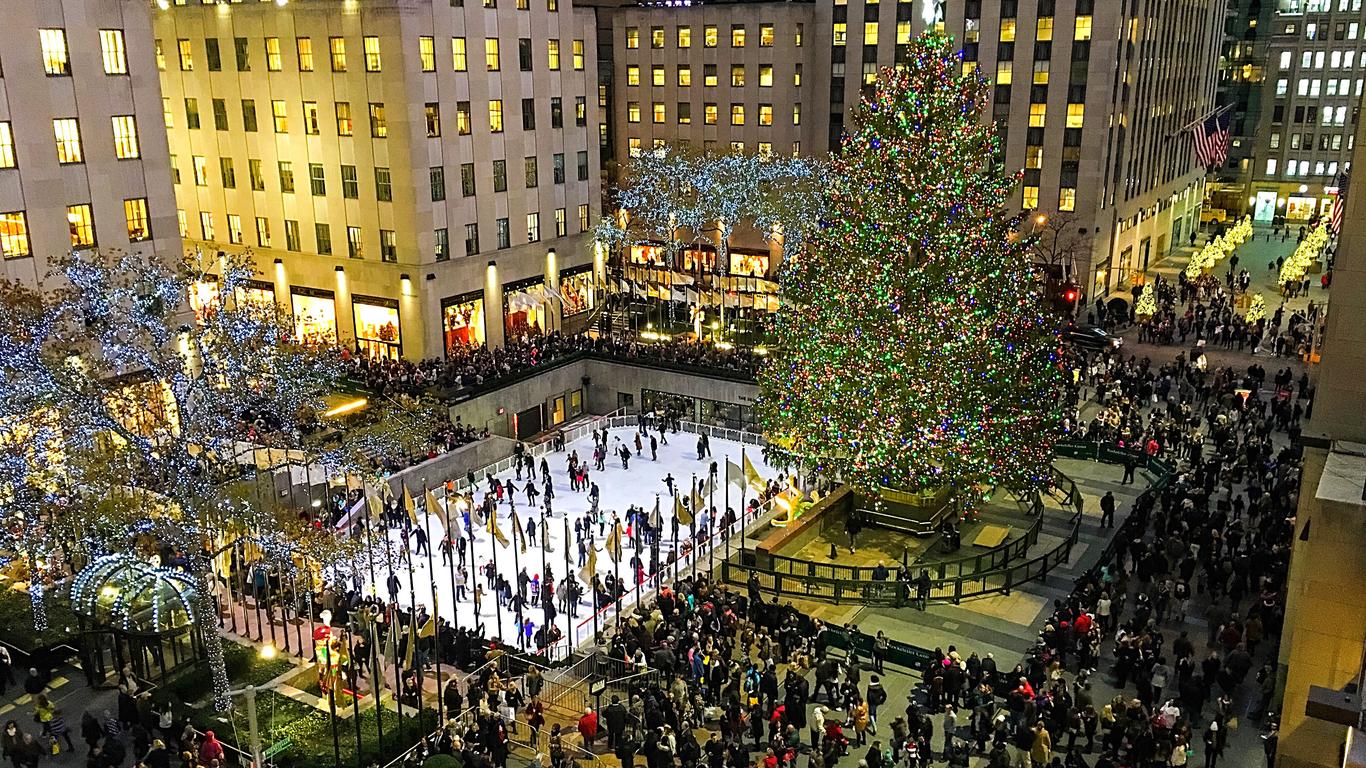 All trains from Washington, DC to New York leave from Washington Union Station. If you take the Red Metro line from the city center, you will arrive at the station in nine minutes. If you are traveling from other areas outside of Washington, the train station is well-connected and reachable by bus, taxi, or subway. The station is accessible for passengers with disabilities and includes amenities such as restrooms, Quik-Trak kiosks, and a ClubAcela lounge.
Trains from Washington, DC to New York arrive at New York's Penn station. Visitors can use the C Metro line to get them from the train station to central Manhattan in six minutes. The train station features escalators that take you from the concourse to the platforms. There are also accessible accommodations for passengers with disabilities in Penn Station. You will find amenities at the station like a Quik-Trak kiosk and restaurants for travelers.
Passengers have baggage limits when taking Amtrak trains from Washington, DC to New York. Each passenger is limited to two carry-on items and two personal bags. Personal bags should not weigh more than 23 pounds or measure more than 14x11x7 in size. The weight limit for carry-on items is 50 pounds, while size cannot exceed 28x22x14.  Extra bags beyond that—a maximum of two per passenger—will incur additional fees. Bags exceeding 50 pounds will not be allowed; items must be removed to meet the weight limit. All bags should be stored in reserved luggage areas, overhead racks, or under seats, but never on empty seats.
First-class seating is also available on Acela trains from Washington, DC to New York. Passengers enjoy spacious one-by-two seating, conference tables, complimentary food and beverages, and access to lounges. Business-class passengers get extra legroom and complimentary alcohol-free drinks, while coach seats offer wide reclining seats and ample legroom. However, you can make advance reservations for seats in coach class if you'd like a window seat with curtains, panoramic views between the two cities, and convenient access to the train car's restrooms.
25% of our users found round-trip train tickets from Washington, D.C. to New York for $62 or less.
You will generally catch the best train deals if you travel at noon.
The cheapest train from Washington, D.C. to New York was found 88 days before departure, on average.
Book Amtrak tickets from Washington, D.C. to New York (round-trip)
Search by stops
Search by train company
Book Amtrak tickets from Washington, D.C. to New York (one-way)
Search by stops
Search by train company