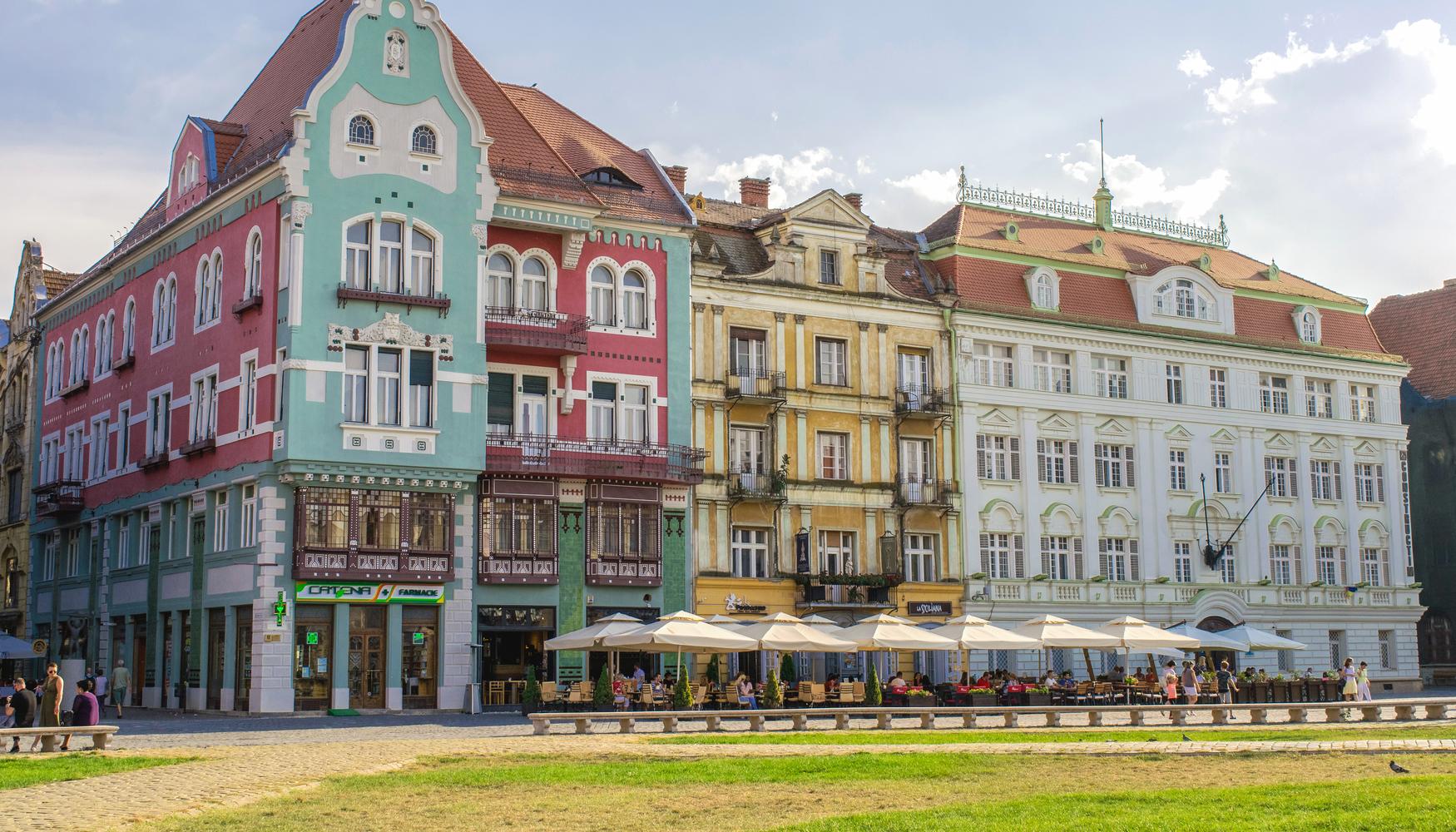 You're Going to Love Timisoara
Romania's third largest city is probably its most beautiful. Timisoara is a city of elegant squares and boulevards, tranquil gardens and fairy-tale churches, all with a fun-loving party vibe as well.
Top 5 Reasons to Visit Timisoara
1. A History of Freedom
Timisoara was the epicenter of Romania's rebellion against Communism, and you can find out all about it at the inspiring Museum of the 1989 Revolution.
2. Superb Historical Sights
The city has over a thousand years of history to celebrate and wonderful architectural sights like its Old Town Hall and the stunning Baroque cathedral, as well as the impressive Timisoara fortress.
3. There are Plenty of Great Galleries
Timisoara has become a major cultural center in recent years. Independent galleries like Jecza or Helios are the major reason, and the Timișoara Art Museum is spectacular as well.
4. The Gorgeous Parks and Gardens
Timisoara is famous for its blossom and flowers, and the city maintains a gorgeous array of green spaces, like Roses Park, the Botanic Park and Poporului Park.
5. It's a Great Base to Explore the Banat
On the borders of Romania, Hungary and Serbia, the Banat is a magical region, offering spellbinding towns like Arad, ancient ruins, caves and dramatic beauty spots like the Nera Gorges.
What to do in Timisoara
1. Piața Victoriei: Ever Victorious
Every visit of Timisoara starts at Victory Square, with its central fountain, the Fantana cu Pesti, joyfully lighting up Timisoara's night sky. South of the square is Catedrala Mitropolitană, whose eleven towers rise in perfect symmetry up to 300 feet in the air. For a cultural fix, visit the Romanian National Opera House, or discover the palace-turned-archeology-museum Castelul Huniade.
2. Memorialul Revoluției: The Results of Resistance
Timisoara was the starting point of the 1989 Romanian revolution, a bloody but successful revolt that overthrew the country's communist regime. Starting with this city of a few hundred thousand inhabitants the movement quickly spread throughout the whole country. This research center chronicles the rapid process, as well as the history of the hated dictatorship. First-hand documents, photographs, and videos will have you enthralled, creating an experience you will not soon forget.
3. Piata Unirii: Baroque Beauty
This majestic square is the other central hub of the city, surrounded by possibly even more gorgeous attractions. The Roman Catholic Cathedral of Saint George offers a window into traditional religious life in this part of Romania, while the Serbian Church offers a different cultural perspective. Visit the ornate Baroque Palace as well, whose intricate design is mirrored in the centerpiece of the square - the incredible Holy Trinity Monument. The Botanical Gardens aren't far either.
4. Parcul Rozelor: In the City of Flowers...
This urban park is one of many in Timisoara, but it is by far the most beautiful and memorable. With the Bega Canal babbling calmly through the green, the surrounding lands have been groomed and designed to perfection. Walk along the water, beneath the canopied walkways, and stop and smell the roses. Events are also held in the park's large outdoor theater.
5. Izvorul Bigăr: Shreds of Water
For travelers feeling a bit more adventurous, the Bigar Waterfall natural preserve awaits just a couple of hours away from Timisoara, at the heart of the national park lands. Deemed one of the most beautiful of its kind, this waterfall is unique in the way the water spreads and shreds over the moss. Equally strange is its location on the 45th parallel, exactly halfway between the Equator and the North Pole...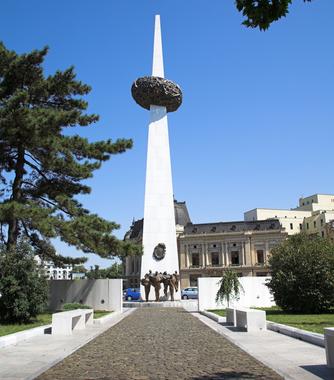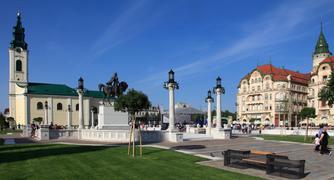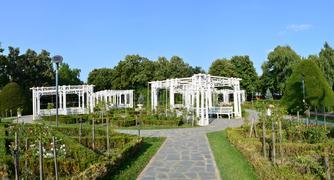 When to Visit Timisoara
Most visitors arrive in summer, between mid June and early September. If you love rock and dance music, early July is a good time to go, as Timisoara hosts its Revolution Festival.
How to Get to Timisoara
Plane
Most people fly into Traian Vuia International Airport, which has connections to cities like Berlin and London. From there, take bus number 4 (RON2.50).
Train
Trains arrive in Timisoara from as far afield as Vienna, Budapest and Munich, and the station is very centrally located.
Car
From Bucharest, take the E81 then the A1 at Sibiu. Take the E70 from Belgrade, or the E75 then the A1 from Budapest.
Bus
Viitorul Transport and Normandia provide daily buses from Bucharest to the central bus station, which is just behind the train station.
Airlines serving Timisoara
Show more
Where to Stay in Timisoara
Excellent hotels in Timisoara's historic center include the Do Stil Boutique Hotel, the North Star Continental Resort (which has a handy spa facility) and the Hotel Timisoara.
Popular Neighborhoods in Timisoara
Cetate - The historic core of the city, Cetate was built by the occupying Ottomans as a fortress city, with the castle at its heart. Nowadays, it's a beautiful, cosmopolitan center for shopping and culture.
Fabric - Named after its high concentration of textile mills (now gone), Fabric is dotted with historical sights like Millennium Church and is also home to the Timişoreana brewery.
Calea Șagului - This southern suburb is home to the Museum of Communist Consumerism, a cluster of good hotels and fine restaurants like Homemade.
Where to stay in popular areas of Timisoara
Most booked hotels in Timisoara
How to Get Around Timisoara
Public Transportation
Trolleys, buses and trams ply the streets of Timisoara. Tickets cost RON2 for most journeys (a little more on Express buses).
Taxi
Expect taxis to cost about RON2.20 for the meter drop, then RON3 per mile after that.
Car
Car rental options include Budget, Agar and Maya, and you can find deals for as little as RON50 per day.
The Cost of Living in Timisoara
Shopping Streets
Timisoara is a great place to shop for vintage fashions, with huge weekend flea markets like Piaţa Mehala offering hundreds of stalls. Otherwise, Piaţa Victoriei is the main shopping area.
Groceries and Other
Local supermarkets include Billa and Kaufland. To give an idea of prices, 12 eggs will cost around RON6.50.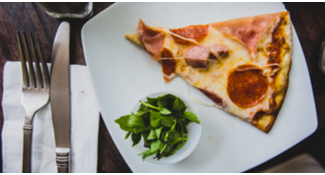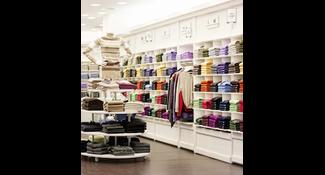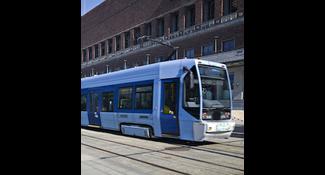 Single public transport ticket
$0.49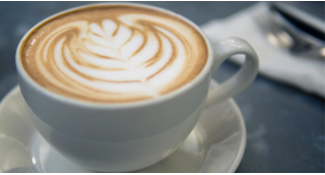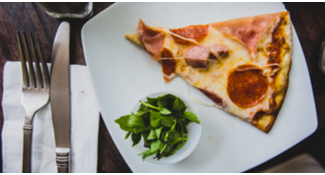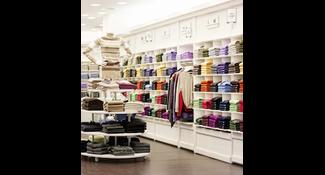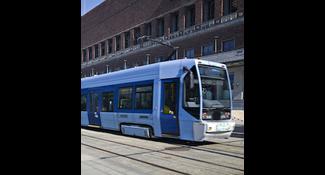 Single public transport ticket
$0.49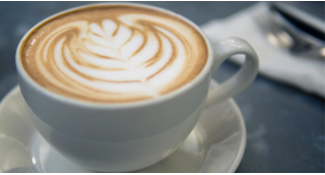 Where to Eat in Timisoara
Timisoara has some genuine gourmet restaurants that match the best in Bucharest. Standout places include Caruso - which serves up experimental and traditional Romanian dishes - as well as Nora, where the grilled meats are exceptional. Meal prices start at about RON20.