You're Going to Love Sibiu
Historic and charming, Sibiu boasts a recently renovated old town and a thriving culture that is renowned throughout Romania.
The city was named the European Capital of Culture in 2007 and ever since, it's been buzzing with events that celebrate the Germanic, Hungarian, and Romanian heritage of Sibiu.
Whether you're looking to admire beautiful architecture or explore the countryside, Sibiu will have something for you to enjoy.
Top 5 Reasons to Visit Sibiu
1. Beautiful Old Town
Sibiu has one of the most picturesque old towns in all of Romania, with medieval charm galore.
2. Museums Under the Stars
Sibiu is home to many museums, including the national museum ASTRA, the largest open-air exhibition space in the whole of Europe.
3. Transylvania
Spooky though it may sound, the Transylvanian region is renowned for its stunning natural beauty.
4. Romanian Crafts
No town like Sibiu would be complete without its arts and crafts. Many shops sell unique handcrafted items typical of the nation's traditions.
5. Great Restaurants
Foodies will love the eats in Sibiu, which boasts both Romanian and international fare. Crama Sibiul Vechi and La Placinte both offer traditional food.
What to do in Sibiu
1. Art, Medicine, Hunting And History All Rolled Into One
One of the finest museums in Central Europe, let alone Romania, the Brukenthal hosts well over 1,000 paintings in its core collection, so is a must-see for those who are interested in Romanian art. But it's more than a gallery. The site also includes the Altemberger House, a showcase of historical artifacts, as well as museums dedicated to hunting, natural history, and pharmacies. The last might seem odd, but it's not really. After all, the first documented "apothecary" was listed in Sibiu back in the 15th century, and its 6,000 plus medical exhibits tell an engaging historical tale.
2. A Feast Of Fascinating Folk Exhibits
This complex of four museums includes the largest open air museum in the whole of Europe. Located in the beautiful Dumbrava Park, just south of central Sibiu, ASTRA offers a unique window onto traditional Transylvanian life, with recreated mills, wooden churches, and homes, as well helpful guides in period dress. Along with the open air museum, you can head to the Museum of Universal Ethnography, which seeks to represent all of civilization, and makes a pretty good fist of it. Excellent museums of Transylvanian Civilization and Saxon Folk Art complete a set of absorbing attractions.
3. The Best Defended Church You'Ll Ever Visit
Only around 6 miles south of Sibiu is the totally enchanting Cisnădie. When you arrive in town, you'll instantly identify the main attraction, as the 195 foot tall tower of the UNESCO-protected Fortified Church soars over the center. This church was built in the 12th century and then fortified to protect against Turkish raiders. These days, seeing the humble church inside such formidable walls is a weird experience, but one that makes for superb photo opportunities.
4. An Impressive Legacy Of Medieval Conflicts
The city's medieval fortress is now a playground for tourists, and is unmissable for anyone interested in history. As with many castles in the region, it was actually built in the 12th century by Saxon settlers, who were brought in by the Hungarian overlords to keep them safe from unhappy locals. These days, the castle isn't exactly in peak condition, but the walls are, and you can follow them as they weave through the Baroque architecture of central Sibiu - a great way to spend an hour or two.
5. An Enchanting Old Town Experience
Central Sibiu is divided into an upper and lower old town, but most of the historic sights are gathered in Orașul de sus (the upper part of town). Along with the Brukenthal Museums, this attractive and ancient neighborhood includes the 142 by 93 meter Piața Mare (Grand Square), and the 13th century Council Tower. Climbing this iconic tower is an essential Sibiu activity, thanks to the stunning views from the summit. The "Liars Bridge" is also worth a visit, being Romania's first iron bridge.
When to Visit Sibiu
Like much of Romania, Sibiu is pleasant in spring and fall and cold in winter. Summer temperatures can reach the 90s so it may be best to avoid the heat of August.
How to Get to Sibiu
Plane
Sibiu International Airport (SBZ) enjoys direct connections to many European cities such as Munich and Rome.
Train
There are numerous trains daily between Bucharest (most take under six hours) and Brasov (three hours). Train schedules vary depending on the season.
Car
Sibiu sits at the intersection of the A1 and the 14 and is easy to reach from other Romanian cities.
Bus
Buses stream in and out of the city throughout the day and night, headed to Bucharest, Cluj-Napoca, and closer destinations. The trip from Bucharest takes around six hours and costs RON23.
Airlines serving Sibiu
Show more
Where to Stay in Sibiu
Numerous hotels and hostels can be found in the city. Cheap rooms can be found at Smart Hostel, while the Hotel Continental Forum has comfortable rooms in a very central location.
Popular Neighborhoods in Sibiu
Old Town - spectacularly renovated and filled with historic architecture, the city's old town has plenty of examples of Gothic buildings.
Terezian - named after Maria Theresa, Terezian is the city's second-oldest quarter and is filled with both residential and industrial structures.
Tiglari - this neighborhood on the outskirts of the city is a great place experience how the locals live.
Where to stay in popular areas of Sibiu
Most booked hotels in Sibiu
How to Get Around Sibiu
Public Transportation
While the historic center is walkable, the city is extensive. Travelers hoping to reach the outskirts can make use of the Tursib bus service, which charges RON2 a ride.
Taxi
Taxis abound in town and charge RON2 for pick-up and about RON4 for each additional mile.
Car
Cars are easy to rent in Sibiu and the city and surrounding areas are easily navigable. Prices start around RON300.
The Cost of Living in Sibiu
Shopping Streets
The Old Town is the best place to shop if you're interested in local craftsmanship. There are also more traditional stores, where a dress will cost about RON125.
Groceries and Other
Grocers can be found throughout the city. A dozen eggs will run about RON7, as will a pound of chicken breast.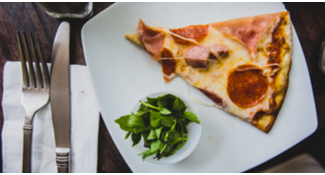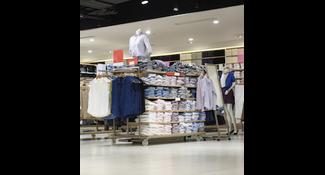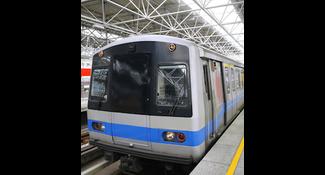 Single public transport ticket
$0.49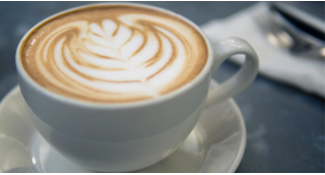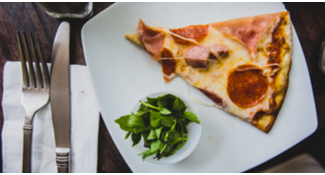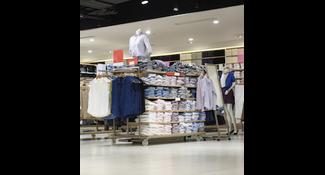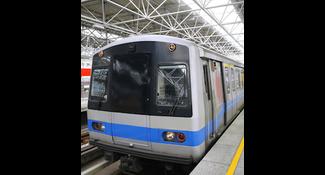 Single public transport ticket
$0.49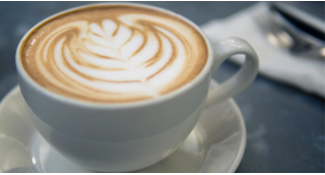 Where to Eat in Sibiu
Numerous restaurants serve locals and visitors. Laid-back Romanian options like Crama Sibiana come to about RON20 per person for a meal, while mid-range options such as La Dobrun will cost about 35.